Marcus Lemonis Weight Loss - The Complete Details
Published Thu Dec 26 2019 By Sea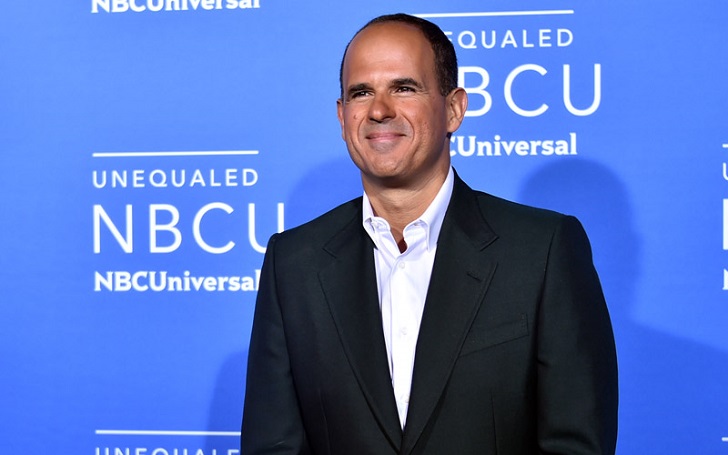 Self-made millionaire Marcus Lemonis is determined to help small businesses thrive to become something much bigger with the lessons he's learned from his own success. Reality TV has been a better platform for him to share his secrets.
'The Profit', which first aired 2013, has Lemonis himself judges the participating businesses based on his 'Principle of Three Ps': people, process, and product. His philanthropy idea with a show has many struggling businesses coming onto his show to get a chance to take a deal from him almost impossible to turn down.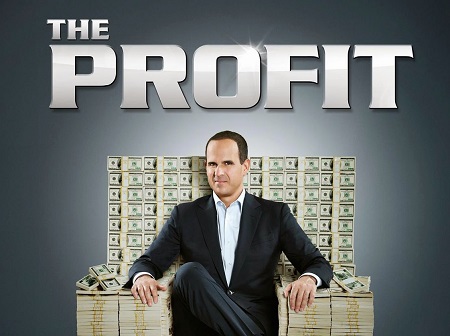 Marcus Lemonis is interested in giving away money for businesses.
Source: The Profit, CNBC
The CEO of 'Camping World' doesn't focus on a particular type of small-scale business. So his hands have reached in the food business as well, particularly the ones with healthy eating chain. It was not a spontaneous idea, since he's gone through his own weight loss journey when he was young.
Interest in Healthy Eating for Weight Loss Comes from His Eating Disorder, Bulimia, in the Past
While his secret to success in business was 80% luck and 20% hard work, his success in weight loss only came from the realization of requiring a healthy living. He miserable from a bit of an eating problem when he was a kid and when he was in his teens.
Despite his current healthy way of living, he was actually overweight as a child. During his appearance in 'The Doctors', he shared he ate too much because of emotional reasons, like not seeing a brighter side of things. With it, he also developed suicidal thoughts and also suffered from Bulimia, the eating disorder of binge-eating due to guilt followed by forced weight loss or self-induced vomiting.
Watch: Marcus Lemonis Discusses His Past Eating Disorders and Success
The battle continued on to his teens. In another interview, he joked about being, "probably the only teenager in America that actually owned Whole Foods stock before people knew what Whole Foods was, back in '95, '96." But his revelation on a different kind of talent inside him had a huge impact on his career. Yes, he found out he was good with numbers and human interaction and moved on to start a small-scale business. It was the start of his success story.
When you go from being overweight and having an eating disorder to being super healthy, your awareness of healthy food is probably piqued.
When the Lebanese realized his hidden talent, he also grew more conscious and knowledgeable with age about eating healthy foods. Then, he became quite disciplined at maintaining his diet for a better lifestyle. With time, he was no longer binge-eating. He had a very sound mind once he entered the business world.
50% Partnership with 'RawONE Foods' in South Florida in 2013
In 2013, the businessman launched his 'The Profit' reality TV show, the one where he hands out business owners with funds if he likes the idea. He doesn't give away the money for free though. When he does, he gets a little part in each business and a portion of the profits they make afterward, if they ever should make some.
The same year, the 46-year-old also got a chance to partner with RawONE Foods, a South Florida-based, family-owned snack manufacturer. Since it was also a good addition to a healthy food lineup that I was building, he took it. Now, he's a 50% partner of the company.
In line with his weight-loss inspiration, he obtained a 50% partnership with RawONE.
Source: Sandro
The approach for the chance came from a friend in Miami. The friend worked with the owner, who was looking for a strategic partner in his business. He then used his Principle of Three Ps to deduce the investment to be a huge opportunity since he was also originally from South Florida, where low-income American-Lebanese parents afforded to adopt and raised him.
The entrepreneur tasted the products from RawONE and met the people there. He loved the experience. The only things which he felt needed steadying were the balance sheet and their capital structure. He was there for that, of course.
Lemonis's Take on What Could Be Done to Make People Switch for Healthier Food Options
According to Marcus Lemonis, the reason people resort to fast food is that they are cheaper than healthier alternatives. As a result, many people gain weight. It one of the challenges, and for him, it is the place to start people getting into healthier food options.
"Making sure that it's affordable" is the solution Lemonis thinks is needed for the issue. He shared his own experience of the challenge he had to buy groceries when he was filming a 'Secret Millionaire' episode. He was given $26 for the week and had trouble getting healthy food for the week.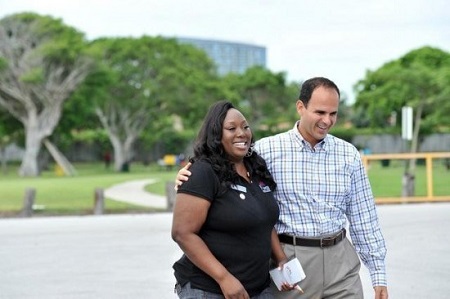 He was in a Secret Millionaire episode of Season 3 in Miami.
Source: Secret Millionaire, ABC
Another inspiration he got for a weight loss diet was a worker at his office back then. The young lady, who was a contestant in 'Biggest Loser' at the time, lost about 100 lbs weight until 2013.
Lemonis also believes celebrities have a huge role in making 'healthier lifestyle' a trend. "I think it became more popular when celebrities starting eating healthy. It's not just trendy, but it became a better way to live."
Fans are constantly asking for the secret to his own weight loss success. But besides getting "the 2018 economy" as the answer, they've been clueless about it. Although it was a long time ago. For now, he's looking for more business for investing his money on as 'The Profit' season 7 continues.
Stay tuned for more content on GlamourFame. There are other Celebrity Weight Loss content with the tag link below.
-->