Marvel Theory: Spider-Man: Far From Home's Mysterio is From an Alternate Universe
Published Wed Mar 06 2019 By Andrew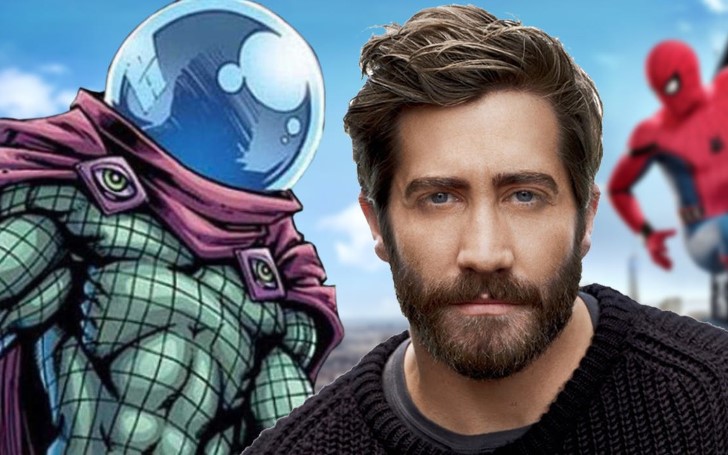 Is Mysterio of Spiderman: Far From Home from an alternate universe?
Anticipations are in an all-time high as Marvel is set to let its fans in on its masterpieces. With the final rendition of the Avengers franchise on the go, it is an end of an era for MCU.
A varied approach is a given as Marvel Cinematic Universe takes on a more versatile, charismatic and contemporary approach towards the superhero movies to come in the near future.
As the Marvel cinematic universe shifts its pedal to the Phase 4 films a varied perspective is expected to be taken for the superheroes involved as well.
With the 2018 sony animated venture Spiderman: Into the Spider-Verse being focused on multidimensional travel, it is highly possible that the ripples effect of the movie can actually be felt in the next rendition of the fan favorite Spidey movies.
In the animated movie, Teen Miles Morales becomes Spider-Man of his reality, crossing his path with five other counterparts from another dimension to stop a threat for all realities. Is this the case with Mysterio as well?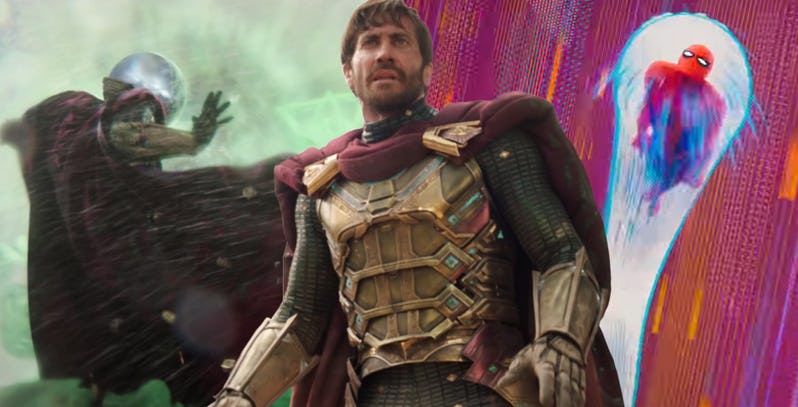 Mysterio can actually be from an alternate universe
SOURCE: Screen Rant
In the trailer for Spiderman: Far From Home, a masked man makes a debut from out of nowhere to begin fighting his emissary immediately after his arrival. To add up, the character named as Mysterio is heard saying to spidey,
"You don't want any part in this"
This is exactly what the new and hip spiderman Morales keeps on hearing time and again from the visitors of alternate universes in the animated spiderman movie.
Nonetheless, the masked warrior-like character can in actuality be Peter Parker from another dimension. The Loki-look alike character might have been bitten by an Asgardian spider, causing him to be close to the god of mischief in the looks department.
Also read: Marvel Theory: Here's What Will Likely Happen After Avengers: Endgame
In the animated movie, a super-collider is brought into action by the antagonist Kingpin in order to bring his family back from an alternate universe. The pathways to multiple dimensions open up following other catastrophic consequences but the new and amazing spiderman comes through to save the day with his newfound Spidey powers.
Moreover, Mysterio might have found his way to Tom Holland's Spiderman through the same collider before it was destroyed. He arrives in Europe and not even in stylish attire. A definite sign of alternate dimension travel?
As per the trailer, Mysterio is set to be played by Jake Gyllenhaal's. The character jumping in on spiderman's battle is somewhat a question mark among the fans.
In fact, the capped character with magical powers gives out the vibe of a supportive aid to spiderman. The set to be a prominent character for the Spiderman movie came to assist the friendly neighborhood superhero. Or did he?
As a matter of fact, Mysterio's comic book character has something else in store for the moviegoers. Though the new character may seem to have a superhero-persona he is more like an arch-enemy to Spiderman in the Comic book series.
Don't miss: Marvel is Releasing Captain Marvel Too Close To Avengers: Endgame
In fact, it was highly likely that Mysterio would have been one of the major villains in the abandoned 4th rendition of previous Spiderman series. The character was set to play the role of an antagonist alongside the Vulture.
Moreover, Mysterio was set to be one of the most prolific characters in Spider-man 4. He was bound to be seen as a villain with magical capabilities standing out from villains like Green Goblin, Doc Ock and Sandman.
Gyllenhaal portrays a trustworthy nice-guy act in the trailer, which depicts him fighting in the side of Spidey to take on monstrous Elementals.
On the contrary, Mysterio is on a darker side as he has hatched more than a few evil plots as a comic book character. Most of his evil plans involve making the use of illusions and mental trickery to manipulate and try to kill Spider-Man.
Though there are a lot of facts that suggest that Mysterio is from an alternate universe, fans must wait until July 5, 2019, to get a confirmation.
-->