Matt Lauer Girlfriend in 2021: Know About His Relationship and Dating History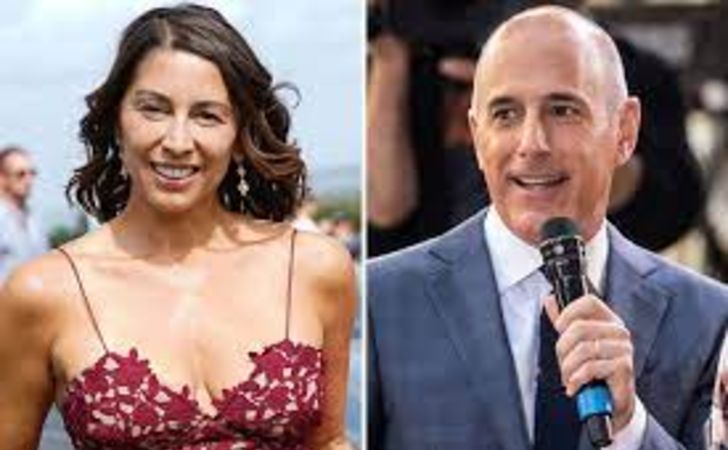 Everything You Should Know About Matt Laurer's Relationship And Dating History: All The Details Here!
Matthew Todd Lauer is an American journalist and former television news host. He is best known for being the news anchor of "Today's Show" on NBC.
There's no doubt that Lauer had worked hard and climbed his way to being a top journalist in the country, but his malicious demeanor, or at least alleged so, cost him his hard-earned reputation and career. Keep reading for the details.
Matt Lauer's Girlfriend in 2021
It is a shock that any sensible woman would want to date Matt Lauer after knowing the magnitude of volition he is charged with. However, the disgraced former journalist does have a girlfriend, his long-time friend, Shamin Abas.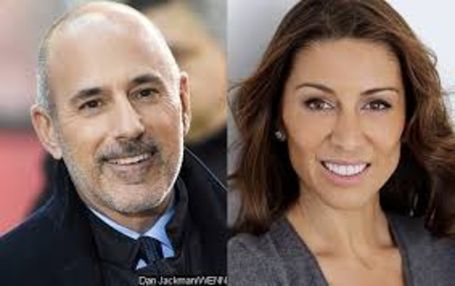 Matt is currently dating his long-friend Shamin Abas.
Photo Source: Superstar
Reports suggest the duo started dating shortly after Matt's second divorce with ex-wife Roque. Shamin Abas is apparently is a very successful UK-based entrepreneur.
Check Out: Scott Kolanach Net Worth Sources - All The Details
Although women worldwide probably doubted Shamin's intelligence for dating Matt, the couple seemed joyous in most recent pictures. A source reported that Matt is regretful of his past actions and thinks he can start fresh both personally and professionally.
Matt Lauer's Early Life And Education.
Lauer was born on December 30, 1957, in New York City to a well-to-do family. His mother, Marilyn Lauer, was a boutique owner, and his father, Jay Robert Lauer, a bicycle company executive.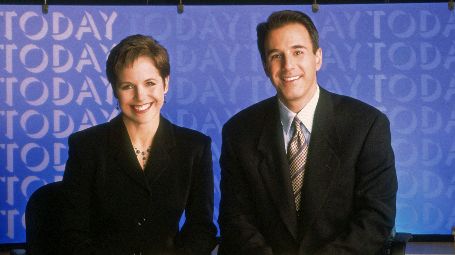 Matt Lauer was a reputed news anchor for Today's Show on NBC.
Photo Source: NYTimes
Matt attended Greenwich High School, and later went to Ohio University, but dropped out in between to pursue an opportunity that came his way, an internship at a television station in West Virginia, that turned out to be a good decision as Matt had acquired the position of an on-air reporter for the station in 3 years.
Even after having an established career as a journalist, Matt hadn't given up on his dream to acquire a communication degree, hence in 1997. At the age of 40, he was conferred the degree.
Matt Lauer's Past Relationships
The former news anchor had a warm and encouraging persona when on-screen but was as infamous among few who knew him personally.
He was known to have an opposite personality in real life and was accused of many misconduct cases in the workplace.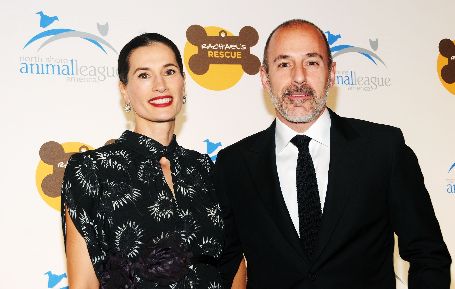 Matt was accused of sexual harassment by many women, after which he was fired from his position.
Photo Source: Vanity fair
Matt was married to a television producer named Nancy Alpaugh from 1982-1989, and later, he married a Dutch model Annette Roque in July 1998 and had 3 kids together.
They got officially divorced in 2019; Annette had accused Matt of charges like mental abuse, emotional distress, and torment. He apparently had a rocky marriage both times and was committing adultery, as per reports.
Matt Lauer And The #Metoo Movement
In 2017, in the wake of the #metoo movement, the social movement against sexual predators and crimes, when Matt was accused of raping a former NBC colleague Brooke Nevils, following which, more of his victims stood up against the news anchor and revealed the sexual misconduct.
Lauer soon earned the reputation of being a misogynist after series of allegations made against him by women in his life. Reports and articles were analyzing Matt's particular hostility towards women.
He was terminated from his coveted position in 2017 by NBC, and rightly so. The 63 years old has since then maintained a low-key profile.
Recommended: Chelsea Face A Setback In Top Four Hopes With 0-0 Draw Vs. Leeds United
For more information on your favorite celebs, stay connected to Glamourfame.
-->