What is Mayim Bialik's Salary for 'Jeopardy'? Details on her Earnings & Net Worth here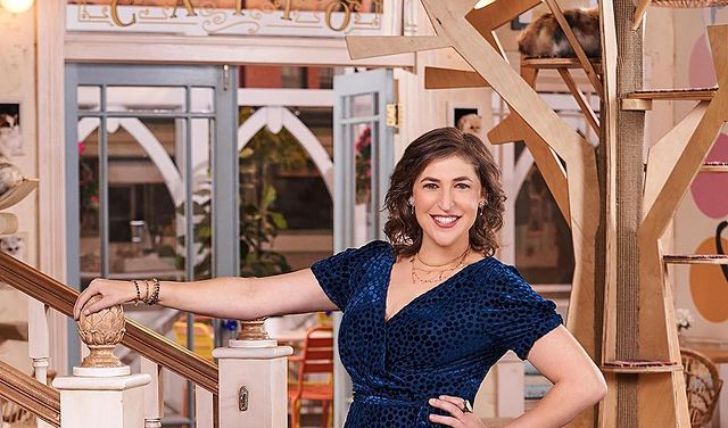 Inside Mayim Bialik's colossal net worth and earnings: All details here!
Previously a guest host on the beloved game show Jeopardy, actress and author Mayim Bialik's ascension on the show as one of the two hosts, another being former Jeopardy champion Ken Jennings, hasn't come easy. The actress is currently facing a major backlash for trying to put her own spin on the show; ardent fans are not happy with Bialik making changes to the show.
Mayim Chaya Bialik was born on December 12, 1975, in San Diego, California. She started her acting career as a child actress. Bialik had her early roles in Pumkin Head, Beauty and the Beast and The Facts of Life. Bialik has a doctorate from the University of California and is a neuroscientist. Bialik's most notable credits include leading roles in The Big Bang Theory, Blossom, and Beaches.
What is Mayim Bialik's net worth?
Bialik got her big break as a child star; She was 13 when she portrayed Bette Midler as a young girl in Beaches and won herself the Young Artist Award. But it was Mayim's headlining role in NBC sitcom Blossom, after which her career took off. As per Celebrity Net Worth, the actress has amassed a striking net worth of $25 million.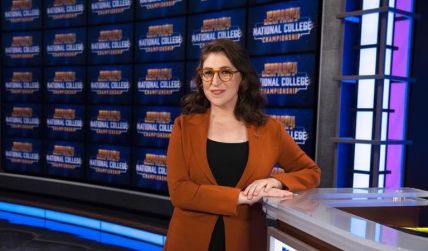 Mayim guest hosted 'The Jeopardy' from May to June in 2021. Photo Source: Instagram
Bialik had a brief stint as a guest host on Jeopardy from May 31 to June 11; a month later, Bialik took over as the guest host alongside Ken Jennings for the remainder of 2021 and in late 2021, she was finalized to host the 2022 season as well. Bialik's and her colleague Jenning's salary on the show isn't revealed yet, but the show's original host, Alex Trebek, who hosted the show from 1984 until his death in 2020, earned $10 million per year.
Bialik's earnings on Jeopardy will be explicable when the actress's net worth is reviewed again in the coming years, but for now, we can all agree that her stint in the game show hasn't catered much to her current net worth. It won't be wrong to suggest that Bialik raked much of the dough from The Big Bang Theory, where she starred for nine years and Blossom, where she played the lead role from the show's beginning in 1990 to its end in 1995.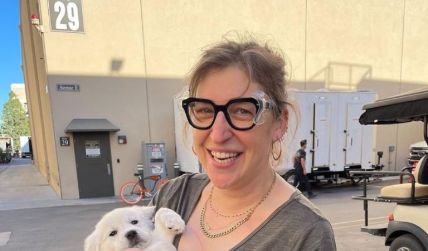 Bialik earned an estimated $450,000 per episode on 'The Big Bang Theory.'
Photo Source: Instagram
Bialik initially guest-starred as Amy Farrah Fowler on The Big Bang Theory, but the actress's character was eventually upgraded to a regular. Initially, Mayim raked an estimated $200,000 per episode, but with the show's growing popularity and mainly through other main cast members' support, Bialik was pulling in an estimated $450,000 per episode in the end seasons, which sums up to $10 million per year.
Fans are not happy with Mayim Bialik's hosting style!
Ever since Bialik joined Jeopardy as its co-host on January 31, the show's loyal fans have drawn a parallel between her hosting style and Jennings'. The Big Bang Theory star also presents the show's latest special, The National College Championship. Viewers who've watched the actress lead the game show aren't really happy with her and have taken on Twitter to voice their disappointment.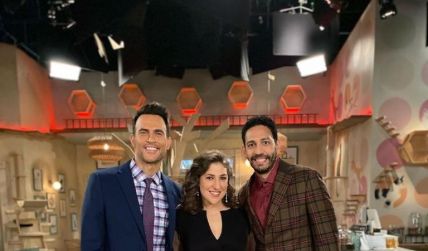 Mayim is also headlining 'Call Me Kat' on Fox.
Photo Source: Instagram
As per the disgruntled fans, Mayim is trying to change the show's custom. The actress referred to the opening round of the game as "single Jeopardy," and fans have since been correcting the Blossom actress to refrain from it. Traditionally, the opening round is only called "Jeopardy."
"There's no reason hearing Mayim says 'Single Jeopardy' should annoy me as much as it does, but it makes me irrationally annoyed," a Jeopardy fan wrote. Another tweeted, "It's been driving me nuts! She didn't do that in the past, did she? Single Jeopardy is NOT a thing." Mayim seems to have too much on her plate now. Aside from her regular spot on Jeopardy, she is also headlining Call Me Kate on Fox.
Fans have a problem with Bialik referring to the opening round as "single Jeopardy."
Source: 23 ABC News
Fox Entertainment's president, Michael Thorn, gave an enthusiastic nod to Mayim doing both shows at once; Thorn says Mayim has been excellent on both shows. "As long as we can protect Kat, we're very happy to support her and feel like they're beneficial to each other," Thorn said. Bialik shares two sons with her ex-husband, businessman Michael Stone and is currently dating Jonathan Cohen, her co-host and co-creator on Bialik's" Breakdown.
For more information and news on your favorite stars, stay connected to glamour fame.
-->