Meet Jay Weiss Ex-Husband of Kathleen Turner!
Jay Weiss is a well-known name in the real estate business. He is a former musician and businessman. He gained significant attention in the public eye for being the former husband of the acclaimed and multi-award-winning actress, Kathleen Turner. Turner is renowned for her remarkable performances in iconic movies such as "Body Heat," "The Man with Two Brains," "Crimes of Passion," "Peggy Sue Got Married," and "Romancing the Stone."
Her illustrious acting career began in the late 1970s, and she achieved Hollywood stardom in the 1980s. Turner's talent has earned her numerous accolades, including two Golden Globes and several nominations, including an Oscar, a Grammy, and two Tony Awards. Her unique and gritty voice has become one of her distinct trademarks.
Is Kathleen Turner's Ex-Husband, Jay Weiss Dating Anyone? Know About Jay's New Girlfriend and Wife
After their divorce was finalized, Kathleen Turner, Jay Weiss's ex-wife, made it clear that she had no intentions of remarrying and has remained single since then. However, it seems that the story is different for Jay Weiss. Despite largely staying out of the public eye after their marriage ended, Turner revealed some intriguing details about Jay's life post-divorce.
During an interview, the renowned actress disclosed that Jay had moved on and was already in a new relationship, having started a new family. Kathleen also mentioned that Jay had a daughter from his new relationship, and interestingly, the daughter bears a resemblance to their own daughter when she was that age.
Wedding Ceremony With Ex-Spouse, Kathleen Turner
Kathleen Turner's wedding with Jay Weiss in 1984 was not extensively covered by the media, resulting in limited information about the event being available to the public. The exact date and venue of their wedding remain undisclosed, leaving the details of their nuptials a mystery.
Jay, being Jewish, had Kathleen convert to Judaism after their marriage. Despite their differing religious backgrounds, the couple stayed together for 23 years while Kathleen gained fame in the movie industry with iconic roles in films like Romancing the Stone, The Man with Two Brains, and Body Heat.
However, their marriage began to face challenges before 2007, leading to their decision to pursue a divorce. The divorce between Jay and Kathleen was finalized in 2007, but specific details about the exact date have not been disclosed.
Why Did Jay Weiss and Kathleen Turner Divorced?
After her divorce from Jay Weiss, Kathleen Turner expressed regret for the end of their 23-year marriage. She wished she had been more "normal" and made time for her family while pursuing her successful acting career.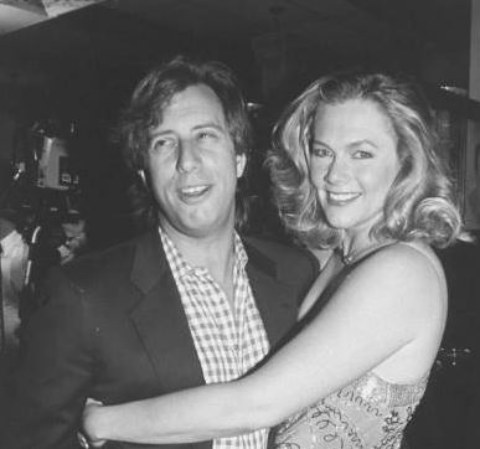 Turner acknowledged that Jay had been supportive and made all the efforts in their relationship, which left her feeling guilty. The actress felt oppressed and lacked companionship during the breakdown of their marriage, particularly while she was part of a demanding theater production.
She ultimately realized it was time to move on. Despite the amicable parting, Turner doesn't envision remarrying, as she desires independence after taking care of others for so long. She appreciates Jay as a good person but doesn't want to expose herself to vulnerability again.
How Many Kids Do Jay Weiss and Kathleen Turner Have?
Jay Weiss and Kathleen Turner share a daughter named Rachel Ann Weiss. Rachel is a talented singer who has been passionate about music from a young age. She started taking guitar lessons as a teenager and released her first album, "Dear Love," in 2012.
Rachel has toured the country and continues to perform at various venues in New York City and beyond. In addition to her music career, Rachel briefly considered acting and had a small role in the movie "Little Monsters" (1989) when she was a young child.
She also appeared as an extra in one episode of the popular sitcom "Friends." Kathleen mentioned in a recent interview that Jay is already a second-time father, but further details are not available.
Jay Weiss and His Ex-Wife, Kathleen Turner Still See Each Other
Despite ending their over two-decade courtship through divorce, Kathleen Turner and Jay Weiss remained close friends. Turner even considers Weiss her "best friend."
After the divorce, Weiss wrote a note expressing that Turner would always be his best friend, and they have maintained a strong bond. Turner credits Jay with helping her regain confidence and considers him the man of her dreams.
They still have lunch together every week and Kathleen insists that she still has strong feelings for him, even though they are no longer romantically involved. Their enduring friendship is a testament to the deep connection they share beyond their marriage.
Net Worth of Kathleen Turner's Ex-Spouse, Jay Weiss
Apart from his association with the celebrity world as Kathleen Turner's ex-husband, Jay Weiss leads a more low-key career as a property developer. He has been actively involved in the real estate sector for many years and continues to thrive in the business.
While his exact property holdings' worth remains unknown, various sources estimate his net worth to be around $3 million. On the other hand, Kathleen Turner, with her illustrious Hollywood career spanning over four decades, enjoys an estimated net worth of $20 million.
Know About Jay Weiss Age, Date of Birth
As of 2023, Jay Weiss, the property developer, is estimated to be in his late 60s, but his exact date of birth is unknown.
On the other hand, his wife, actress Kathleen Turner, was born on 19th June 1954, making her 68 years old as of January 2023.
Must Read: Meet Hallie Jackson's Ex-Husband Doug Hitchner, Why they are Separated? All Details Here
Involved in Fire Incident
In March 1990, a tragic incident occurred at the Happy Land Social Club in the Bronx, New York City. A Cuban refugee named Julio Gonzalez set fire to the establishment, resulting in the death of 87 people.
The building was co-managed by Jay Weiss and Morris Jaffe, who had leased the space to the club owner, Ellas Colon, in 1987. Although not held criminally responsible for the actions of their tenant, Jay, and Morris were found guilty of misdemeanor charges, including building code violations, due to the club's unsafe conditions with only one exit.
They were fined $150,000 and ordered to perform community service. Additionally, they reached an out-of-court settlement of $15.8 million with the families of the victims.
See Glamour Fame For More Related Content
-->