Meet Ryuta Ohtani: The Brother of MLB Phenom Shohei Ohtani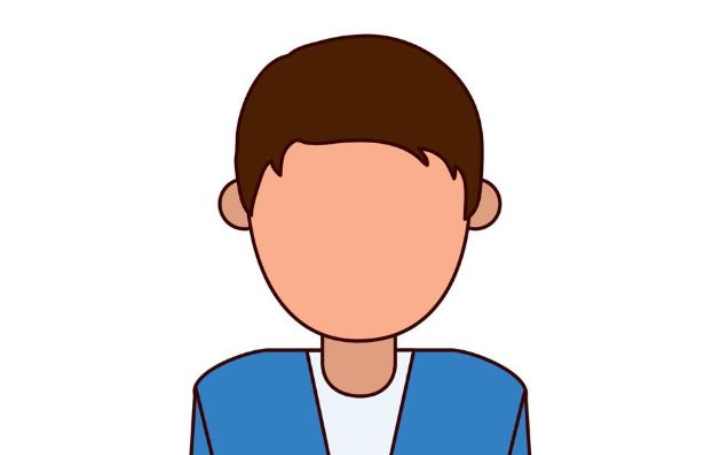 Ryuta Otani, the older sibling of Shohei Ohtani, a renowned Japanese professional baseball pitcher, is a talented amateur baseball player in the Japanese Industrial League. At the age of 35, he has also made a name for himself as a successful coach for a corporate baseball team.
The Japanese sports community is fortunate to have the remarkable duo of Ryuta Otani and Shohei Ohtani representing them on the global stage. They have not only brought honor to local and international baseball enthusiasts but have also made significant contributions to their respective teams.
Get to Know Ryuta Otani's Age and Early Life
Born in Oshu, Japan, on the 20th of March 1988, Ryuta Otani was the second child and the first son of Toru Otani and Kayoko Otani. He brought immense joy to his family, arriving six years before his younger brother, the now-famous Shohei Ohtani.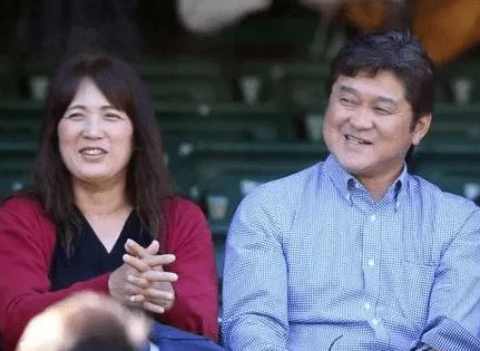 Ryuta's parents, Toru and Kayoko, were incredibly dedicated to ensuring their children lacked nothing as they grew up. They toiled tirelessly to provide for their family. Toru worked at a local automobile manufacturing plant, often taking up numerous night shifts, making family dinners a cherished privilege.
Ryuta, along with his siblings, had a typical and humble upbringing, attending local schools in Oshu, Iwate Prefecture. His journey as a sportsman began to take shape during his time at Hanamaki Higashi High School, where he started refining his athletic talents.
His Family
The attention and success that the Otani family currently enjoys come as no surprise to many, as it appears that the sporting talent runs deep within their lineage.
This sports legacy begins with Ryuta Otani's mother, Kayoko, who was a high school badminton player and even had the privilege of competing at the national level. The athletic prowess is not confined to just her, as the family's patriarch, Toru Otani, passed down his baseball skills to his sons. Toru, an amateur baseball player for several years, contributed to the Japanese Industrial League, further solidifying the family's connection to the sport.
Ryuta Otani's younger brother, often affectionately referred to as 'Shotime,' is a highly celebrated professional baseball player who excels in multiple roles, including pitcher, designated hitter, and outfielder. He has made a significant mark in Major League Baseball (MLB) while playing for the Los Angeles Angels, earning well-deserved recognition and acclaim.
Interest in Baseball From an Early Age
Ryuta's love for baseball was nurtured by watching his father, who served as an exemplary coach and role model. His passion for the sport was kindled at home, where he received not only the necessary training but also the unwavering encouragement he needed.
It was during his elementary school years that Ryuta first stepped onto the baseball field, under the guidance of his father, who also trained his younger brother.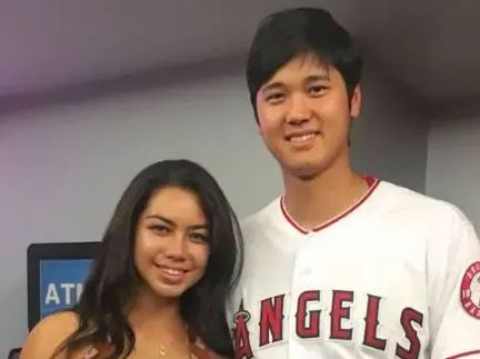 According to Toru, their father, Ryuta and Shohei exhibited different personalities as they grew up. While Ryuta displayed some hesitancy, such as being cautious on playground equipment, his younger brother, Shohei, was characterized by his fearless and adventurous spirit.
Toru, reflecting on his parenting journey, expressed some regrets about the time he spent raising Ryuta. He mentioned that during Ryuta's formative years, he worked extensively with both day and night shifts, which limited the time he could spend with his older son, especially when it came to training.
Has One Sister, Yuka Ohtani
Yuka Ohtani, the first child and only daughter of Toru and Kayoko Ohtani, lives a life that is notably removed from the media spotlight.
Born and raised in Oshu, Iwate, Japan, Yuka's actual date of birth remains private, in line with her preference for a more low-profile existence. Nevertheless, just like her athletic siblings, she has inherited a share of her family's sports genes.
Yuka's sporting pursuits included playing volleyball, and she continued to engage in this activity throughout her collegiate years. Subsequently, she pursued her education at the University of Nursing, focusing on a career in the healthcare field.
Presently, she is known to be a practicing nurse. While her profession is known, other details about her life remain veiled in mystery, as Yuka maintains her privacy away from the public eye.
Get to Know His Brother, Shohei Ohtani
Shohei Ohtani, a Japanese baseball sensation, has taken the sports world by storm with his exceptional talents. Born on July 5, 1994, in Oshu, Japan, Ohtani is a unique two-way player who excels as both a pitcher and a designated hitter.
His remarkable journey in professional baseball led him to Major League Baseball (MLB), where he joined the Los Angeles Angels. Ohtani's dynamic skills on the mound and at the plate have garnered widespread acclaim, earning him the nickname "Showtime."
Is Ryuta Otani Dating Anyone? Know About Ruta's Girlfriend
While Ryuta has gained some media attention due to his younger brother's fame, it's evident that the Otani family, as a whole, prefers a private lifestyle.
Much like his sibling, there's limited available information regarding Ryuta's personal life, including his relationship status. Whether he has a wife, a girlfriend, or children remains undisclosed.
For now, he seems to be content with his single lifestyle, dedicating his focus to his career and other pursuits. Perhaps, in the future, more details about his personal life may emerge, but as of now, the Otani family continues to maintain their privacy.
Ryuta Otani is a Coach and Player
Ryuta Otani's passion for baseball is evident as he actively participates as both a coach and a player for the Toyota Motor East Japan Inc. baseball team, known as the Morioka team. His dual role as a player and coach serves as a powerful motivator for his teammates, showcasing his dedication to the sport.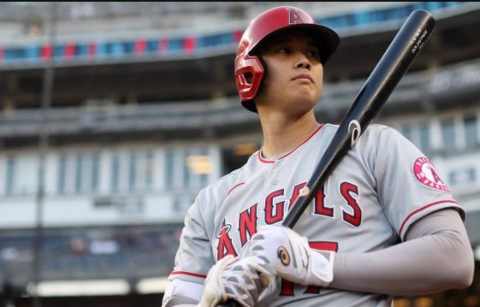 In 2018, Ryuta demonstrated his value to the team by securing their qualification for the Tohoku area qualifier's second round. This was a significant achievement as it marked the first time in several years that the Morioka team had successfully qualified for the prestigious Baseball Tournament in Japan.
Like his younger brother, Ryuta harbored dreams of playing professional baseball but opted to contribute to local teams in Japan for personal reasons. His talent and skills are undoubtedly of a caliber that could lead to professional heights should he decide to pursue that path in the future.
Net Worth of Ryuta Otani in 2023
Ryuta Otani is a talented baseball player with a net worth of $700,000 as of 2023, and he earns an estimated annual income of over $60,000 through his various involvements in the sport.
His younger brother, Shohei Ohtani, boasts a net worth of approximately $20 million in 2023. The primary source of his wealth is his lucrative baseball career, which includes substantial contracts and endorsement deals. Playing for the Los Angeles Angels, Shohei earns an impressive annual salary of $5.5 million.
Shohei further boosts his income by endorsing products for a range of brands, such as Hugo Boss, Asics, Fanatics, Panini, Seiko, and Topps. He also promotes brands like JAL Airlines, Nishikawa Co., Mitsubishi Bank, Salesforce, Oakley, Descente, FTX, Kowa, and New Era. Despite his financial success, Shohei Ohtani is known for living a simple and unassuming life.
Stick To Glamour Fame For More Related Contents
-->