Meet Tran Jeong Inspiring Wife of Ken Jeong!
Tran Jeong is a renowned celebrity spouse, known for her long-lasting marriage to actor, producer, and comedian Ken Jeong. Beyond her role as Ken Jeong's wife, Tran is a respected doctor herself, specializing as a family physician. Interestingly, Ken Jeong is also a licensed physician, adding to their shared professional background.
Their marriage has been a source of happiness for nearly two decades, and they are proud parents of two children. However, their journey faced a challenging period when Tran was diagnosed with breast cancer. Thankfully, Tran emerged victorious in her battle against cancer and now leads a healthy and fulfilling life. Their story is a testament to their resilience and the strength of their bond.
Dating Life With Husband, Ken Jeong?
Ken Jeong crossed paths with his future soulmate, Tran, while they were both employed at Kaiser Permanente in Woodland Hills, California in 2002. Their connection was immediate, and they quickly embarked on a romantic relationship.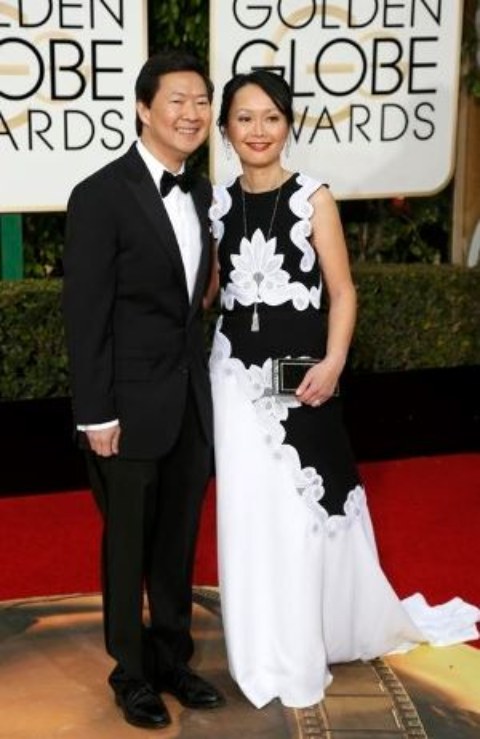 According to Ken, they resembled the beloved characters played by Bruno Kirby and Carrie Fisher in the film "When Harry Met Sally."
After a couple of years of dating, Ken and Tran decided to take the next step and exchange vows in marriage, solidifying their love and commitment to each other. Their journey from colleagues to life partners is a testament to the deep connection they found in each other.
Ken Jeong and Tran Jeong's Wedding Ceremony
Tran and Ken exchanged vows and celebrated their love in a heartfelt wedding ceremony in September 2004. Since then, they have embarked on a remarkable journey as a married couple, surpassing the 18-year mark and continuing to nurture a blissful and fulfilling union.
Their relationship stands out among other celebrity couples, as they have set an exemplary example of love, commitment, and mutual respect. Tran and Ken's enduring marriage is a testament to their strong bond and the efforts they have invested in building a solid foundation for their life together. Their unwavering dedication to their relationship serves as an inspiration to others in the world of fame and beyond.
Tran Jeong is a Mother of Two Children
As Ken's acting and comedy career soared to new heights, his family expanded as well. He and his wife, Tran, joyfully welcomed their twin daughters, Zooey and Alexa, into their lives. Ken is immensely proud of his wife and consistently expresses his admiration for her.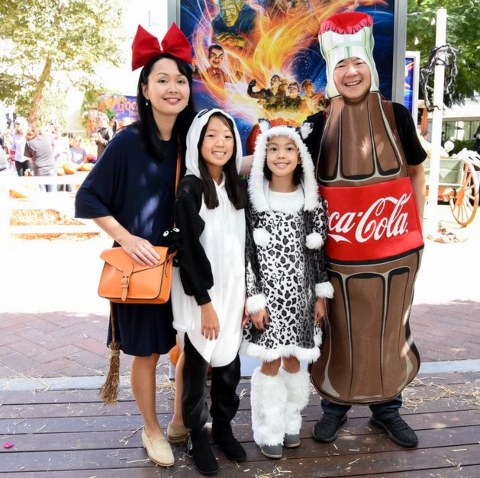 On Mother's Day in 2011, Ken took a departure from his acting roles and embraced a different creative endeavor. He became a contributor to Huff Post, where he penned a heartfelt message from himself and their daughters.
The actor expressed deep gratitude for Tran, highlighting a challenging moment they faced in 2007. Shortly after the birth of their twins, Tran discovered a lump while breastfeeding, which prompted concern and medical attention.
Ken Jeong's Wife, Tran Jeong Diagnosed With Cancer
A year later, Tran received the devastating news of her cancer diagnosis, which deeply impacted her and the entire family. At the time, Ken was preparing for his role in "The Hangover," and the news left him torn and contemplating whether to withdraw from the project to focus on his wife's health.
In a display of unwavering support, Tran encouraged Ken to proceed with the film, assuring him that she would be alright. Despite her own challenges, she recognized the importance of Ken's work and provided him with the strength he needed during that difficult time.
Meanwhile, Tran underwent a rigorous regimen of treatments and procedures in her courageous battle against the disease. Although she was informed of a mere 23 percent chance of survival, her resilience and the effectiveness of her treatments became evident over time.
By the time Ken completed filming "The Hangover," Tran received the remarkable news that she was officially cancer-free, marking a significant victory in their journey. Throughout the ordeal, their bond as a couple remained strong, with Tran's strength and Ken's unwavering support serving as pillars of hope and resilience.
Fighting With Cancer
On a special Mother's Day in 2011, Ken expressed his profound love and admiration for his wife, Tran, in a heartfelt article published in the Huffington Post.
Reflecting on the challenging times when she battled and triumphed over cancer, the actor expressed his deep appreciation for her strength and resilience.
Tran's cancer journey continues to inspire and touch the hearts of all who hear it. Today, the Jeong family finds joy in raising their two daughters, Zooey and Alexa, creating a beautiful and loving bond that radiates happiness.
Also See: Who is Peter Nottoli? All You Need to Know About Crystal Reed's Former Spouse
Making Husband, Ken Jeong Follow His Dream
While pursuing his medical studies, Ken never abandoned his love for comedy. Despite his rigorous schedule, he found time to showcase his comedic talent at open mic nights and host comedy events on the Duke University campus in North Carolina. Tran, his devoted wife, supported him unwaveringly during this time.
When Tran discovered a lump while breastfeeding their twin daughters, she faced a challenging and uncertain journey. Meanwhile, Ken wrestled with self-doubt as he contemplated transitioning from medicine to acting. However, Tran's unwavering belief in his abilities and her encouragement pushed him to pursue his dreams.
Trusting in her husband's potential, Tran reminded Ken of his accomplishments and the bright future ahead of him. Thanks to her unwavering support, Ken's comedic talent has been shared with the world.
A Very Supportive Towards Ken Jeong's Acting Journey! Movies and TV Series
In 2019, Ken reached a significant milestone in his career by filming his first comedy special for Netflix. The special was recorded at the Ice House in Pasadena, the same comedy club where Tran first witnessed his comedic talent.
Initially, Ken considered titles like "Full Circle" or "First Date," which held sentimental value due to their connection to the venue. However, at the suggestion of Netflix executives to add more flair to the title, Ken and Tran came up with "Ken Jeong: You Complete Me, Ho."
The inclusion of "Ho" in the title holds sentimental value as it is Tran's maiden name. In a humorous manner, Ken credits his wife for coming up with the title, jokingly stating that she deserves moral credit rather than financial recognition.
Tran also played a pivotal role in encouraging Ken to be part of the cast of the film "Crazy Rich Asians," recognizing the film's significance in representing the Asian community. It was a decision that Ken considered to be very important to him personally.
How Rich is Tran Jeong? Know About Ken Jeong's Wife's Net Worth

As of 2023, Tran and her life partner, along with their two daughters, reside in a luxurious home located in Calabasas. The couple purchased the gated property in October 2016 for $3.95 million from Moshe Barkat, the founder of Modern VideoFilm.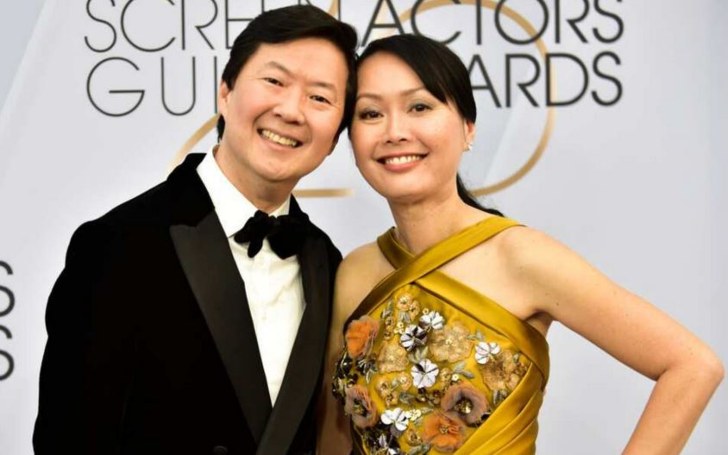 The Tudor-style home, built in 2006, offers over 6,700 square feet of living space and boasts two offices, a private screening room, and a modern chef's kitchen. Additionally, the residence includes a custom temperature-controlled wine cellar capable of storing up to 3000 bottles.
Both Tran and Ken have achieved financial success in their respective careers. Ken's net worth is estimated at $14 million, while Tran's net worth is reported to be $2.5 million.
Find Out Kyla Weber's Net Worth Details: The Wealth of Vince Vaughn's Wife
Follow Glamour Fame For More
-->