Meghan Markle Is Launching A Capsule Collection Of Work Apparel To Benefit One Of Her Royal Patronages
Published Sun Aug 04 2019 By Sea
Duchess Meghan Markle revealed that she is launching a capsule collection of women's workwear for her charity patronage 'Smart Works'.
There is a new fashion credit on the resume of the former actor and humanitarian Meghan Markle. She is opening up a new workwear capsule collection that will benefit her royal patronage Smart Works as well. Smart Works helps women who want to enter or return to the workforce.
The Duchess of Sussex was made the guest editor for the September issue of British Vogue magazine, and she shared details about her first patronage. She found women making themselves feel special "profoundly compelling" during her visits to Smart Works.
Watch: HRH Meghan Markle's British Vogue Cover Stars (Forces Of Change)
Since being appointed the Royal Patron of Smart Works in January, Her Royal Highness visited the charity quite often, publicly and privately. One of the private visits was during her pregnancy as well. She must have felt really connected to the place — an admirable woman in every field.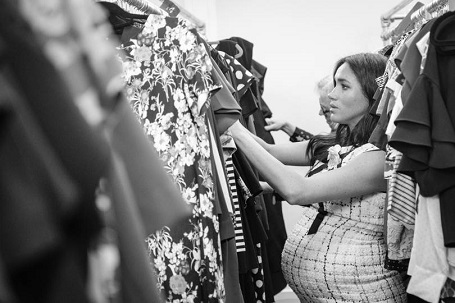 The big announcement that is more appreciative of the Duchess is her intention of creating a capsule collection of women's work apparel benefit Smart Work by partnering with her designer friend, Misha Nonoo. Her ambition to empower unemployed women and make them feel appreciative of themselves is quite commendable.
When you walk into a Smart Works space you're met with racks of clothing and an array of bags and shoes. Sometimes, however, it can be a potpourri of mismatched sizes and colors, not always the right stylistic choices or range of sizes.
HRH continued,
To help with this, I asked Marks & Spencer, John Lewis & Partners, Jigsaw and my friends, the designer Mischa Nonoo, if they were willing to design a capsule collection of more classic options for a workwear wardrobe.
The American born former 'Suits' actor also described the idea of the one-for-one model — for each item purchased by a customer, one is donated to the charity — that many of the brands agreed upon. She further justified that the idea will allow people "to be part of each other's story" and that "it reminds us we are in it together".
Start saving your pennies then. Her Royal Highness is approaching us with her benevolent notions and as she said, we are all in it together.
-->