What is Melody Ehsani Net Worth? All the Facts Here!
Published Wed Nov 20 2019 By Sea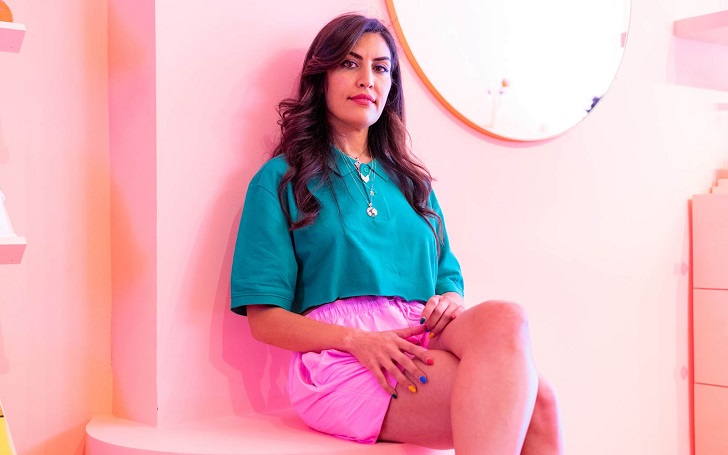 Melody Ehsani is a passionate fashion designer born in a traditional Persian family. At a glance, fashion designer and Persian in the States don't seem to fit together, but one look at the shelves on Melody's shop in Fairfax Avenue will make you think twice. She opened it in early 2015.
The 39-year-old's signature brand is the multi-colored sneakers of her 'Fearless Ones' holiday collection in collaboration with Michael Jordan's 'Air Jordan 1'. It is already up for sale after the global launch on November 15. Head out to her online store, melodyeshani, for more of her designed bodywear.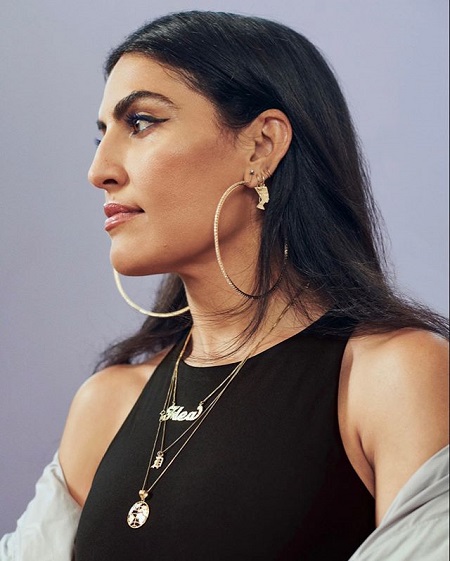 Source: Melody Ehsani, Instagram
The trademark for all her products is 'ME'.
Melody Ehsani's $2 Million Net Worth Is All Thanks to Her Choice to Defy Cultural Norms
An estimation of Melody Ehsani's net worth will give you an answer approximate to $2 million, as of 2019. But it is poised to skyrocket in the coming year, especially after launching her colorful sneaker with Michael Jordan as one of its ambassadors. After all, she became the first woman to design a Reebok pump.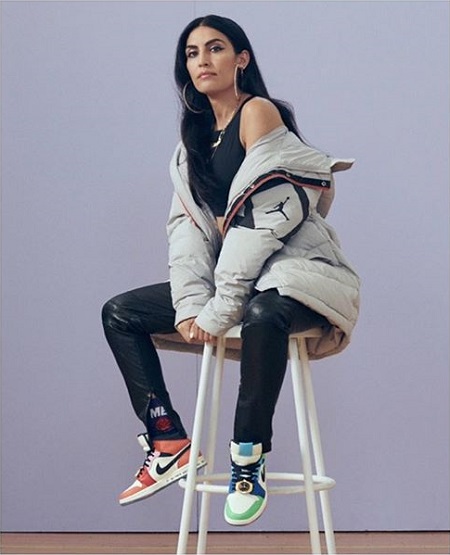 Those are the shoes.
Source: The Melody Ehsani Shop, Instagram
The designer had very little support from her family members to pursue her ambition, because it was not the norm for someone with their cultural background. 'Parents Just Don't Understand' became her mantra as she left Law school. She'd even interned on Capitol Hill at the Lawyer's Committee for Civil Rights.
Before the law school, she also tried becoming a pediatrician since any form of doctor is considered highly in her culture. But she left it too since she was doing it all just to please her parents.
Around 2003, after a long time of meditation and prayer, she started studying hieroglyphics and enrolled in the Art Center College of Design in Pasadena. She found out she loved art, and it is what she wanted to do, design shoes, jewelry and other products.
Ehsani Uses a Portion of the Earnings From Online Sale for Philanthropy
Products designed by Melody has been worn by celebrated women artists in the Hollywood industry. Erykah Badu, Beyoncé, Alicia Keys, Keri Hilson, Rihanna and Lauryn Hill all have sported her designs, clothes and jewelry.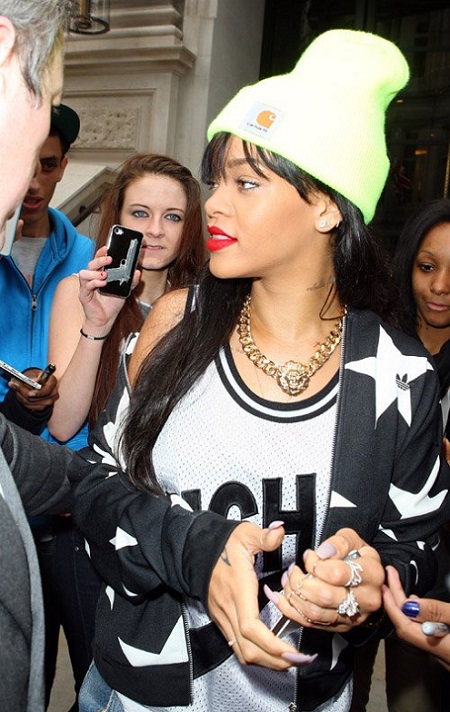 Rihanna sporting Melody Ehsani's King of the Jungle Necklace.
Source: Melody's Blog
Not an extreme feminist, 'Women Empowerment' is her main objective when it comes to breaking the norms of women's tradition in society. She looks to help women resolve the paradoxes that exist in the society.
I want the women who wear my pieces to have the same opportunity for equality, wholeness, and self expression. My style is inspired by paradox, controversy, justice and pushing the envelope.
A normal stat for an online business for fashion items is the $6000 - $7000 they earn every month. That means she's earned $1 million from online sales alone. The shop in Los Angeles will provide even more. She also has another store in Kenmare Street, New York. But it's not like she keeps all of it for herself.
She mentions in her About section that a portion of each ME. item sold goes to the advancement and education of women in society.
Melody Is Married to $150 Million Worth 'Red Hot Chilli Peppers' Bassist Michael "Flea" Balzary
Fans were taken aback by the news in September that 'Flea' was engaged to Melody. The 'Red Hot Chilli Peppers' bassist, whose real name is Michael Balzary, was briefly married to Loesha Zeviar in the late 1980s. But it was even more shocking when they popped up their wedding photos on social media in October.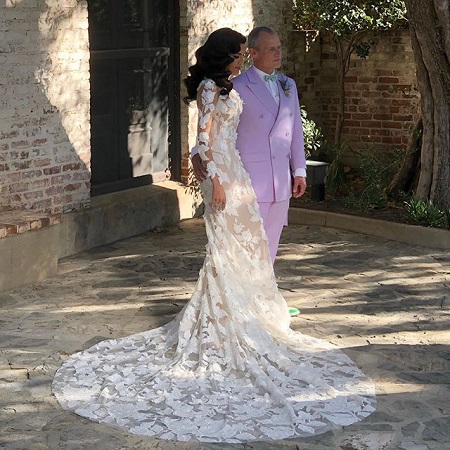 Her "best collaboration to date."
Source: Melody Ehsani, Instagram
The details were kept private, but they claim they are each other's best friends. The 57-year-old's net worth is $150 million, earned from his career in music.
Stay tuned and connected to GlamourFame for more Entertainment content.
-->