Melrose Place Jane Mancini Actress Josie Bissett Has a New Man in Her Life After Her Divorce with Husband Rob Estes
Published Wed Nov 27 2019 By Sea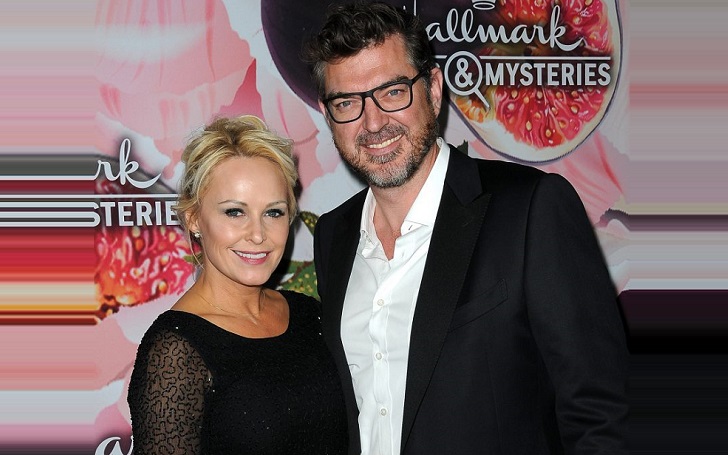 'Melrose Place' alum, Josie Bissett, who portrayed 'Jane Mancini', is enjoying her life with her second husband, Thomas Doig. But her first marriage with another 'Melrose Place' cast member, Rob Estes, who played 'Kyle McBride', and his second marriage that fueled her into finding the love of her own in Doig. But it was not without an unpleasant event.
Another star of the show, Doug Savant ('Matt Fielding'), might be still married to his co-star, Laura Leighton ('Sydney Andrews'), since 1998, but Bissett couldn't stick with her 14-year first marriage.
Here's the romantic relationship timeline of Josie Bissett.
Bissett Reportedly Asked Estes to Leave the House, And He Didn't Want the Divorce
Josie Bissett and Rob Estes met in 1991 at the casting call of the short TV movie, 'Halfway House' (surprisingly not 'Melrose Place') that released in 1992, and immediately hit it off. They got married on May 1, 1992.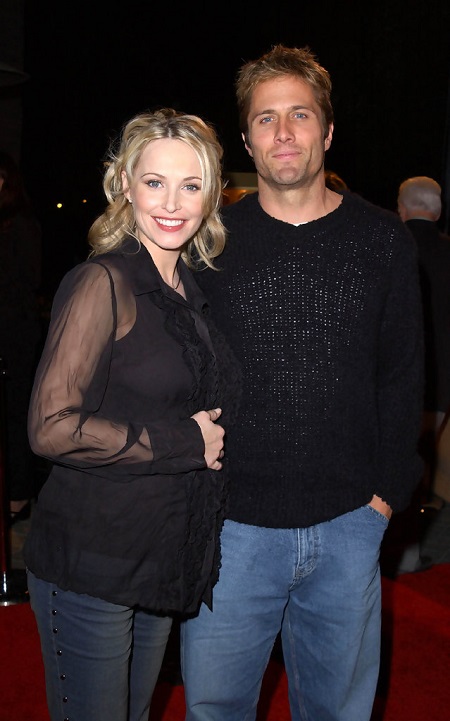 Josie Bissett and Rob Estes met, got engaged and married all within a year.
Source: Bauer Griffin
The same year, she joined the original cast of the spinoff of 'Beverly Hills, 90210' show, 'Melrose Place'. Estes followed pursuit as he joined the cast later in 1996. Later that year, Bissett got pregnant.
She Suffered a Miscarriage in 1996 Before Her First Two Kids
Josie left the show temporarily to care for her body, but the bad news was to follow. Leading up to the year 1997, she suffered a terrible miscarriage situation. She mourned for the year and rejoined the cast in 1998. She stayed with the show and Estes until the series finale in 1999.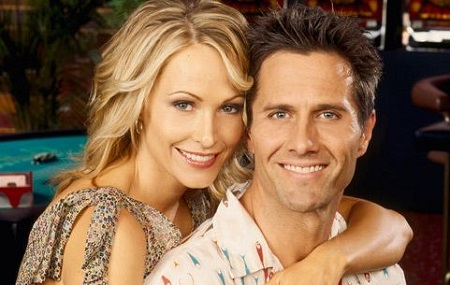 Both would eventually work together in 'Melrose Place'.
Source: Pinterest
Again, later in 1999, the former couple were parents for the first time to son, Mason True, on July 21. Their second child, Maya Rose (daughter), was born on April 14, 2002. The couple kept it low after the show ended and moved to their Seattle home, Bissett's hometown. They did co-starr again in ABC Family's original movie 'I Do, They Don't' (which they married on again) in 2005. She wrote the book, 'Making Memories: A Parent's Guide to Making Childhood Memories that Last a Lifetime' until that time.
Trouble in Paradise
In January 2006, reports appeared with their announcement to get a divorce. At the same time, Estes also revealed that he had left the house after Bissett requested him to. They were not feeling the spark anymore. Turns out, he left seven months prior to (that is, August 2005) the divorce announcement.
The couple moved to Seattle after marriage because Josie missed her hometown.
Source: Sitcoms Online
"I live in Seattle. … I moved there because my soon-to-be ex-wife's family lived up there, so we moved up there for the kids," Estes told People. "Then after we had been there for two years, we split."
The 'Silk Stalkings' actor also pointed out, at the Television Critics Association meeting, that he didn't actually consider divorce, and it was her initial choice. The divorce was finalized later in 2006.
After a Few Years of Staying Together for the Kids, Estes Got Remarried to Erin Bolte in 2010
During the same conversation with People, he also revealed that he would be moving back to Seattle (not the same home though) after a while for their children's sake.
Rob did stay in Seattle to be near his two children as the two took turns to care for their children every week. "The kids live with me for seven days and then with their mom for seven days," he told USAToday.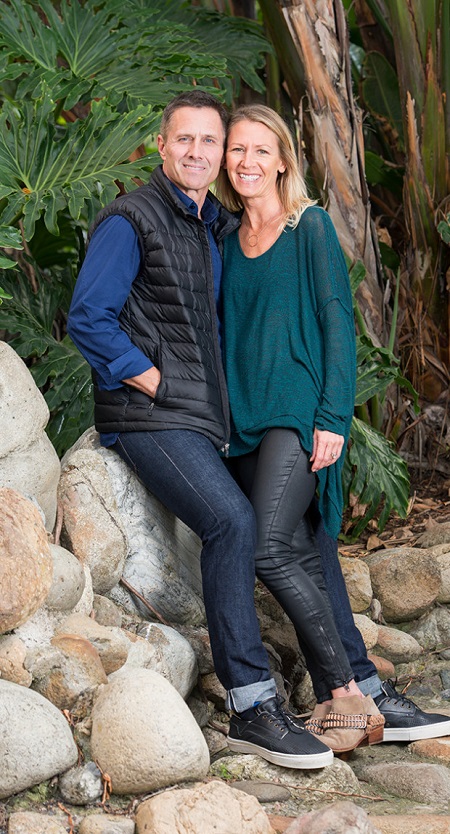 Estes remarried, this time to Erin Bolte, in 2010.
Source: Coast Magazine
A big part of the experience was for Estes to being able to grow and be mature. But in the process, he met Erin Bolte, a teacher/surfer. The new couple got married on June 15, 2010, and became parents to a Makai Ever,, on April 29, 2011.
Bissett Met Doig Through a Medium After the Devastating House Fire in 2015
Estes moved on in his personal relationship. But he still managed time to care for all his three children. Bissett, however, wouldn't move on with her's until the events following another terrible incident.
In a summer morning of 2014, when she was working from her home on Lake Sammamish, fate caught up. While she was working, she heard something pop loud and her friend, who she invited over, calling her again and again.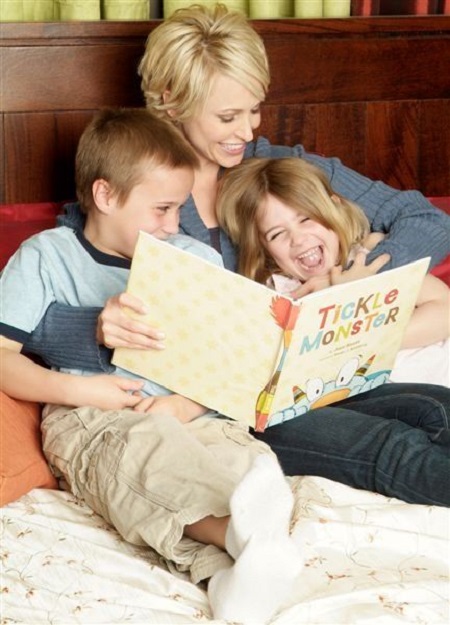 The kids were also there during the incident.
Source: Pinterest
The barbeque exploded right outside her kitchen on the deck, and the flames traveled really quick to upstairs and into her daughter's room. Luckily, everyone escaped unbruised, and the firefighters put out the fire.
The incident took a heavy toll on her emotional state as she thought back to all the memories she had in the house. But the silver lining was, she was put in a complex where one of Doig's old colleagues also lived. With that connection, Josie Bissett and Thomas Doig were set up on a blind date in 2015.
Her house was majorly renovated, and she moved back the next summer. The new-found love, on the other hand, blossomed to the point that they lived together before she went back. They were soon engaged and got married on July 4, 2017, at the DeLille Cellars Chateau in Redmond, Washington. They shared the wedding photos only after a few months.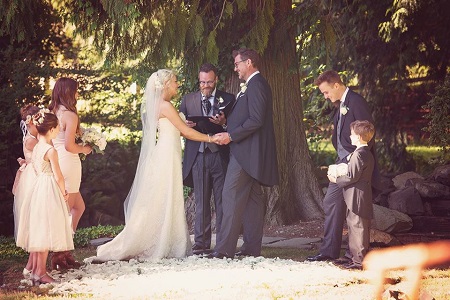 Josie and Tom are yet to have a child together.
Source: Josie Bissett, Facebook
Now, they've been the happiest as she continued doing shows and he goes on with his business outside the spotlight.
What About the Other Cast Members?
Aside from Doug Savant and Laura Leighton, many of the members of the show, 'Melrose Place', are still married while some are yet to get back into the dating scene following their respective divorces. The two couples were the only ones in the crew to get married to each other.
The star of the show, Thomas Calabro (featured in the most number of episodes), is yet to get hitched after his 12-year marriage to Elizabeth Pryor ended in divorce in 2005. Meanwhile, Heather Locklear had no luck in both her marriages to Tommy Lee and Richie Sambora. She's trying it with Chris Heisser.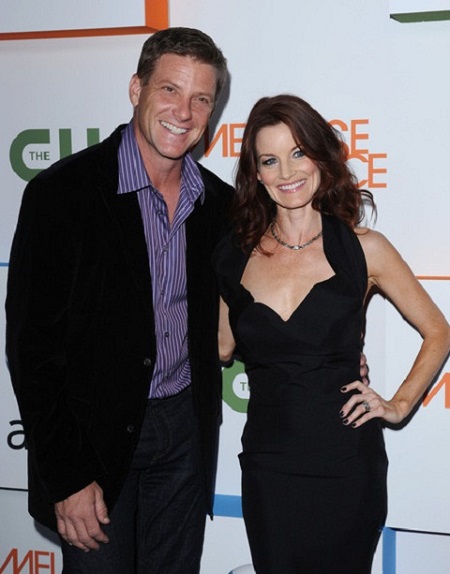 Doug Savant and Laura Leighton are still married!
Source: Pinterest
Andrew Shue is able to hold on to his second marriage to Amy Robach since 2010 after being separated from his 12-year married life with Jennifer Hageney in 2009. Grant Show is also hanging on to his second marriage with Katherine LaNasa after his 7-year marriage with Pollyanna McIntosh also ended in divorce.
Meanwhile, Courtney Thorne Smith is still married to her husband, Roger Fishman, since 2007 after learning from her one-year marriage with Andrew Conrad. Daphne Zuniga is the last to get hitched of the major cast members. Her wedding with David Mleczko was held in Cambridge, Massachusetts, on June 8, 2019, after being set up on a blind date in 2006.
Stay tuned and connected to GlamouFame for more Entertainment content.
-->