Who Is Michael J. Fox's Wife Tracy Pollan? All Details Here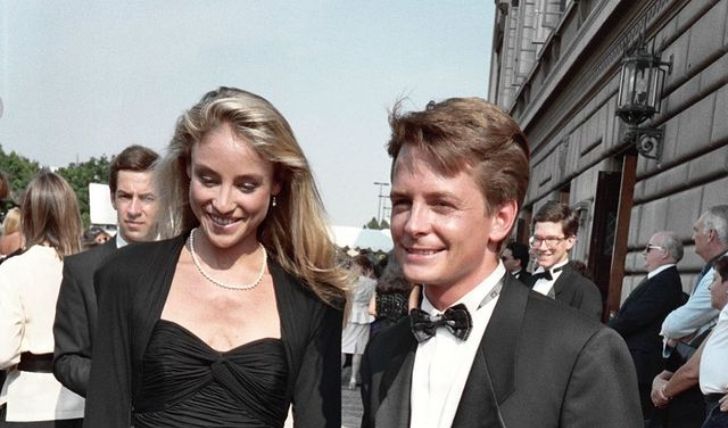 Inside Michael J. Fox and Tracy Pollen's marriage: The pair have been together for more than 30 years!
Formerly a renowned television star, best known for his role as Alex P. Keaton in the NBC sitcom Family Ties, Michael J. Fox is now a retired actor, not completely out of sight, as he continues to play small roles now and then, but more importantly, because of his relentless effort in spreading awareness on Parkinson's disease; a degenerative disorder Fox was diagnosed with almost two decades ago. Michael Andrew Fox was born on June 9, 1961, in Edmonton, Canada, where he forayed into acting with the Canadian television series Leo and Me.
Fox made his American television debut in Letters from Frank and soon starred in his claim to fame, Family Ties. It appears Fox obtained the pinnacles of life, the success, the fame, and love, very early on, including the tragedy. The Canadian American actor started experiencing early symptoms of Parkinson's disease in the early 90s and found himself and his career slowly succumbing to the disease. But through life's ups and downs, Fox had his wife, Tracy Pollan, and their four kids right beside him.
Michael J. Fox and Tracy Pollan's relationship!
Fox may not have experienced great luck in his career, but he is surely the luckiest when it comes to love. Fox has been married to actress Pollan, 61, who played his love interest, Ellen Reed, in Family Ties. The now-married couple worked together on a couple more projects, including Bright Lights, Big City, before they started dating. Pollan's other credits include Finding the Goodbar Killer, Fine Things, and A Stranger Among Us.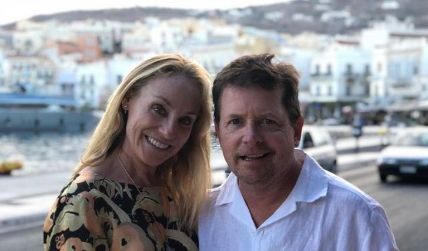 Pollan was Fox's brief love interest in 'Family Ties.'
Photo Source: Instagram
Fox and Pollan walked down the aisle on July 16, 1988, at West Mountain Inn in Arlington, Vt. and went on to welcome four kids into their life. But just a couple of years into their marital journey, the pair's relationship was rocked by Fox's concerning health issues. The Emmy-winning actor recalls 1991 when he was filming for the romantic comedy Doc Hollywood. The former teen star remembers the day he received his diagnosis as vividly as possible.
Don't Miss: Is Sienna Miller in a Relationship? Learn her Dating History.
The retired actor recalls waking up with his left pinkie twitching out of control. The next thing Fox found was that he had an early onset of Parkinson's from a Manhattan neurologist. Michael says Tracy was the first person he broke the news to. "It's a weird diagnosis; You're not any different than you were yesterday. It's easy to forget because nothing has changed," says Tracey, who was confident in her husband and her love for him.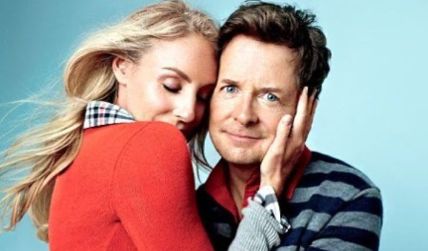 The pair walked down the aisle in July 1988.
Photo Source: Instagram
Fox took the news rather hard. Fox shares Pollan wanted him to stay off the work for a while, but for him, that was renouncing the few good years he had. "I took every job I could get. I was isolating myself from my family," the actor reveals. But despite all the odds stacked against them, Fox and Pollan worked through it. "It was scary because you don't know how it will turn out. You're not going to live like that for the rest of your life," shares Pollan.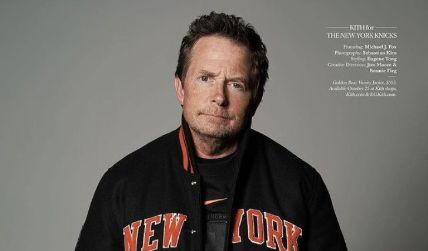 Michael was diagnosed with Parkinson's in 1991.
Photo Source: Instagram
The duo started by getting Michael off the alcohol and his other unhealthy habits, and the next key step was acceptance. "Acceptance isn't resignation. Now I can move on. I can be with my family and allow them to worry about me," shares Fox, who established The Michael J. Fox Foundation in 2000, an organization dedicated to finding a cure for Parkinson's disease. During an interview with People, Fox describes his wife's unconditional support for him. The kind of support she gives me, I feel like a husband, a father and a friend first, and then somewhere way down the line, I'm someone with Parkinson's," the actor shared.
Who are Michael J. Fox's four children!
The Family Ties pair has managed to raise a beautiful family through their turbulent journey. Fox's firstborn, Sam Michael, was born a year after his wedding, in May 1989. Their twin daughters Aquinnah and Schuyler Frances were born in February 1995. The couple welcomed their youngest, Esmé Annabelle, in November 2001. Michael's four kids are as private as anyone can get. The four are yet to pursue a career in acting or showbiz.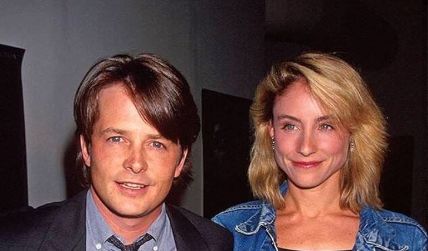 Fox and Pollan are doting parents to four young adults. Photo Source: Instagram
Fox credits his wife and kids for what he describes as "putting up with me." "I love my family and my work. I love the opportunity to do things. That's what happiness is. I love being alive," says Fox. Both Fox and Pollan concur that it's their similar upbringing that makes them an unbeatable team. "Big families, middle children, Sense of humor. Both our families had that," the Teen Wolf actor shares. "It was us against the world. And that's exactly what we've created," Pollan adds.
Fox and Tracey credit their similar upbringing as their secret to a happy marriage.
Source: Entertainment Tonight
The doting father of four is also a demonstrative man. Michael's posts and tributes for his beautiful family recurringly grace the feeds of his 1.2 million followers. The actor commemorated his twin daughter's birthday with the sweetest note earlier this year. "Twice the love, a hundred times the laughs. Happy birthday to my beautiful girls. I love you so," Fox wrote alongside a string of pictures.
Recommended: Is Pedro Pascal Married? Who is his Wife? All Details Here.
Stay connected to glamour fame for more.
-->