Michael Jordan's Ex-Wife Juanita Vanoy - Top 5 Facts!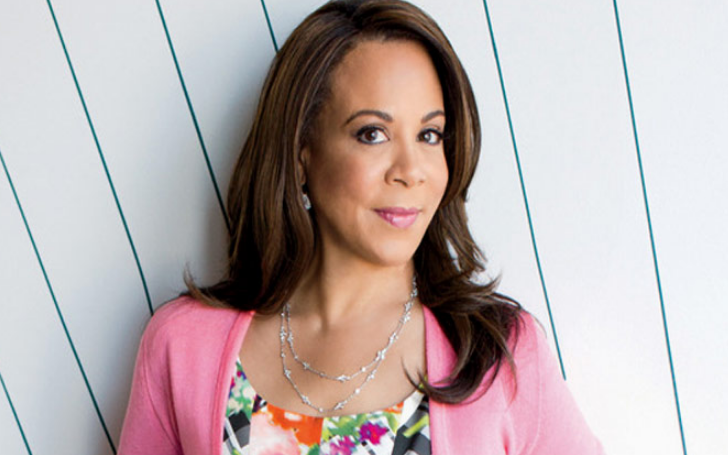 Michael Jordan is one of the most excellent players the NBA has ever seen. The talents he possesses is beyond any words. However, we are not here to talk about his career either. A long ago, Michael Jordan was married to a beautiful woman named Juanita Vanoy (previously Juanita Vanoy Jordan).
The couple shared a beautiful relationship; however, they later decided to part their ways after a few years into their marriage. The former couple said the divorce amicably. The former wife of Jordan, Juanita Vanoy, is still making headlines with her works and statements. So let's just find out why.
5. Juanita Vanoy Split with Her Former Husband, Michael Jordan; One of the Most Expensive Settlements of the Time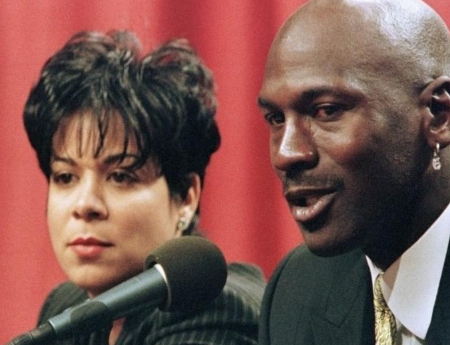 Michael Jordan split with his first wife, Juanita Vanoy, was one of the most expensive settlements of the time.
Source: Era
It was back in 2006, the former couple, Michael Jordan and Juanita Vanoy, filed for divorce after 17 years of marriage. The couple decided to part their ways on amicable terms; however, Jordan paid a hefty price for his divorce.
According to the reports, Jordan made efforts to save his marriage but failed. All the families and friends of both Jordan and Vanoy were shocked to know their marriage did not work. Despite claiming the decision was mutual and amicable, Jordan was not really pleased. Moreover, the NBA player had to pay a daunting $168 million and a $3 million penthouse as a settlement.
4. Juanita Vanoy is in a Real Estate Business
Michael Jordan's ex-wife, Juanita Vanoy, is a real estate agent.
Source: Era
Back in 2013, Juanita Vanoy was caught in an interview. During her interview with one of the media outlets, she revealed after her divorce; she wanted to do something of her own, a business, more precisely.
In the interview, the former partner of the NBA player stressed she wanted to simplify her life, more accurately, downsize the lifestyle as she was no longer with one of the wealthiest NBA players.
So in the process, Juanita could not think of any better jobs then be a real estate agent, and the job kind of turned out fruitful for the 60-year-old. As her first job, she sold her own $3.2 million triplex penthouse on Lake Shore Drive.
Juanita's new job for sure proved a good one for her, after selling her own penthouse, she broke other deals too, which certainly helped her already big fortune.
3. Juanita Vanoy Shares Three Kids with Michael Jordan
We clearly forget to mention, It was reported the former pair met in a restaurant in Chicago in the 80s. Michael Jordan and Juanita Vanoy, after dating for a few years, tied the knots in September 1989. The former couple was one of the most adorable pairs we could ever ask for.
The marriage, however, did not last more than 17 years. Meanwhile, the former couple shares three children, sons Jeffrey Michael Jordan, 31, Marcus Jordan, 28, and daughter, Jasmine Mickael Jordan, 27.
2. Juanita Vanoy is Still in Contact with Michael Jordan
In 2014, Michael Jordan welcomed his twin daughters, Victoria Jordan and Ysabel Jordan, whom he shares with his new wife, Yvette Prietto, in West Palm Beach, Florida.
During the occasion, many friends and families of Jordan congratulated the couple, including Juanita Vanoy. This proved the former couple is still in touch. The 60-year-old, however, said the NBA player had neglected to mention to her he was getting remarried.
Juanita said, "Mostly, our conversations are about the children. I don't remember him saying, 'By the way, I'm getting married," she said. "Divorce was certainly new to me. I had to learn that you have to communicate. That it's not about you or your ex-partner. It's about making sure that the children are alright."
1. Juanita Vanoy Always Inspired her Kids to Find Their Own Identity
In one of the interviews, Juanita Vanoy revealed how hard it was for her to manage everything after her divorce with the NBA player. She explained she wanted to start her business right away, but her kids were important to her at that time.
Vanoy further said she needed to give attention to her kids, which she did wonderfully. So, keeping her real estate license active, she focused on helping her kids settle into adult life.
Vanoy's eldest kid, Jeffrey, who lives in Portland, and Marcus, who lives in Florida, both were NBA fans and players for their college. They both wanted to be like their father, but Vanoy really helped them find their own identity. Now Marcus has his own fashion boutique, and Jeffrey entered Nike's management-training program.
For more information on your favorite celebrities' lifestyle, stay tuned to Glamour Fame, and don't forget to sign up for the newsletter.
-->