Michael Strahan Family - 5 Facts You Need to Know!
Published Tue Nov 26 2019 By Travis
Michael Strahan is a morning TV host, and he is known to America for over a decade as a personality on TV, but before his foray into recorded morning television, Michael was one of the most menacing defensive linemen in the NFL. He was drafted by the New York Giants, where he played his entire 15-year career, won a Super Bowl, and became the single-season most sacks record holder with 22.5 sacks in the 2001 season.
The athlete, for all his trouble, was later asked to come to Canton, where he was enshrined into the pro-football hall of fame in 2014, and the mild-mannered gaped toothed player was given his due for his contribution to the sports of football. Now Michael is on hosting duties for 'Good Morning America,' where he interviews people and helps start the morning for millions of Americans.
Watch: Michael Strahan talks about his career and his teammates
One thing Michael will always say about his career is without his family, he wouldn't be here, whether it is the family he created or the one he was born into. They were the rocks holding the player down through all the rocky parts of his career to eventually be with him during his greatest sporting achievement of winning the Super Bowl.
5. Michael Father is a Retired Army Major
If you want to know where Michael learned all his discipline from then look no further than Michael's father, Gene Willie Strahan, who was an Army Major when Michael was born. He was also the reason Michael moved to Germany at the age of nine and was able to find the mother of his two eldest kids.
4. Michael's Mother was a Basketball Coach
Well, on the good discipline part, Michael's mother, Louise Strahan, was the one who provided him the knowledge of being a good man and respecting others. Michael and his six siblings, he is the youngest, lived in Germany, and while taking care of the kids was most for Michael's mother, she was also a basketball coach.
3. His Uncle Inspired Him to be a Defensive Lineman
While growing up, Michael was interested in sports and especially football, because he saw his uncle play the game at the professional level, and when the time came to choose his career path, Michael followed on the footsteps of his uncle Arthur Strahan. Michael played in Germany and later joined the same college his uncle played for, Texas Southern University.
2. Michael Strahan's Wife; Wanda Hutchins and Jean Muggli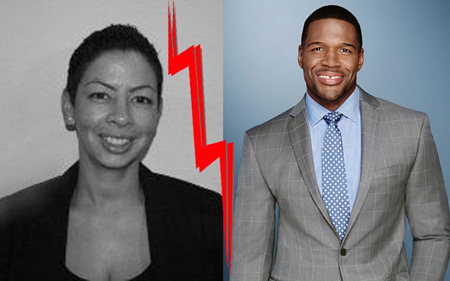 Michael Strahan was living and studying in Germany when he first met Wanda Hutchins, and the duo hit it off, and the couple got married in 1992, and their first child was born in the same year. They became parents again as Wanda gave birth to Michael's only son, but as Wanda stated, later on, they were just "kids making kids," and the marriage ended in divorce in 1996.
After the divorce and the sudden rise in his stardom, the player was at the top of the world with his NFL plays, and soon during a spa visit, he met an employee there named Jean Muggli, and the two got married in 1999. The marriage lasted almost seven years when, in the divorce settlement, Jean was awarded $15 million by the judge as a divorce settlement, which was appealed by the player. They are also the parents of twin daughters born in 2004.
Source: Body Height Weight
Michael was also engaged for a small period of time with Eddie Murphy's former wife Nicole Murphy, and after almost seven years of engagement, the couple went their separate ways.
1. Michael's Kids
Though the relationship he formed over the years with different women did not last long, Michael was able to find happiness in the form of his kids. He is the proud father of four kids, and he also loves the fact they were all separated for a long time, but still, they care for one another.
Michael's first kid, daughter Tanita Strahan, was born in 1992, and she is a fashion designer, and his son Michael Strahan Jr. was born in 1995, and he's got a degree in psychology. Those are the kids he fathered with Wanda, and his twin daughters Isabella and Sophia Strahan, born on 28 October 2004, are products of his marriage with Jean.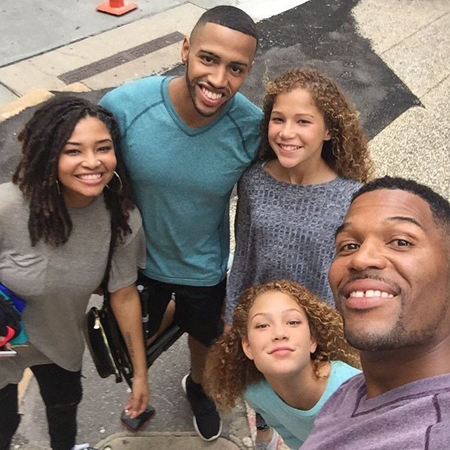 Source: Instagram
Before you leave, make sure to head on over to our Entertainment section for all the latest news and gossip on your favorite celebrities. Also, do not forget to visit Glamour Fame to be in the know of all the happenings in the world of show business.
-->