It seems Mike Johnson and Demi Lovato's Romance is Fading Out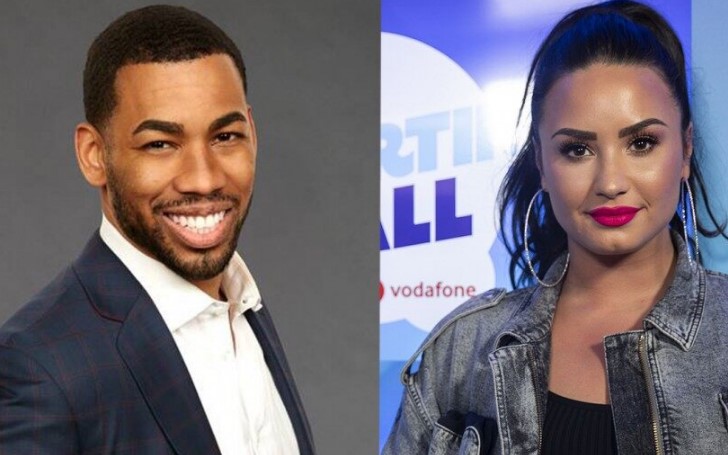 Mike Johnson and Demi Lovato's romance fizzled out, according to some sources.
The Bachelorette star, Mike Johnson, and Demi Lovato's romance seems like is on the line. According to some reports, the two has reportedly stopped seeing each other.
The couple started casually dating last month when the two sparked a flirty relationship on social media. And within a short span of time, the two have come close to end their relationship.
Watch: Demi Lovato & Mike Johnson Are DONE
While there's a very long discussion going about their tensed relationship, some media outlets concluded the two already called it quits.
One of the sources, E! News, claimed, "Demi and Mike's fling has fizzled out, and they aren't seeing each other or texting like they were before. Nothing happened; it just ran its course."
The source added, "Demi was definitely interested in Mike at one point, but it was short-lived, and she wasn't ever planning on dating him seriously."
The Bachelorette contestant, Mike Johnson, however, hopes they can rekindle their relationship again, but for now, the two are just friends.
The two went on a couple of dates, texted each other, and had a good time, but none of those things could save their relationship.
The source mentioned one of the main reasons for their breakup could be their strict work schedule following which the two could not find time for each other.
Watch: Mike Johnson on Demi Lovato Relationship
The relationship which started when Grammy award winner, Demi, was hooked on the show, and eventually rooting for Mike.
Numbers of instances of her supporting Johnson were evident on her social media. On one of the posts, Lovato wrote, "Mike, I accept your rose," and later wrote in another post, "He always picks [Hannah] up and swings her when he hugs her. Swing me."
Even Mike was not totally unaware of the 'what's going on,' as he tweeted back, "Girl you ready for smiles, adventure, comfort, growth, honesty, laughter, me falling using my inhaler and kissing your stretch marks and imperfections. Where is U hiding?"
To which Lovato replied, "I'm right here, Mike, I'm right here, boo. My mom already loves you too." Well, we thought the two would go a long way, but, sadly, their romance has come to an end, marking another heartbreak for us, fans.
For more information on your favorite celebrities' lifestyle, stay tuned to Glamourfame.com, and don't forget to sign up for the newsletter.
-->