Mike Lindell Net Worth - Find Out How Rich the American Entrepreneur is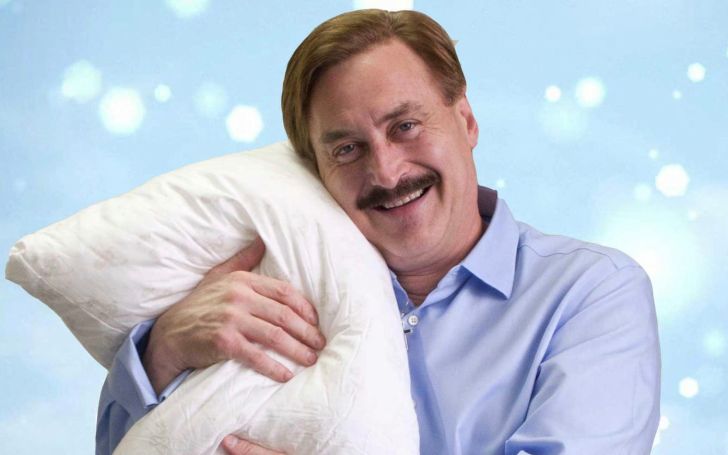 Michael James Lindell, aka Mike Lindell, is the founder and CEO of a multimillion-dollar company, My Pillow, Inc., which is a manufacturing company based in Chaska, Minnesota, United States. The multiple infomercials on My Pillow makes the company stand tall at selling over 41 million pillows as of 2020.
Besides that, the entrepreneur's been in the public limelight for his bromance with President Donald Trump and his newfound interest in politics as he was seen giving a public speech at the White House. Now that the businessman's left the media stirring with his newfound public image, we skirt to the topic of how much is the American pillow guy really worth. But first, let's get to know some basics on Mike Lindell.
The Story of Mike Lindell From Drug Addict To A Millionaire
The self-made entrepreneur was born on June 28, 1961, in Mankato, Minnesota. However, he was raised in Chaska and Carver, Minnesota. Before operating a multimillion company, Mike launched a series of small businesses like carpet cleaning, lunch wagons, a couple of bars, and restaurants in Minnesota.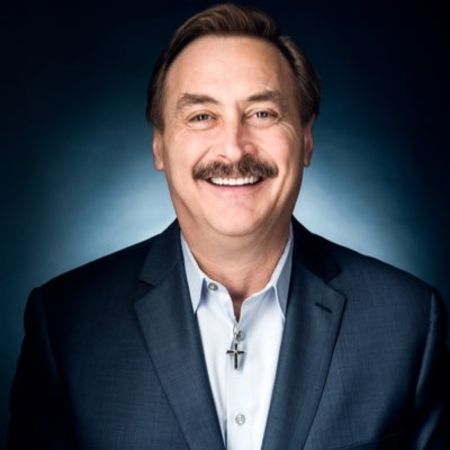 Mike Lindell used to deal with substance abuse like cocaine, and crack, however, he came out clean in 2009.
Photo Source: Twitter
His business didn't come easy as he faced problems of addiction to cocaine, crack, and alcohol. It was a tough time as Lindell faced foreclosure of his house and a divorce from his wife. The bad times weren't there for long as he turned addiction into something admirable by not giving up and starting MyPillow in 2004.
The Surge of MyPillow
Mike claims that a divine inspiration by god planted the idea of MyPillow in his dreams. On an interview with CBS News, the businessman got candid mentioning how the logo came first, and then Lindell got the idea of creating his business.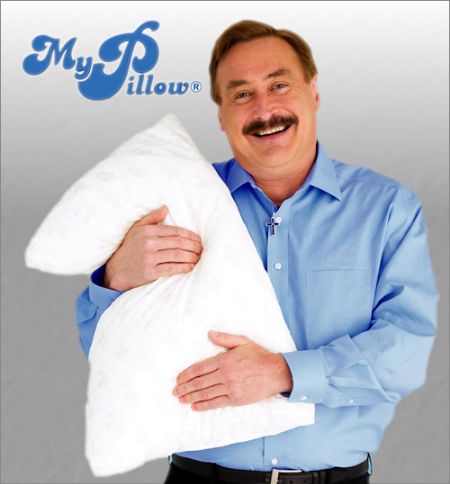 My Pillow offers a series of products like mattresses, mattress covers, mattress toppers, Giza Cotton sheets, and animal beds.
Photo Source: Kevin Cramer
The company was established in 2004, and Lindell is the inventor and patent owner of the pillow's open-cell, poly-foam design. The first pillow by the company was sold at a mall kiosk after that it was passed on to trade shows, state fairs, and other malls.
You May Also Like: Elizabeth Holmes Net Worth - Find Out What Happened to Her Fortune
The infomercials that doubled the sales rate was done in 2011. It cost $500,000 for a thirty-minute show, which was played 200 times a day. As of now, Mike aims to produce a massive number of 85,000 pillows a day after launching a new factory outlet.
Net Worth of Mike Lindell
One would question how a person can make that big cash from selling a pillow? But the numbers would be a dead giveaway of the fact. Our pillow maker here has collected a staggering net worth of $300 million as of 2020.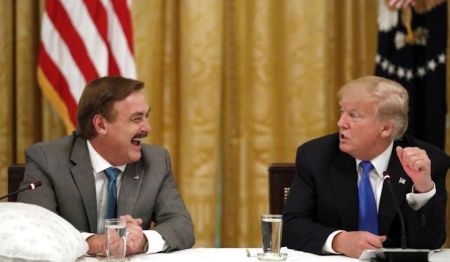 President Donald Trump also claims to use MyPillow for his sleep.
Photo Source: Washington Times
The genius businessman did get come to his glory days from scratch, after all. He claimed to hike from five employees to 500 by the end of 2011. One of the backbones of the success of MyPillows would be the infomercials, and it would have to as Lindell allegedly spent $100 million on them. Since then, the sales rocketed drastically from $100,000 to close $300 million.
Also See: Gregory Jbara Weight Loss Story - Get All the Details
Hope you enjoyed the article. Follow Glamour Fame for more of these content.
-->