What is Mike Lindell Net Worth in 2021? Here's the Detail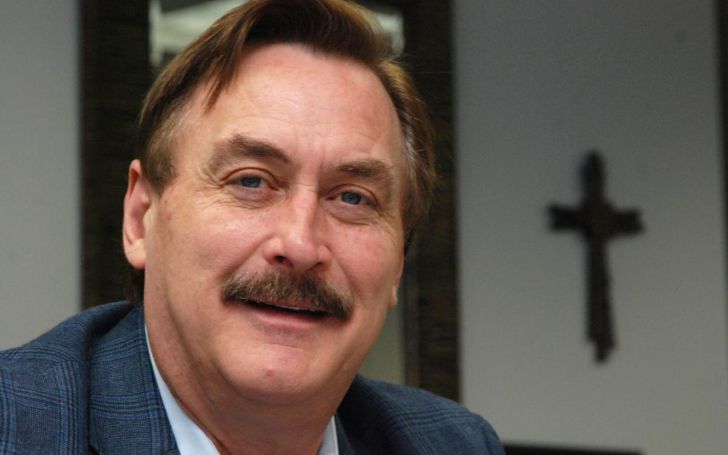 Find all the net worth, salary details of American business, and founder of 'My Pillow Inc,' Mike Lindell.
For the longest of time, we've recognized Mike Lindell as the 'My Pillow Guy.' He's one of the successful businessmen who's built their career from scratch after suffering from a problematic past.
The American entrepreneur started his company back in 2009 and ended up becoming a commercially successful brand all over the country. To date, the company has sold over 41 million pillows, mostly due to their heavy infomercials on the television.
Besides Lindell's thriving business, he's known all over the media for a different matter altogether, and that is his interest in politics, or should we say, Donald Trump in particular. Recently he stirred the media after taking part in the unfounded election fraud claims of the ex-president.
Today we have all the complete details on the entrepreneur, how he started his company, and his current net worth.
What is CEO of My Pillow Mike Lindell's net worth?
Before garnering such a massive success through his pillow company, Mike Lindell tried his hand at different small businesses like carpet cleaning, lunch wagons, a couple of bars, and restaurants in Minnesota.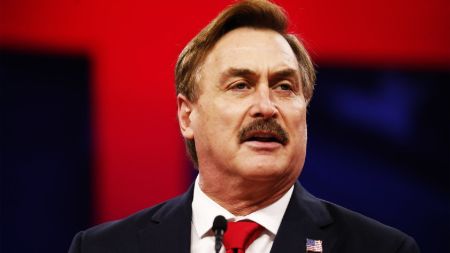 Mike Lindell enjoys his net worth of $50 million.
Photo Source: The Daily Beast
The 59-year-old started his company with mere five employees, which have now scaled to over 1500 as of 2021. He's successfully made a staggering net worth profile of $50 million for himself from all of this.
You may also like: What is Jim Cramer's Net Worth in 2021? Here's the Complete Breakdown!
One of the backbones of the success of MyPillows would be the infomercials, and it would have to as Lindell allegedly spent $100 million on them. Since then, the sales rocketed drastically from $100,000 to close to $300 million.
The Success of MyPillow
Different people have different sets of motivations to start a company. But Mike Lindell's version definitely takes the cake. The businessman claims that a divine inspiration from God planted the idea of MyPillow in his dreams.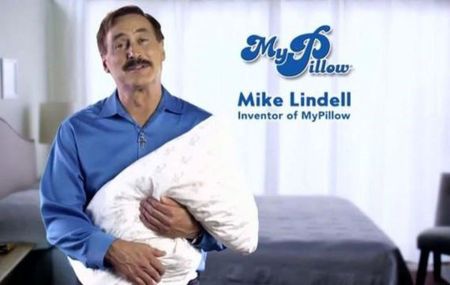 Mike Lindell got his business inspiration from his dreams.
Photo Source: The Hamilton Spectator
In a candid interview with CBS News, Lindell got candid, mentioning how the logo came first, and then he got the idea of creating his business. After that, the company was established in 2004 and was sold at a mall kiosk and sold in trade shows, state fairs, and malls.
Mike Lindell Political Involvement With Donald Trump
Mike Lindell's involvement in politics started back in 2016 when he met with then-Republican presidential candidate Donald Trump. He instantly became an avid supporter of the politician calling him "the most amazing president this country has ever seen in history." in the 2016 election.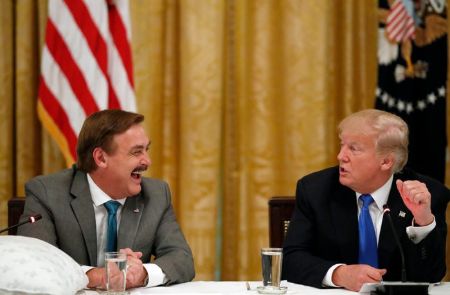 Mike Lindell has close relationship with former president Donald Trump.
Photo Source: Business Insider
In 2020, Lindell's company refocused on face mask production at the time of the Trump administration and also heavily promoted the plant extract oleandrin as a cure for coronavirus. Following Trump's loss in the 2020 election, he also sponsored the attempts to overturn the election.
See: Timothy Olyphant Net Worth- All Details on His Earnings From Movies And TV Shows!
For more news and updates about your favorite stars, please stay connected with us at Glamour Fame.
-->