Morgan Fairchild's Plastic Surgery: All Details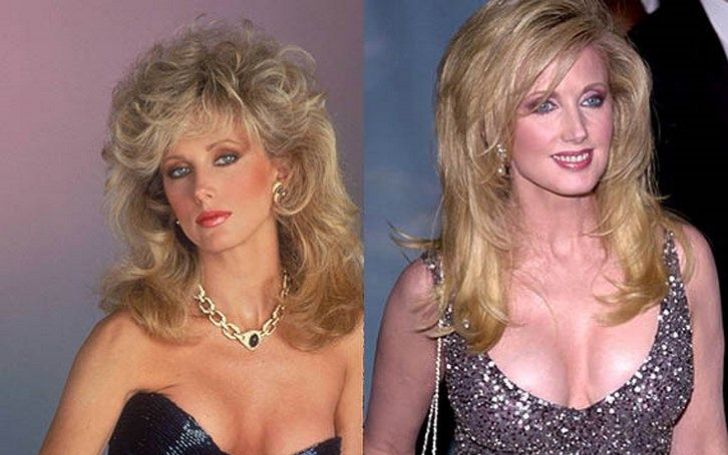 Has Morgan Fairchild gone under the knife? Get the detailed facts here!
Morgan Fairchild, a prominent American actress, who started her career as a body double for another actress in 1967, successfully made herself the most sought actress in Hollywood in the early 1970s.
A sex symbol by the early 1980s, Fairchild owes that title to her portrayal of similar roles, which was always a sexy vixen in most of the films. Morgan's perfect face ratio and her curvy body were something of a debate topic in the past.
Her beauty slightly scathed by the piling years, Fairchild nonetheless shines brighter still in her 70s. But is her perfect features and the chiseled jawline all-natural or has she went under the knife to achieve that perfection? Continue reading to find out.
Morgan Fairchild's Alleged Plastic Surgery!
Born Patsy Ann McClenny on February 3, 1950, to Martha Jane and Edward McClenny, her stunning beauty was indeed her parent's genes but some acclaimed plastic surgeon observed that the Friends' alum has had some features redone as she started to grow old.
Morgan Fairchild may have gotten facelifts and filler in her cheeks and lips as per leading plastic surgeons.
Photo source: Pinterest
Wanting to look your best and the desire for an ageless beauty is common but the real tragedy is when humans wreck their precious bodies to achieve such toxic beauty standards.
The tragedy hasn't seemed to strike Morgan yet. Dr. Anthony Youn, a plastic surgeon, and expert opines that Morgan may have gotten a facelift and too many fillers in her cheeks and lips.
Don't Miss: Afshan Azad - The Harry Potter Actress Is Pregnant!
Dr. Youn says that Morgan's cosmetic surgeries are subtle and natural-looking for now and hopefully she will stop with her cosmetic surgery compulsion before she turns all plastic. Although, Morgan herself has never admitted to her cosmetic surgery given how common it is these days.
But her fans were really disappointed when the whole speculations along with her before and after pictures broke out. They criticized the actress for following the shallow tradition of plastic surgery and conveying a wrong message to her fans.
Morgan Fairchild's Unceasing Career!
The 90s soap opera queen had taken on her Hollywood venture during her high school days. She was a body double for Faye Dunaway for the film "Bonnie and Clyde".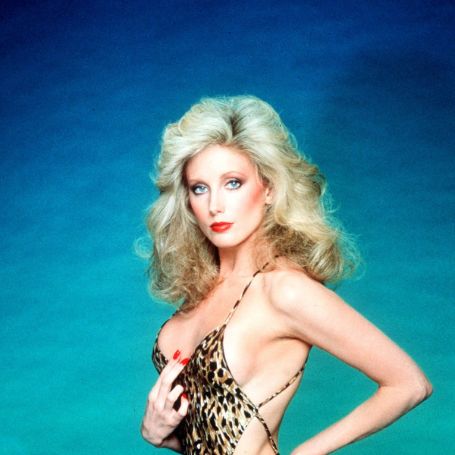 Morgan Fairchild's first gig was an uncredited role in the film Bonnie and Clyde.
Photo Source: Daily Star
Her first credited on-screen role was in the daytime soap opera "Search for Tomorrow", but it was not until her role on the NBC series "Flamingo Road" and another soap opera "Falcon Crest" when she started to garner her long-delayed recognition.
Since her career took off in the 80s, Morgan has at least worked in 27 films, not to mention her roles in a good number of soap operas and sitcoms.
Check Out: What is Remy Ma's Net Worth in 2021? Find All the Details Here
71 years old now, she is still enthusiastic and diligent for her craft. Her most recent works include "Mr. Perfect Romance", "A day before Christmas eve".
Morgan Fairchild Today!
The actress, long-divorced and currently dating Mark Seiler, is keeping up with the evolving world, which is why she is still relevant to date. With over 40k followers on Twitter, Morgan doesn't shy away from giving a piece of her mind on avoided topics like war and politics.
Morgan Fairchild is dating her long-boyfriend Mark Seiler and also working on a project.
Photo Source: Closer Weakly
Morgan Fairchild, in her interview with Closer in 2020 got candid about her new role in the ongoing show Mélange, talking about her character. She couldn't sound happier and excited about her new project.
Recommended: Is Holly Sonders Married? Find Out the Details of His Relationship Here
For more information and new son your favorite stars, stay connected to Glamourfame.
-->