NASA Responds to Tom Cruise's Space Movie
Published Wed May 06 2020 By Eden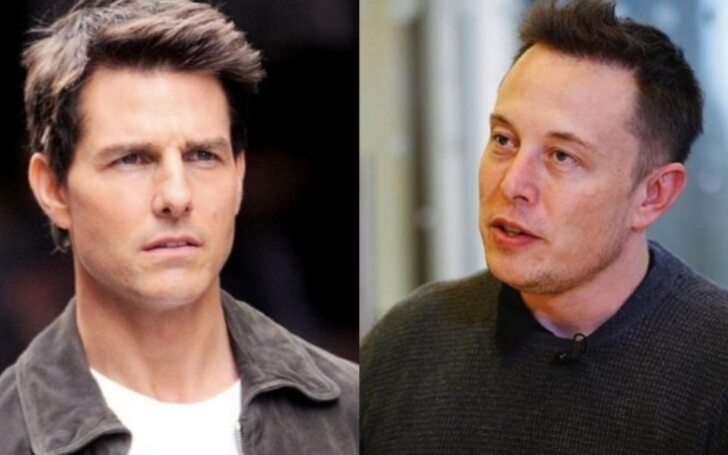 Here's what NASA had to say about Tom Cruise's space movie.
Tom Cruise is about to head to space. For real. For the first time in the movie history, a film taking place among the stars would be filmed there at NASA's International Space Station. The Mission: Impossible actor is teaming up with Elon Musk and SpaceX to create an epic action-adventure movie.
The administrator of NASA, Jim Bridenstine, took to Twitter to respond to the announcement.
As NASA Administrator Jim Bridenstine points out, the space exploration agency is pumped for the forthcoming collaboration between Tom Cruise and Elon Musk's SpaceX.
On Twitter, NASA spokesperson said how crucial it is for the research of the Space Station to be recognized in order to encourage a new generation of people in their STEM fields that NASA is investing its ideas in. Keeping this in mind, don't count on Tom Cruise's project to be hard-R stuff.
It was revealed on Monday Tom Cruise and Elon Musk are in the early stages of the production of a movie to be filmed in outer space. Even if it may seem tangible for Ethan Hunt to step out of Earth on another Mission: Impossible, the project will stand apart from the series.
You Might Like: Top Gun: Maverick Release Date Pushed to December Amid the COVID-19 Pandemic
Cruise is also expected to appear on two more Mission: Impossible films first.
The 'Top Gun' actor is well known for pulling off breathtaking stunts on-screen in the past, including the HALO leap he made for the 2018 Mission: Impossible – Fallout or flying planes for his forthcoming return to Maverick.
Watch: Tom Cruise To Shoot A Movie In Space With Elon Musk
At this point, we don't know much about the agreement between Tom Cruise, SpaceX and NASA to conclude on what's going to happen in Hollywood's first outer space film.
This initiative will encourage the star to continue to expand the boundaries of action on the large screen and enable viewers to spend a long time in the real International Space Station for a movie.
Visit Glamour Fame for more interesting news of your favorite movies.
-->