What is Nasser Al-Khelaifi's Net Worth in 2021? Learn About His Earnings and Salary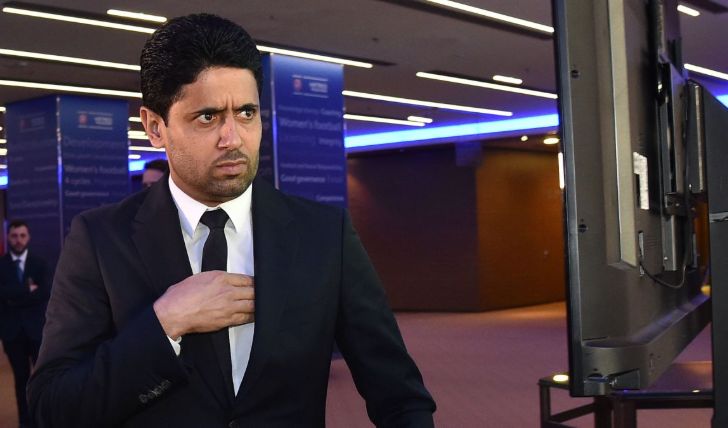 Inside Nasser Al-Khelaifi's Astonishing Net Worth: He is a Billionaire!
Nasser bin Ghanim Al-Khelaifi, perhaps best known as a member of the organizing committee for the FIFA Club World Cup and as the recently elected chairman of the European Club Association. The high-profile executive derives much of his fortune working as a chief of beIn Media Group, Qatar Sports Investments, and as the president of the football club Paris Saint-German.
Al-Khelaifi was born on 12 November 1973 in Doha, Qatar. He laid the foundation of his empire as a tennis player. After Sultan Khalfan, Al-Khelaifi was the second most successful member of the Qatar Davis Cup team. Despite acquiring notable fame in his playing career, Al-Khelaifi extended his career to business in 2011. The Qatari businessman now boasts a staggering figure.
Nasser Al-Khelaifi's Colossal Net Worth in 2021!
Nasser is counted amongst the world's richest football club owners. As of 2021, Al-Khelaifi has an estimated net worth of a whopping $8 billion. In 2020, he was named the most powerful man in French football. Nasser's staggering fortune doesn't come as shocking given his extensive list of really successful businnesses.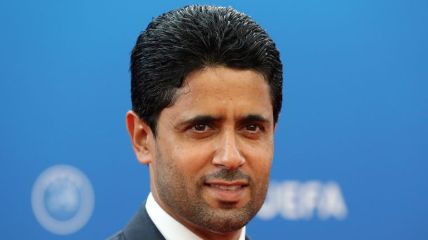 Al-Khelaifi has an estimated net worth of $8 billion.
Photo source: Sky Sports
Being the president of PSG, Qatar Tennis Federation, and the vice president of the Asian Tennis Federation for West Asia has endowed him with a coveted place in the sports world. While Al-Khelaifi obtains a bulky figure from his multiple titles, the earnings from his myriad of business endeavors may be contributing the larger proportion.
Don't Miss: What Tommy Dorfman's Net Worth? Learn About Her Salary and Earnings.
The billionaire's contributions were instrumental in forming beIN Media; the group later spun off to create 22 channels. In 2016, Al-Khelafi reached for cinema as well. He purchased the famed Hollywood studio Miramax and immediately became the owner of some of the famous works.
Nasser started his career as a tennis player.
Photo Source: Lala Sport
Nasser has kept details of his fortune away from the prying eyes, but his climb to the top is a well-known story amongst his admirers. Nasser was born to a pearl fisherman; he graduated from Qatar University with a degree in economics. The self-made man also has a post-graduate degree from the University of Piraeus.
Al-Khelaifi Acquitted in Swiss Corruption Case!
In 2017, the PSG president's business tactics sparked suspicions; the Swiss Court started an investigation against Al-Khelaifi, and so began the prolonged legal unfolding between the two parties. In 2019, Nasser was indicted for active bribery. In 2020, the Swiss prosecutors alleged Al-Khelaifi incited Jerome Valcke to commit criminal mismanagement.
The Qatari executive no longer faces any accusations.
Photo Source: The Guardian
The prosecution had cited that the PSG president had promised to buy a villa worth $6.06 million. The paper further adds, Nasser gave its exclusive use to Valcke, who promised Nasser bids for the TV rights in North America and the Middle East for the year 2026 and 2030 world cup. The Qatari football executive no longer faces the accusations.
Check Out: What His Val Kilmer's Net Worth? Learn About His Salary and Earnings.
The charges against him were dropped in late 2020. Nasser cites the three-year-long investigation against him as a baseless campaign. In his statement, he says, "I have finally, fully cleared my name," further adds, "I can now devote my energy to my various roles, which are all focused on building a positive future for sports.
For more information and news on your favorite stars, stay connected to Glamour Fame.
-->