Natalie Guercio's Online Success: How She Became an Internet Sensation?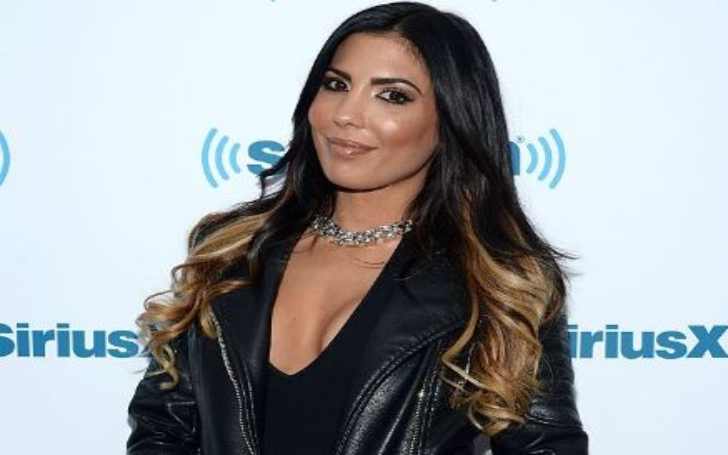 Natalie Guercio is a multifaceted American television personality, best known for her appearance on the reality TV series "Mob Wives." Born on December 22, 1982, in Philadelphia, Pennsylvania, Guercio quickly became a captivating figure on the show due to her outspoken nature and connections to the mob world.
Her association with the Philadelphia Mafia brought a unique dynamic to the program, as viewers witnessed her navigating the challenges of being part of a notorious criminal family. Beyond her reality TV stardom, Guercio has dabbled in entrepreneurship and has ventured into the beauty industry, showcasing her resilience and entrepreneurial spirit. Her journey through the rough and complex world of "Mob Wives" has left an indelible mark on reality television.
Who is Natalie Guercio's Boyfriend?
Natalie Guercio has never been married or engaged in her life. She considers London Renee to be her boyfriend and a potential future husband. They first met in 2008 at a Trump Plaza Beach Bar in Atlantic City, and they have been in a relationship ever since, totaling more than fifteen years together.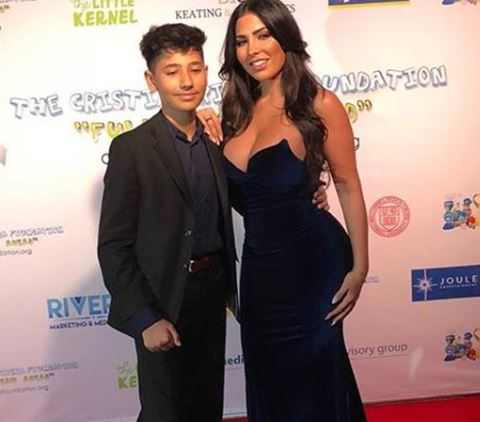 Natalie is a Capricorn, while London is a Libra. You can find London Renee on Instagram as "london_uk-Rene" with 14.1k followers. Natalie has not publicly mentioned any previous romantic relationships before London Renee. However, there is a current question about who the real father of Nunzio Gianni is.
Mother of One Child, Son Nunzio Gianni
Natalie is a proud mother to her son, Nunzio Gianni, who was born on March 6, 2004. Nunzio is currently eighteen years old and attends a local high school in the United States.
Natalie and her son share a close bond, often spending quality time together. They enjoy activities like swimming, attending parties, and going on vacations, cherishing their mother-son relationship.
Natalie Guercio in Mob Wives
In December 2014, during a Mob Wives premiere party in Brooklyn, a violent altercation erupted involving more than ten people, including Natalie Guercio's boyfriend, London Renee. The dispute led to Renee being slashed in the face, arm, and stomach, requiring over 250 stitches.
Guercio shared a photo of Renee's bandaged face on Instagram. Earlier in 2013, Guercio faced controversy when she was photographed kissing another man, not London Renee, at a nightclub, as reported by RadarOnline.
These incidents added drama to Guercio's life, amplifying her presence in the reality TV world known for its tumultuous relationships and confrontations.
All Movies and TV Shows
Natalie Guercio, a former freelance hairstylist and makeup artist, gained fame through her appearances on the reality TV series "Mob Wives" during seasons 4 and 5. The show chronicles the lives of women whose family members were linked to the Mafia.
Guercio expanded her career to include roles in movies and series such as "By Deception," "Clinton Road," "The Neighborhood," "Wasted Talent," and "Turkey's Done." She even ventured into music with the release of the song 'Delicious' in 2014 and featured in the music video 'Can't Say Love.'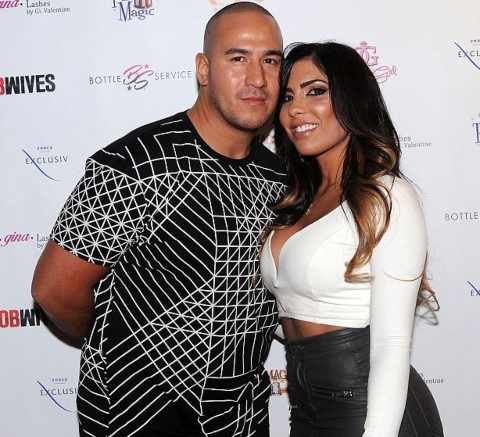 Guercio launched her own organic haircare line called 'Hair on Fleek' while actively promoting women's empowerment, particularly among millennials.
Her family has operated Carto Funeral Home since 1952, a notable establishment for mob-related funerals. In 2011, she started running the funeral home alongside her grandmother. Beyond her career, Guercio is a domestic abuse advocate, aiding women in leaving abusive relationships.
Natalie Guercio's Salary and Net Worth in 2023
Reality TV stars typically earn an average salary of around $60,000. However, Natalie Guercio has managed to increase her financial standing, with an estimated net worth of $500,000 as of 2023.
One of her revenue streams comes from her online cosmetics business, where she sells lipsticks and eyeshadow palettes priced between $18.00 and $55.00.
In addition to her cosmetics venture, Guercio dabbled in the music industry, releasing the song "Delicious" in 2014. The song garnered substantial attention, amassing a million views on YouTube.
It was a nod to her time on Mob Wives, referencing a comment she made about a man smelling delicious on the show. These various entrepreneurial endeavors have contributed to her growing net worth beyond the typical earnings of reality TV stars.
Funeral Home
The Guercio family has a long history of running Carto Funeral Home, a business established in 1952. Natalie Guercio took on the responsibility of managing her grandmother's business, Carto Funeral Home, located in Philadelphia, starting in 2011.
The funeral home has earned a notable reputation within the mob community, serving individuals like Michael Ciancaglini, Anthony Pungitore, and Frankie Baldino, further solidifying its presence in that particular social circle.
Natalie's involvement in managing this family-owned establishment adds an interesting dimension to her life, juxtaposing her reality TV persona with her ties to the funeral industry.
How Old is Natalie Guercio Now?
Natalie Elise Guercio is forty-one years old now. She was born on December 22, 1982, in Philadelphia, Pennsylvania, USA. She comes from a middle-class family, with parents named Nancy Carto and James L. Guercio.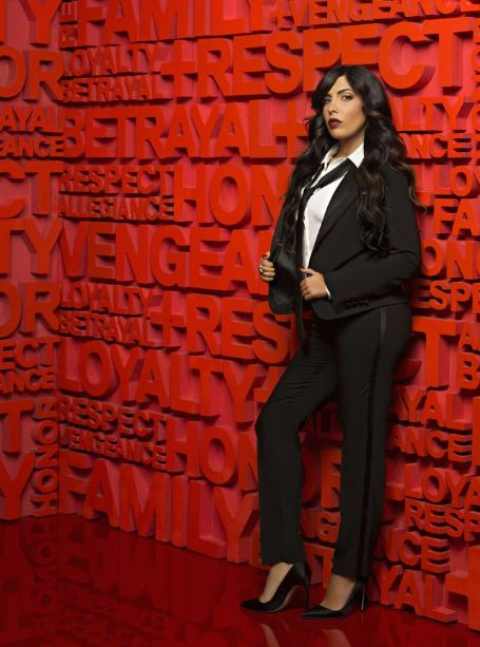 Natalie has a younger brother named Paul Guercio, who is known for his profession as an author. She proudly identifies herself as being of Italian descent, reflecting her cultural heritage.
Must See: Unraveling the Journey of Karen Gravano: Exploring the Story of Sammy Gravano's Daughter and her Rise as an Internet Sensation
Her Height
Natalie Guercio stands at a height of 5 feet 4 inches and maintains a decent weight. She is known for her dark brown hair and matching dark brown eyes, which contribute to her distinctive appearance.
Social Media Presence
Natalie Guercio boasts a substantial social media presence, with approximately 2.7K followers on Facebook, 270K followers on Instagram, and around 173.6K followers on Twitter.
Additionally, she operates her own online business website called "Hair on Fleek," contributing to her online entrepreneurial endeavors and expanding her reach to a broader audience.
Visit Glamour Fame For More Related Content
-->