Natasha Bassett, Ex-Girlfriend of Elon Musk- Get Interesting Facts About Her
Published Fri Jan 13 2023 By sujan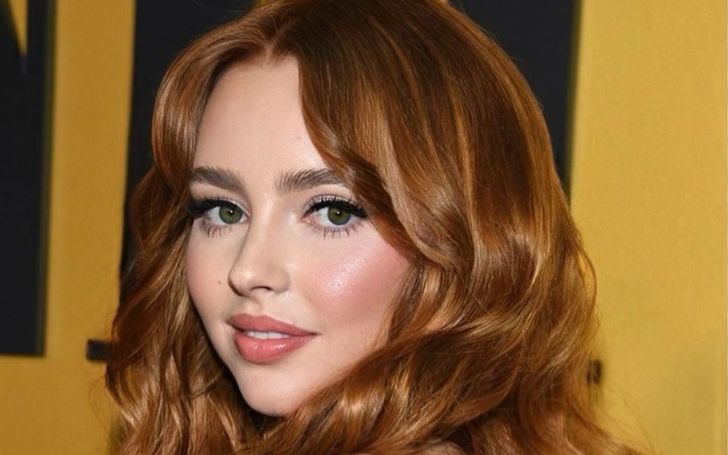 Know who Natasha Bassett is? And all the details regarding her and Natasha being connected to Elon Musk are here.
Natasha Bassett is an Australia-based actress, screenwriter, and director. She was born in 1994. The exact details regarding her birthday are yet to be revealed.
Natasha's birthplace is in Sydney, Australia. She was involved in acting during her teens. She chose acting while she was in high school. In her late teens, she moved to New York to build her career in filming.
Natasha Bassett Began Acting As a Child!
Natasha started acting at the beginning of her teenage, 13. Bassett held a focused mindset and her acting skills remain outstanding. Considering her exceptional acting ability, she was cast in the lead role of Romeo and Juliet.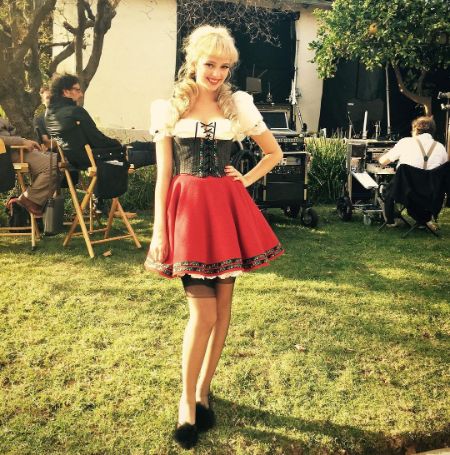 Natasha studied acting classes at the National Institute of Dramatic Arts. After that, she landed roles in many movies and Australian series. Bassett landed a lead role in the movie, Dungoona in 2009, which aired on MTV, an American cable channel.
The Aussie actress has also appeared in several series like Rake, Wild Boys, and Cops L.A.C., among others. While Natasha studied drama, she worked in an Australian comedy-drama film, Mental. Besides being an actress, she is also a screenwriter and a director. Over the years, the talented actress has written and directed some of her works.
Natasha Bassett Dated Elon Musk For A Short Period
Elon Musk has now moved on from his separation from singer Grimes. Elon Musk and Grimes share two kids, a son, and a daughter. After the split, Elon was seen with an Australian actress, Natasha Bassett.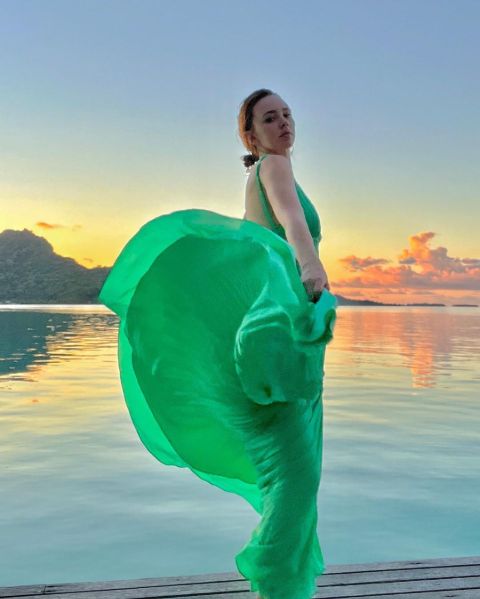 After Elon separated from singer Grimes, he is now in a relationship with an Australian actress, Bassett. Natasha and Elon have been in an on-and-off relationship. The rumor started after Natasha was seen leaving Elon's private jet.
You May Also Like to Know: Is Zedd Married? Who is his Wife? Learn His Relationship History Here
Natasha and Elon didn't say much regarding the rumors. The Aussie actress and Musk spent a couple of months as an item. Similarly, Bassett and her one-time flame started dating in February of 2022. However, things for the couple didn't work out, and Natasha remains single after splitting with the CEO of Twitter.
Natasha wanted to put all of her energy into her craft. As such, as an artist, Bassett wishes to pursue her career further before settling down.
Bassett Became the Centre of Attention in February 2022!
Natasha Bassett is a well-known Australian actress who has appeared in multiple high-profile films. Bassett got the world's attention in February 2022 when she was supposedly spotted departing Elon Musk's Gulfstream jet in Los Angeles.
The difference in Age Between Natasha Bassett and Elon Musk
As of 2023, Tesla Motors founder Elon Musk is in his early fifties, born on June 28, 1971. Natasha was born on October 21st, 1992, and is running in her early 30s. This means that Bassett, the supposed ex-girlfriend of Musk, was 21 years younger than him.
How did Elon Musk's ex-girlfriend Natasha Bassett Become Famous?
Natasha Bassett is famous for playing the role of Britney Spears in the biopic. As per the details available, she celebrates her birthday on 16 October every year. Her Zodiac sign is Libra.
The Aussie actress was born to her mom, Jenny Bassett. Although her mother's name is available to the public, her father's identity remains hidden. Similarly, the beautiful actress keeps her early life away from the media's reach.
Natasha is known for having an affair with the multi-billionaire Tesla company founder, Elon Musk. On her social media account, Instagram, Natasha has shared a picture of her smoking. Maybe she smokes or just holding it for the snaps. Over the years, Natasha hasn't married or engaged.
Natasha Bassett is a Part of Elvis's Biographical Musical Drama
The Elvis biopic became a major part point for Natasha Bassett. She played Elvis Presley's first love interest in the film Dixie Locke. Austin Butler, who plays Elvis Presley, and A-list actor Tom Hanks, who plays Colonel Tom Parker, accompany her on tour.
When the first trailer for director Baz Luhrmann's film was released on Thursday, February 17th, Natasha was eager to share it on her social media accounts. According to the description she added, Elvis premiered in theaters on June 24, 2022.
Natasha Bassett loves Hiking.
Natasha seems to be an experienced hiker based on her online presence. She has shared images of some of the most popular hiking destinations in the United States, like the Grand Canyon, on Instagram. She described the National Park as "a monument to the power of water" in the image's caption.
Observe and photograph the majestic condors as you walk along the steep canyon walls and hear the Colorado River roar. They're in the best position to see." She has a hiking-themed Instagram Story collection posted at the top of her profile.
Natasha Bassett is also a Social Worker.
Natasha also exploits her platform to advocate crucial topics such as global warming and animal rights. She recently recounted her journey to Australia's Currumbin Wildlife Sanctuary.
"I was incredibly delighted to receive an inside tour of the @currumbinwildlifehospital, one of the busiest wildlife hospitals in the world, yesterday." "Treat, rehabilitate, and release ailing, injured, and orphaned local animals," she added in the description.
Natasha is Skilled and Talented at her craft
Natasha Bassett can play whatever part she wants to. When she's in character, she's a force to be reckoned with, and the actress wants to show the world just how good she can be.
This isn't a significant setback, even though her current role in the Elvis book wasn't the one she had when she was known as Britney Spears. She will deploy all of her skills and talents to bring this figure to life and show the world the critical story that is being presented.
Natasha Bassett Lives a Private Life
Natasha Bassett refuses to reveal personal details about herself or her relationship with Elon Musk. Bassett's previous relationships have also been kept a secret. Besides her work-related content, Natasha rarely shares pictures of her personal life.
Don't miss: Is Luke Eisner Currently Dating? Who is his Girlfriend? All Details Here
When Natasha turned 19, she began taking steps toward making her dreams of the future a reality. As soon as she arrived in New York City from Sydney, she began working to see if she could realize her dreams. Bassett's only been here five years, yet she's already accomplished much in so short a period.
For more news and information related to your favorite celebrity, stay connected to Glamour Fame.
-->