NeNe Leakes Took To Twitter To Post A Cryptic Tweet And Fans Think It's About Gregg
Published Thu Jun 27 2019 By Andrew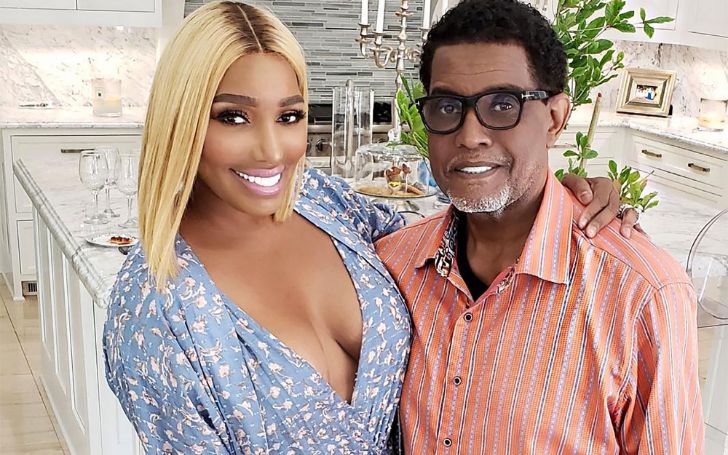 A cryptic tweet posted by NeNe Leakes gets fans thinking that it's about Gregg.
NeNe Leakes, 51, recently took to her Twitter account and she might have opened up about trouble in her marriage with Gregg Leakes, 63, through that undercover tweet.
The 'Real Housewives of Atlanta' star took it upon herself to ask her fans about their perspective on the situation that could point to cheating in a relationship. Although she didn't give off any names, it didn't take long for her to garner epic responses that suggested the instance pointed fingers to Gregg.
One follower addressed the issue with the inquiry"@greggleakes ?!?,", "Sounds like a story line to get you back to being relevant on RHOA and it sounds like another thing there putting it there to justify you leaving Greg… you've been doing that for quite awhile now,"
A third follower's response read,
"You need to have that deep conversation with Greg. Before you jump to conclusions. Communication is very important! But, actually listen to what he is saying don't read anything into your conversation. Pray before you talk to him. Ask GOD to intervene!"
One follower took a varied stand on things thinking NeNe's tweet referenced to her ongoing drama on RHOA with her co-star Porsha Williams and her situation with her ex-fiance Dennis McKinley.
'The Real Housewives of Beverly Hills' Star Lisa Vanderpump says Brother's Suicide was Unintentional >>>>
The follower wrote, "This is shade towards @Porsha4real guarantee and I will not even answer this messy crap. Really," Reportedly, Porsha and Dennis recently broke up and the situation is expected to have something to do with him allegedly cheating on her.
Given the fact that NeNe previously claimed that she was totally ready to divorce husband Gregg must be the major reason that the fans are in the belief that the cryptic tweet is about him.
-->