Never Miss The Brand New Beauty Products Launching in December
Published Wed Dec 12 2018 By Arina
Frosty and chilling cold winter December is here with us. Along with this, countless holidays parties are pampering us away from the healthy complexion.
The cold air makes the skin and hair messy and rough, but don't get worried because you will not be missing the brand new beauty products launching in December. It is the most worthy time of spending your bonus on these luxe brand new beauty products.
10. Rose Quartz Roller
The rose quartz roller is the skin care tool that gives a cooling, de-puffiness, and freshness to the skin. Benefits include healing and anti-aging with smooth and tightness of the skin if you make the integral beauty routine of five minutes.
9. 107 ONEOSEVENSet of 8 Snow Sheet Masks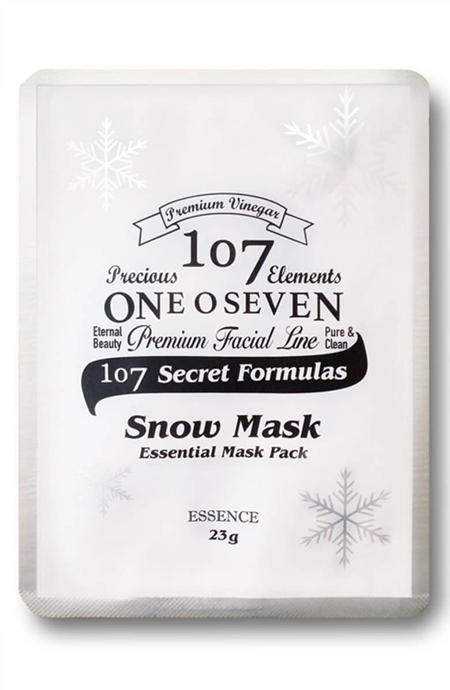 SOURCE: Nordstrom
A set of seven intensive brightening treatment sheet marks is suitable for all skin types. Each Snow Mask visibly brightens and smoothes skin, giving you a healthy-looking complexion.
You May Also Be Interested: 10 Best Gifts For the Wine-Lover in Your Life
8. Flamingo Shave Set
SOURCE: The Spot Lyte
This product was launched recently. This could be an important product if you routinely shave your skin. This smoothing razor, which lasts for three solid layers until you change the next one. The cushion shaving cream makes razor blade work better.
7. Chanel Huiles De Massage
Having the formula of smoothing, a nourishing and fortifying formula of this skincare product has to revitalize properties. You can have the benefits of luminous, moisturized, plumped and radiant skin.
6. By Terry Brightening CC Serum
The white rose stem cells formulation adds the natural glow and blurs the fine lines. The iconic coloration enhances the overall radiance.
5. Sigi Skin Kaleleanser Face Cleanser
SOURCE: Sigi Skin
The vegan face cleanser is formulated for gentle removable of makeup, dirt, and oils. Its unique feature jelly-like texture and Kale extracts help to detoxify and clean the pore. Moreover, the soy extracts will soothe and moisturize the skin.
Discover: Best Makeup Brands in The World
4. Laura Mercier Stardust Radiant Glow Palette
Being smooth, flat baked powder's each shade highlights the skin with light-reflecting pigments for a multidimensional, luminous highlights formula. It is a complement to all skin tones. The shades include Rose Gold Melange, Champagne Melange, Bronze Melange.
3. Nivea Crayon Lipstick
SOURCE: Nivea
You can get a perfect soft kissable lip with this long-lasting color effect. The intensive color and natural oils will give satin finish look and glides evenly. Including creamy texture and available in two shades of color/Coral Crush and Poppy Red.
You May Also Be Interested: Top 10 Gifts From Amazon That are Still Available
2. Sol de Janeiro Coco Cabana Cream
This can be the most amazing cream which transforms dry, dehydrated, irritated skin into its softest, bounciest, most luscious derma. The product is oil-in-water gel cream which is a blend of coconut and sugar, and scents deliciously with our mouthwatering Cheirosa '39 fragrance.
1. AQUIS Prime Hair Care System
AQUIS Prime is designed to improved hair health by preventing Hygral Fatigue which leads to damage and breakage of hair while the hair is wet. Maintaining the natural pH, frizz-free, bouncy, shiny, and long-lasting color of the hair by the application in four easy steps.
Glam yourself with the healthy style in this December by brand new products including lipstick, oil, cleaner and face mask and give healthy and brightening skin.
-->