New Documentary On The Real-Life House From The Conjuring Is Set To Be Made
Published Mon Jul 29 2019 By Andrew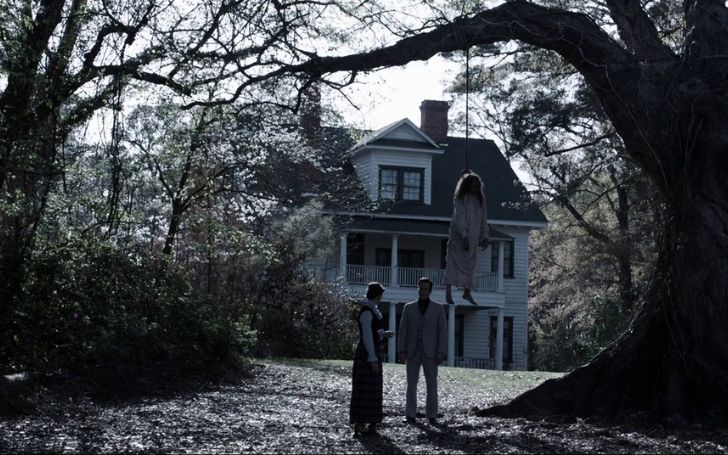 The Conjuring goes down in history as one of the most popular fixtures in horror genre of Hollywood, and now, the haunted house is becoming a paranormal landmark.
Without a doubt The Conjuring is the first thing that comes to your mind as you think about Horror movies. Folks, good news coming your way as there the house on the iconic movie is opening up to public.
A brand new shred of news has come to light suggesting that the building used for the shoot of The Conjuring is all set to become the subject of a two-hour special courtesy of 'Ghost Adventures'.
The episode that is bound to air on 31st October on ET hosted a note that went on to read,
A two-hour Halloween special, Ghost Adventures: Halloween 2019, takes the team to Rhode Island for an unforgettable lock-down inside the real-life home that inspired the iconic horror film, The Conjuring.
The note continued on to let the viewers in on the fact that the home's haunting was brought to the mainstream public by renowned paranormal investigators Ed and Lorraine Warren.
It further expressed,
The Rhode Island home is one of the most terrifying places in the world. Ghost Adventures crew is ready to confront the potentially dangerous consequences of investigating the infamous house.
Zak Bagans expresses the experience of exploring the house was a wondrous moment which rendered him "speechless". Moreover, he also maintained that it was a dream come true for him to investigate the house. As a matter of fact, he imagined doing it for years and he couldn't believe it's finally happening. Not to miss, to put it in his words the experience was "beyond legendary."
'The Conjuring' explored the real-life story of paranormal investigators Ed and Lorraine Warren.
Carolyn and Roger Perron along with their family unit move into a dilapidated Rhode Island farm house. Soon after they make their way in, strange stuff start happening around and nightmarish terror just escalates with every moment.
Oblivious to any solution to the matter, Carolyn dials in the noted paranormal investigators, Ed and Lorraine Warren, to come over and examine the house. What the Warrens discover is a whole area steeped in a satanic haunting that is now targeting the Perron family wherever they go.
Warner Bros. Developing 'The Trench' as a Spinoff Horror Movie to its Mega-Hit 'Aquaman' >>>>
And with the house recently announced opened to public and investigators by its new owners, it seems to be a major news for thrill enthusiasts and fans alike.
-->