Nicki Minaj's Plastic Surgery: Learn All the Details Here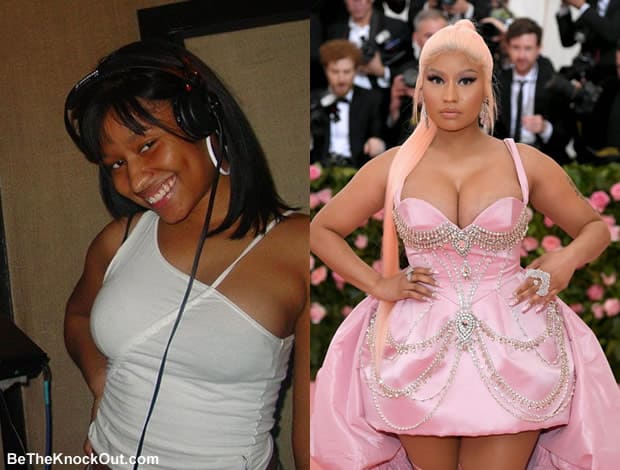 Everything you should know about Nicki Minaj's alleged plastic surgery: Find all the details here!
Nicki Minaj's humble background and her startling rise in Hollywood as the best female rapper is a familiar story everywhere around the world. She also goes by the title of the richest female rapper in the world.
It wouldn't be wrong to say that Nicki was the typical curvy body's trendsetter, the tiny waist and everything else out of proportion jiggly, a body that most of the singers and rappers seem to possess these days. Has Nicki ever went under the knife to accentuate her alias Barbie or is she all-natural? Continue reading to find out.
Nicki Minaj on Her Plastic Surgery Speculations!
Comparing Nicki's before and after-fame pictures, one can't help seeing a drastic transformation that only plastic surgery is capable of bringing.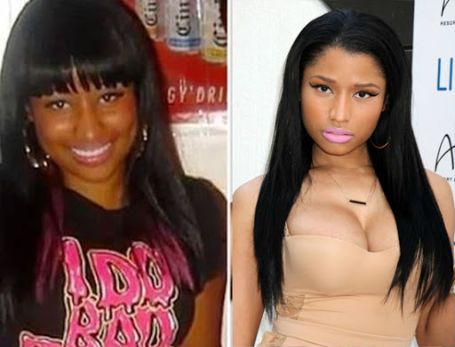 Nicki Minaj denies all the allegations and says she is an all-natural.
Photo Source: Pika Star
And so happened when the rappers old pictures surfaced and she was speculated of a number of cosmetic surgeries. But the "Super Bass" singer surprisingly denied all allegations and swore to be all-natural.
Recommended: Afshan Azad - The Harry Potter Actress Is Pregnant!
In her interview with E-Online, she credits her heavy makeup, flashy clothes, and colorful wigs of giving her the plastic look.
The rapper addressing the allegations says "They'll see contour and they'll think you had surgery on your nose. When people see my makeup they think of all types of crazy things that I'm doing to my skin, but it's makeup."
Nicki Minaj's Alleged Plastic Surgery!
Nicki spoke her truth and rested the case but people and plastic surgeons still insist on the allegations. They have come up with a whole list of facial and body fixtures that Nicki may have gotten.
Although Nicki has time and again refused to get any work done on her face, she has rarely spoken about her controversial humongous butt.
Nicki Minaj is suspected of a nose job, botox, and hips surgery.
Photo Source: Star Changes
Of all the extensive plastic surgery that Minaj is accused of, the first is a nose job, hip surgery, botox. People can't agree any less with these speculations.
The debate around Nicki's plastic look further stretched on Twitter when one anonymous Twitter account back in 2019 accused the rapper of getting cosmetic surgeries from her father.
An anonymous account on Twitter in the past confirmed the rumor on Nicki's possible plastic surgery.
Photo Source: Celeb Plastic Surgery
Since the rise of Nicki's counterparts like Cardi B, Meghan thee Stallion, and many more, the discussion around Nicki's looks has died down a little. The 38 years old has stopped entertaining assumptions for a while now.
Don't Miss: What is Remy Ma's Net Worth in 2021? Find All the Details Here
But she did give clap back on the speculation in one of her interviews, Nicki said; "I don't mind the questions, I don't mind the fascination, But I've said this before, it doesn't define me. So, I try my best not to focus my energy on it. Like, if you guys focus energy on and spend energy on it, I don't mind it."
For more information and news on your favorite stars, stay connected to Glamourfame.
-->