Nicolas Cage and Alex Wolff Teamed up for Pulse Films' New Truffle Hunter Movie 'Pig'
Published Tue Sep 24 2019 By Sea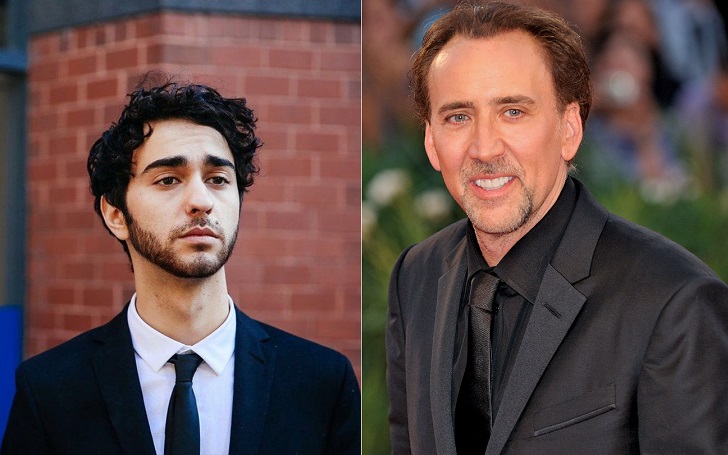 Nicolas Cage plays a truffle hunter in Michael Sarnoski's new feature film 'Pig' that will also feature Alex Wolff.
The production for Michael Sarnoski's new feature project, 'Pig' began on Monday, September 23, and Nicolas Cage takes the lead character, while 'Hereditary' actor Alex Wolff joined in the party.
The movie will follow Cage as the lead character, a truffle hunter living alone in the Oregonian wilderness. His beloved foraging pig is kidnapped, and he must travel to Portland in order to retrieve her. But he has to face his troublesome past in the region that he abandoned years ago.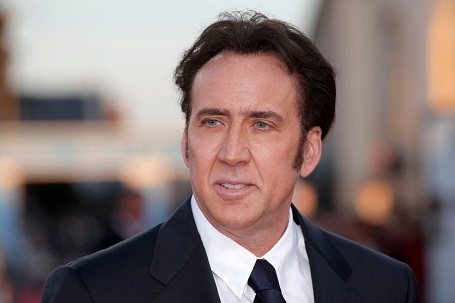 Nicolas Cage plays the lone ranger/truffle hunter in the upcoming movie 'Pig'.
Source: Lionel Cironneau, Associated Press
Sarnoski is writing the script which is reported to be based on a story he co-wrote with Vanessa Block. The two are producing the movie along with Cage, Dimitra Tsingou, Ben Giladi, Thomas Benski, David Carrico, Joseph Restaino, Steve Tisch, Dori Rath and Adam Paulsen.
Saturn Pictures (owned by Cage) along with Pulse Films, BlackBox Entertainment and Valparaiso Pictures are producing the movie in association with Escape Artists and Sweet Tomato Films. The majority of finance is handled by Len Blavatnik's AI Film while Escape Artists & Sweet Tomato Films are also handing their efforts onto it. The project's worldwide rights will be represented by Endeavor Content.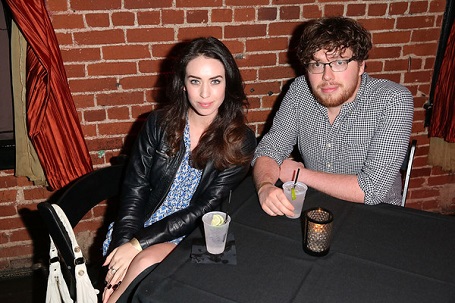 'Pig' is based off of Sarnoski and Block's co-written story.
Source: Joe Scarnici, Getty Images
The writer and director, Sarnoski, stated, "What began as a very personal project has transformed into a labor of love for so many talented people. I'm thrilled for us all to be bringing this strange world to life."
Block was also excited for the beginning of the project and believes it is the "creative alchemy of a phenomenal cast & crew" which is able to actualize the magic that is the telling of a pure human story. Those unique set of circumstances is the reason she is eager for 'Pig' to come out.
Benski, the producer and CEO of Pulse Films, believes Saronski has a unique way of envisioning his talent as a writer and a director. "Michael's vision for Pig is a true testament of his unique voice as a writer/director, and one that we can't wait to introduce to audiences across the world. Having such an incredible cast attached, led by Nicolas Cage and supported by Alex Wolff, speaks directly to the special nature of the story Michael and Vanessa have devised. At Pulse Films, our focus has always been to work with the best talent and bring forward the best stories, Pig represents precisely that. We are thrilled to be working with such great partners on this project."
The 55-year-old lead actor is represented by WME & Stride Management and just recently featured on Richard Stanley's sci-fi thriller 'Color Out of Space' and Jason Cabell's 'Running with the Devil'.
Watch; Just a Sneek Peek into 'Running with the Devil'
Meanwhile, Wolff is repped by CAA, Untitled & Definition-Entertainment. The award-winning musician/actor's most recent appearances were on 'Bad Education', 'Human Capital' and 'Castle on the Ground', all premiered at TIFF.
This project will be Sarnoski's first involvement in a movie or TV series since he hasn't worked since the 2015 documentary, 'The Testimony'.
Stay tuned for more articles on Movies & TV Shows on GlamourFame.
-->