What is Riko Shibata, Nicolas Cage Wife's Profession? Get All the Details on her Net Worth!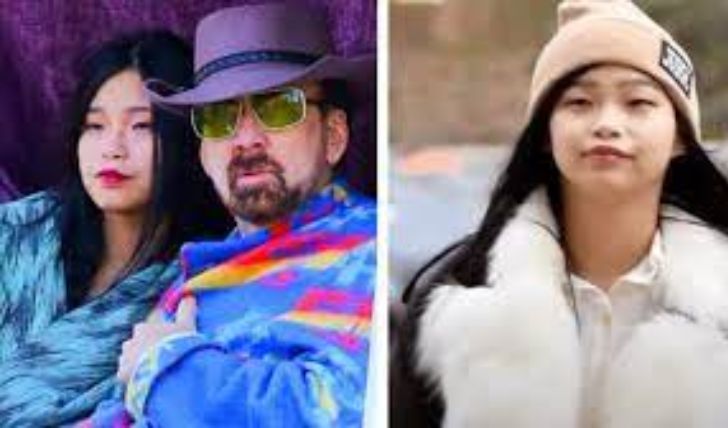 Who is Riko Shibata? Get the complete details of her net worth!
Riko Shibata is no celebrity, yet her name has been making rounds on the internet for quite a while now. Shibata, 26, is a native of Japan. She is the fifth wife of Oscar-winning actor Nicolas Cage, who has credits in movies like Leaving Las Vegas, Ghost Rider, National Treasure, and Adaptation.
Shibata's nuptials with Cage has raised many eyebrows, not only because she is over 30 years younger than the actor/filmmaker but also years younger than Nicolas's eldest son. But for Cage, this isn't the first time he has married someone half his age. Shibata was born on January 10, 1995, in Kyoto, Japan.
What is Riko Shibata's Net Worth?
Shibata met the Hollywood star a year ago in Shiga, Japan. They dated for over a year before finally tying the knots in February 2021. Riko's union with Cage has led many to perceive her as arm candy, and the scarce public information about the Japanese girl only propels the conjecture. Sources have cited Shibata's net worth to be $600k.
Shibata married the 'Face-Off' actor in February 2021.
Photo Source: Page Six
Shibata and her husband recently made a rare appearance on the red carpet; dressed in her traditional kimono, Riko looked delighted with her husband at the GQ Men of the year party in West Hollywood. Shibata's profession and her background story are kept under wrap as of now. Still, even if she is a homemaker of the Cage household, Shibata's life wouldn't be any less luxurious than other Hollywood wives.
Riko and Cage got engaged on a video call.
Source: Access
The National Treasure actor reveals the unconventional way he proposed to his now-wife. Appearing on his brother Marc Coppola's radio show earlier this year, Cage said he and Riko were separated because of the pandemic; hence, he sent Riko a black diamond ring via FedEx. The two got engaged on a video call. Nicolas shares he knew his relationship with Shibata would work out after learning that she keeps flying squirrels as pets.
Riko Shibata's Husband's Net Worth!
Riko's husband, Nicolas, is a multiple-award-winning actor and filmmaker. Starting his journey in Hollywood in 1981, Cage has since starred in at least 121 films and shows. As per Celebrity Net Worth, Nicolas has an estimated net worth of $25 million in 2021.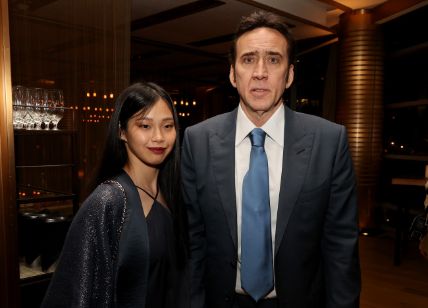 Cage once had an estimated net worth of $150 million.
Photo Source: Cheat Sheet
The figure doesn't do justice to Cage's decades-long contribution to performing arts, but if it's any consolation for Cage's fans, the actor himself is responsible for dwindling his hard-earned fortune. Cage once had an estimated net worth of $150 million.
CNBC lists Cage's most absurd and seemingly unnecessary purchases that depleted his bank balance, including a $25 million waterfront home in Newport Beach, California. The Oscar winner once owned 15 residences. Nicolas last starred in the 2021 film Pig; the film received positive reviews but grossed only $3.6 million at the box office.
For more information and news on your favorite star, stay connected to Glamour Fame.
-->