Nicole Murphy Sets The Record Straight On Her Relationship With Training Day Director Antoine Fuqua
Published Thu Jul 25 2019 By Travis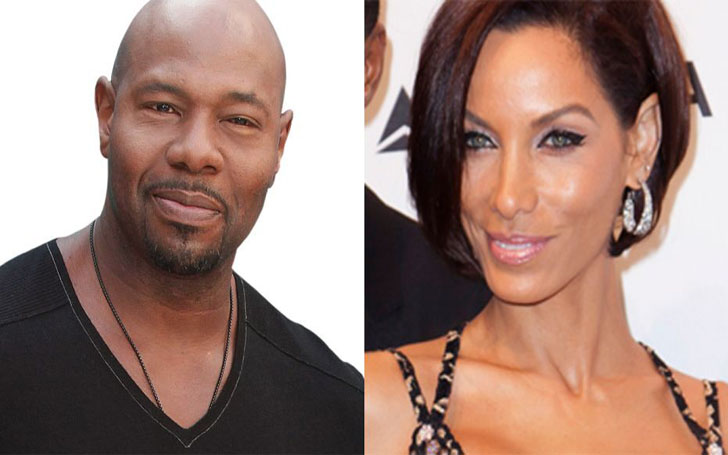 Nicole Murphy and Antoine Fuqua were seen smooching by the pool side.
It is never a nice thing to kiss a married man, well, that is what Nicole Murphy did in Italy. Antoine Fuqua and Nicole Murphy were vacationing together in Italy when they were spotted kissing each other near poolside, multiple times.
The two met in Italy, and after a few days together they were spotted kissing and photographed in the act, two times. Antoine is married to Lela Rochon since 1999 and shares two kids, Asia 16 and Brando 15 with the actress. So, you see where the complication is coming from, Antoine is a married man, and he is vacationing with a model in Italy.
Nicole came out with an apology after the photos of the incident surfaced. She said;
Antoine and I are friends. We ran into each other while we both were in Europe. Without going into the entire situation, I want to apologize to my family, and to Lela and the Fuqua family for what transpired. It was not my intention to be in this situation. I do not condone women kissing or interacting in any way [sic] inappropriately with a married man. I too was once married, and I would never intentionally undermine another woman, despite what has been written.
The problem with all this is she was under the impression that Antoine was divorced. According to a source close to Nicole, she thought the award-winning director was divorced from his wife, which is why they were both cozying up to each other. Whether Antoine told her he was not happy with his marriage is not known yet, and all attempts to contact the famed director were unsuccessful.
In the photo, Antoine is wearing a towel around his waist, and Nicole is wearing a bikini while both are holding a coffee cup and sharing a kiss. Another picture shows her stretching her neck to reach Antoine and sitting on a poolside table.
Antoine and his wife were last seen together publicly back in February and according to a source talking to People, Antoine and Rochon "were both together a few weeks ago at their son's basketball game and looked like a happily married couple. She was wearing her ring, and they seemed perfectly happy."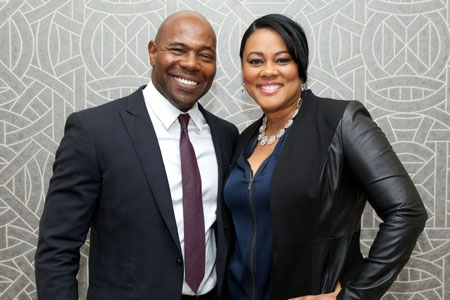 After the images of the infidelity by Fuqua broke, Rochon deleted both her Instagram and Twitter accounts. Antoine and Rochon don't seem to be happily married now as we are possibly getting up to a possible showdown between the maybe soon to be former couples.
Nicole, who was recently in a relationship with NFL Hall of Famer Michael Strahan, was married to Eddie Murphy from 1993 to 2006 and the former couple had five children together.
Also Read: Scarlett Johansson Brought Some Bling To Comic-Con Showing Off Her Engagement Ring!
Nicole made a statement stemming from the incident, Antoine is radio silent, and Rochon deleted all her social media accounts which means we will have to wait a couple of weeks to get clarification from Antoine as to why he did what he did and if he misled Nicole into thinking that he was divorced.
-->