Who is Nicole O'Brien Dating Currently? Complete Details Here
Published Tue Jan 11 2022 By Manvi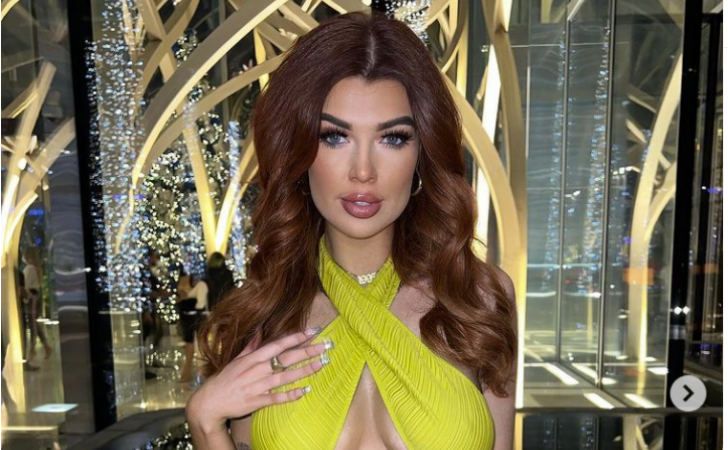 What is Nicole O'Brien Relationship Status? All Details Here:
With the recent hype of the reality TV shows, Too Hot To Handle, a Netflix show, is also loved by many audiences. Many contestants were appreciated for their performance in this show, including Nicole O'Brien.
Nicole O'Brien, also known as Nicole, was born on 8th October 1996 in County Cork, Munster, Ireland. The aspiring celebrity who currently resides in the UK was born to parents Mary O'Brien and Nathan O'Brien.
With the amount of fame gained by being part of a dating reality show, the entertainer has an interesting romantic life. Continue reading to know about Nicole O'Brien's dating life. Is she in a relationship?
Is Nicole O'Brien in a Relationship?
The famous contestant of Too Hot To Handle's first season Nicole O'Brien received a good amount of fame after her appearance in the show. The show mentioned above gave Nicole more than just fame; the model met her ex-boyfriend in the same show.
Nicole O'Brien enjoying her time in Dubai.
Photo Source: Instagram.
Nicole O'Brien was in a relationship with her co-star Bryce Hirschberg. The couple dated shortly after the end of the reality show. But sadly, the shipped couple broke up. Please continue reading for the follow-up on their relationship.
Also See: Is Jenna Ortega Dating as of 2021? Learn About Her Relationship Status!
The entertainer who rejected the offer of "Love Island" to pursue her Degree in Marketing is enjoying the single life as of 2022. The sizzling model relishes her time vacationing in exotic places and posting pictures on her social media handles.
More Info on the Relationship of Nicole O'Brien with Bryce Hirschberg!
The beautiful couple Nicole O'Brien and Bryce Hirschberg initially laid low but publicly announced in April. Rumor has it that the shipped couple were seen together in Mexico shortly after the show ended.
Nicole O'Brien was in a relationship with Bryce Hirschberg.
Photo Source: usmagazine.
The brand ambassador for Platinum hair extensions, who initially affirmed, "He wasn't my cuppa tea at the start. But getting to know him more and more, we formed a proper bond and connection," was in a long distanced relationship with her partner Bryce.
Nicole O'Brien is a fashionista and a baseball enthusiast.
Photo Source: Instagram
Due to lockdown and different border restrictions, they could not meet each other. The duo tried the best they could to save their relationship, but luck wasn't on their side.
Recommended: Is Paige Bueckers in a Relationship? Who is She Dating Currently?
The couple called it quits shortly after announcing their relationship public. According to sources, Bryce stated, "Nicole is so lovely and if under less unusual circumstances I'm sure that we could've had an amazing relationship! I wish her the best because she deserves it. "
The Irish descent also dated "Love Island" contestants, Theo Cambell and Cormac Murphy. Both her relationships lasted for a few months before it ended due to several reasons.
Visit Glamour Fame, To get more information on your favorite celebrities' lifestyle, relationships, and many more.
-->