Noah Syndergaard Relationship with Girlfriend Alexandra Cooper
Published Tue Dec 03 2019 By Travis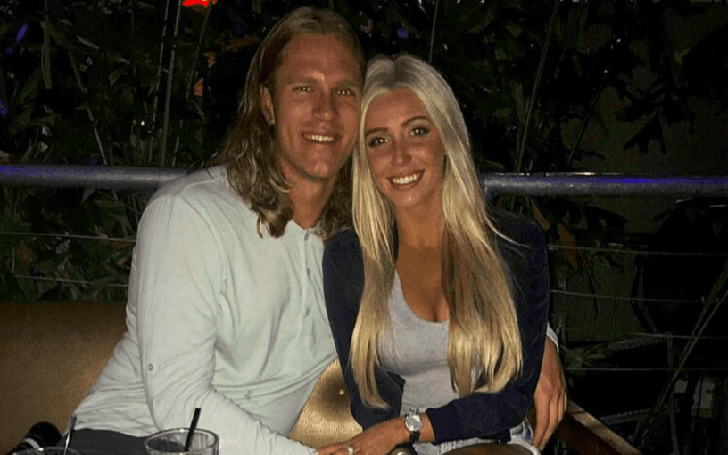 Noah Syndergaard is the pitcher for the New York Mets baseball team, and he's been in the team since 2015 when he was traded by the Toronto Blue Jays. He made his debut for the team on 12 May 2015, and ever since then, he's got an above .500 win-loss ratio.
But the reason most fans know the player is not for his shutout games at the mound or home run hitting antics at the plate. Noah is famous for his antics before the game even starts; he gets into battles with 'Mr. Met,' shows up in 'Game of Thrones,' and even appeared in the Top 25 list of the adult film industry.
Source: Instagram
There are more than enough antics to keep audiences busy and hooked on his social media feeds. But he is also known for his relationship with the beautiful lady Alexandra Cooper. The two are probably not together anymore, but they were an amazing couple while they were together.
Alexandra Cooper and Noah Syndergaard were in a Relationship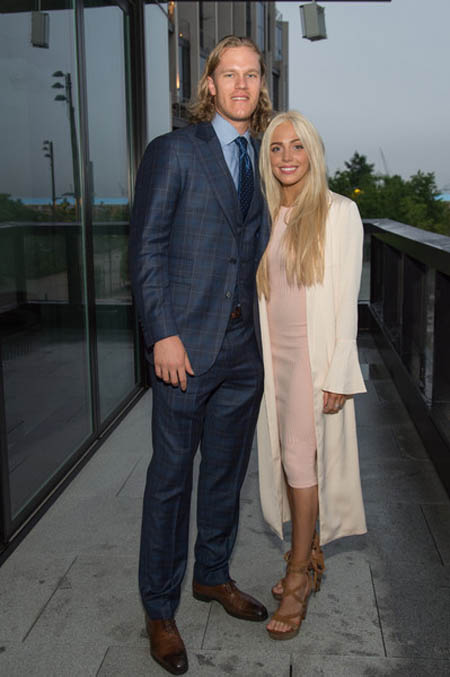 Source: Instagram
Noah, who boasts an impressive net worth of over $10 million, was just making a name for himself in early 2016 when he hooked up with the Instagram celebrity Alexandra Cooper. The two were seen together in multiple different locations, and then the couple confirmed they were dating.
The Instagram celebrity was born on 21 August 1994, and she was also an athlete before she decided to take her talents to the image sharing site. She was also the co-captain of her University in Boston, and soon she became a sports intern for Whdh Channel 7.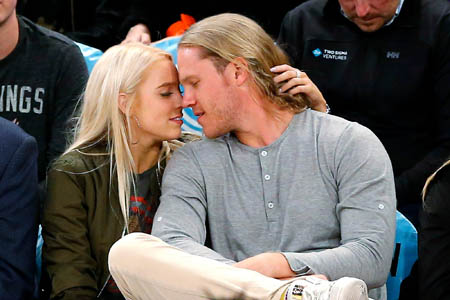 Source: Instagram
The couple was seen together during various sports games in New York, with the couple getting cozy and engaged in some weird PDA. She was seen shoving her fingers down Noah's mouth, and the two were also seen together at a Basketball game.
But then on 12 December 2017, the player sent out a tweet, which went viral showing his relationship status. The mouse cursor showed "single," being changed from "in a relationship" so fans were quick to say the two called it quits on their relationship.
Well, the two were not separated in the end because the lovebirds were seen at a New York restaurant sharing a little meal. They stayed together for a while, but as of late, Alexandra and Noah are not seen together anymore, which leads us to believe the two called it quits and are no longer dating.
They were a cute couple, though, and the lovebirds would've made some cute babies together, but this is how life works, and the relationship between them did not last forever. Alexandra was seen with other men on her Instagram page, and Noah seems to be focused on his career after a particularly down year last season. It was a cute chapter in their lives, but the former couple seems to be doing well for themselves.
Also Read: Is Stefon Diggs Dating Someone? Who is His Girlfriend?
Before you leave, make sure to head on over to our Entertainment section for all the latest news and gossip on your favorite celebrities. Also, do not forget to visit Glamour Fame to be in the know of all the happenings in the world of show business.
-->