'Now You See Me 3' Gets Eric Warren Singer as the Screenwriter
Published Wed Apr 29 2020 By Eden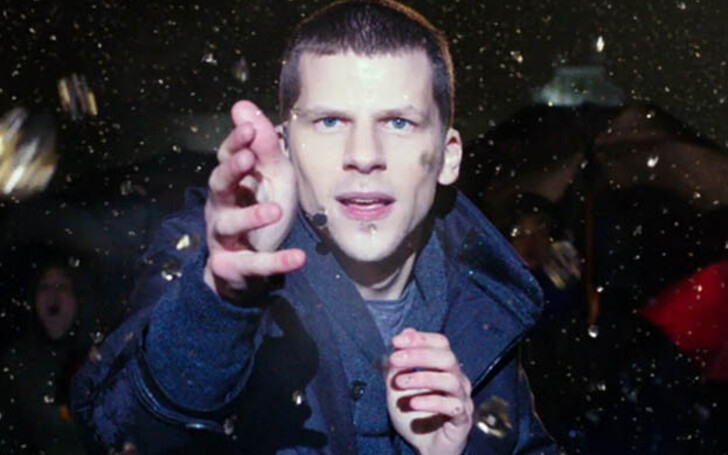 'Now You See Me 3' starring Jesse Eisenberg and Woody Harrelson is likely to hit theatres in 2021.
Lionsgate has recruited 'American Hustle' writer Eric Warren Singer to help create "Now You See Me 3," the franchise's new installment based on Singer's unique take.
The 'Now You See Me' movie franchise is made up of heist mystery films written by Ed Solomon, Boaz Yakin, and Edward Ricourt. The story centers on the adventures of a squad of magicians named "The Horsemen" who carry off almost impossible robberies.
Watch: Now You See Me - Official Trailer (HD)
The first two films of the 'Now You See Me' series collectively pulled off $687 million at the box office. The previous movies featured Jesse Eisenberg, Woody Harrelson, Isla Fisher, Dave Franco, and Morgan Freeman in the leading roles. In the meantime, the casting news of the upcoming movie is yet to be official.
Singer's version is likely to bring fresh faces into the universe while providing the window to fill the parts with the original cast as well. Jonathan Bayme and his company, Theory 11, are expected to provide their expertise concerning magic.
You Might Like: The Walking Dead Star Steven Yeun Signs First-Look TV Deal With Amazon
The Lionsgate project will be directed by Meredith Wieck and Aaron Edmonds while Secret Hideout's Bobby Cohen and Alex Kurtzman are joining forces again for production.
The President of the Lionsgate Motion Picture Group, Nathan Kahane said:
Eric has always been fascinated with the fine art of deception and illusion in all of its forms, and he came to us with a great story that takes the mythology of 'Now You See Me' and pushes The Four Horsemen to a whole new level with our key returning cast and new characters.
Kahane continued,
The 'Now You See Me' franchise has been built on keeping the audience surprised and guessing. Any great magician knows you can't keep doing the same tricks. And Eric and his team of illusionists have something special up their sleeve for this new film.
Previously, Singer scribbled 'Top Gun: Maverick,' which is expected to be released later this year.
Check Out: Now You See Me 2 Card Throw Scene HD (2016)
Cohen recently developed David Oyelowo-starring 'Don't Let Go' (2019). Prior to that, he created 'Now You See Me' (2013) and its sequel 'Now You See Me 2' (2016), 'People Like Us' (2012), 'Cowboys & Aliens' (2011), and 'Revolutionary Road' (2008).
Interestingly, Kurtzman was the producer of the first two movies in the 'Now You See Me' franchise. Recently, he developed CBS All Access web series 'Star Trek: Picard' (2020).
Visit Glamour Fame for more interesting news of your favorite movies.
-->