Liam Payne's reaction to Harry Styles' Voice Brings the News About Their Reunion
Published Thu Sep 24 2020 By Chester
Liam Payne's reaction to Harry Styles' Voice Brings the News About Their Reunion
One of the most popular boy's bands "One Direction" reunion has been great news for every fan and follower for a long time. The band is active since the year 2010. Within their cooperation for about 6 years, they became able to stay in people's hearts and minds. Now coming to 2020, the band has been separated for four years. There were some rumors and gossips going on all over the internet that the band will be reunited soon, maybe in their ten year anniversary. Following the news, Liam Payne has mentioned the reunion making every fan excited and overwhelmed.
Liam appreciated harry's voice after using the app
Image Source: Birmingham Live
It was devastating news for the supporter of the band about Zayn Malik Leaving the band in 2015. Although it was a lot for the band to handle for the moment, they didn't stop there. The four members, Harry Styles, Liam Payne, Niall Horan, and Louis Tomlinson stayed together continuing to give the world great music. But after a year, the band completely got separated and since then fans are thinking about the reunion of the band.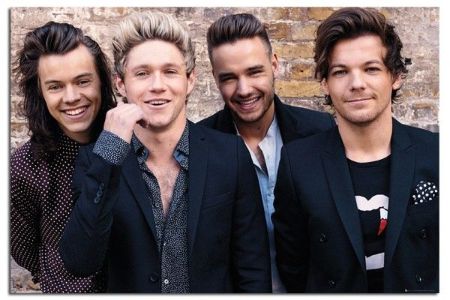 1D Band in 2016 after Zayn Leaving
Image Source: Pinterest
After some time, Payne has returned to the social media. He has been seeing how his bandmates are doing. Coming through his band members, he encountered Calm App using Harry's voice for the meditation. It is reported that Harry's voice automatically brought a smile on Liam's face. He also appraised Harry's soothing voice as
"This is going to be really weird for me because I'm not used to hearing Harry's voice in the morning as much as I used to be. I mean, it's just lovely, isn't it? I feel better already, I really do feel better already."
Although the singers are now going smoothly on their solo career, they are seen to be supporting each other. Fans and followers have been going crazy over the news that Liam listened to Harry's voice and appreciate it. With such appreciation, fans have been saying that the 1D reunion can be expected soon. However, there hasn't been any certain news about their reunion. But this doesn't mean there are fewer chances for their reunion. Some have also said that the band will reunite by the end of 2020 which is again not confirmed by any of the band members.
Also, Check out: Katie Holmes Dating, Past Affairs, Divorce -Everything You Need to Know!
For More Celebrity News and Recent Events, Visit Glamour Fame.
-->