One of the Most Successful Latin Singer, José José, Died at 71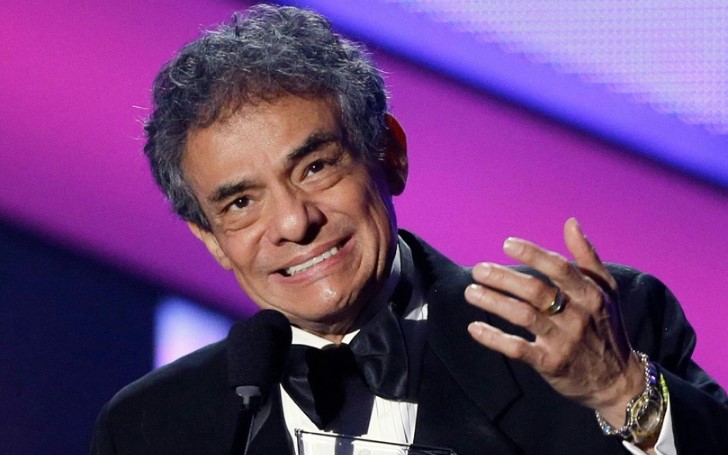 José José died at the age of 71 due to pancreatic cancer.
This is a huge loss to Latin music and music lovers. One of the greatest stars, José Rómulo Sosa Ortiz, left this world on September 28, 2019.
José was one of the huge names when it comes to Latin music history, with more than 100 million records to his name.
Watch: Jose Jose, legendary Mexican singer, dies at 71
The singer, who is also popular among his fans as 'The Prince of Song,' died at the age of 71 after years of battle against cancer.
Raised in a musician family of Mexico City in Mexico, the star gained popularity in the 70s for his outstanding performance of Roberto Cantoral's "El Triste."
Following which the star never looked back and managed to bag international fame in the 80s. The singer got so huge; he sold 100 million records in the era.
Watch: Mexicans Mourn the Death of Jose Jose The Prince of Song at Age of 71
While talking about awards and accolades, the singer was nominated six times for the Grammy award during his career, and also bagged 22 Gold and Plat. records for his 1983's album, "Secretos."
Moreover, the singer also had six Platinum and four double platinum albums. With more than 50 years to the music career, the singer has inspired artists from around the world.
Like every artist faces downfall once in their lifetime, Jose also met the same in the 90s. Jose suffered from emphysema, after which he got alcoholic.
Following which, bad luck never left his side as he suffered from hiatus hernia too. Then came time, when the singer suffered from the deadly disease, pancreatic cancer, in 2017. Eventually, it took his life after two years.
-->