Paris Hilton Reveals Her Baby Name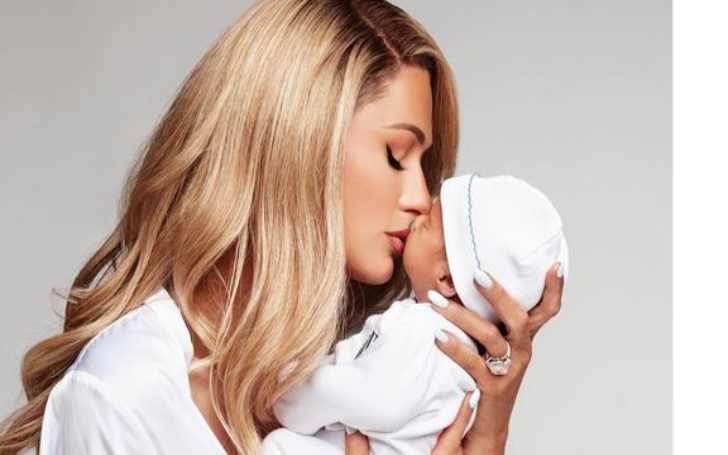 Paris Hilton is an enormous name in the world of entertainment. She is an American businesswoman, TV personality, and socialite with a global fan following base. From the age of nineteen, Hilton joined the modeling world and has gathered success after success. In 2001, she was proclaimed New York's leading It Girl and doubled her fame.
After two years, she joined the TV world by appearing in the Reality series, The Simple Life. Then after she made herself a hot topic and appeared in This is Paris, Cooking with Paris, Paris in Love Paris, Not France, and so on. Now let's dig into details regarding the trending woman, Paris.
Paris Hilton Reveals Her Baby Name
TV personality Paris Hilton is often part of the massive limelight throughout her career. Recently, Hilton grabbed all the attention after she revealed her baby's name and face.
During the short podcast, Paris explained the inspiration behind her child's name. On the iHeartRadio show, This Is Paris, a new mom in the glamour world stated her baby boy's name is Phoenix Barron Hilton Reum.
Hilton explained in the podcast that she thought of her baby's name ten years ago! While researching an excerpt from her upcoming memoir.
"If all goes well, by the time you read this, Carter and I will have a baby boy. We plan to name him Phoenix, a name that I decided on years ago when I was searching cities, countries, and states on a map looking for something to go with Paris and London," Hilton read.
Hilton received many congratulations and well wishes for the birth of her son. The model also revealed her baby face through her Instagram account.
Hilton and her husband were seen alongside the sleeping Phoneix. Many celebrities also went into the comment section and congratulated the pair for a new beginning.
Paris Hilton Welcomed Baby in January 2023
In the new year of 2023, Paris Hilton announced the birth of her first child to the world with her husband. From the beginning of their relationship, they talked about having kids, which she revealed in many of her podcasts.
After keeping the secret of being pregnant, the duo surprised the world with the birth of a first child. The healthy baby, Phoneix, was born in January 2023 through a surrogate. Regarding the child's birth Hilton and Reum's family remain happy and blessed.
Not only that whole world is happy for the family and never forgets to bless them. Like every parent, Mr. and Mrs. Reum are taking care of their newly born child. Despite being busy personally, Paris and her husband are sparing time for their family.
Paris Hilton Faced Abortion in her Early Twenties
Before having the joy of a new family, Paris Hilton has previously faced the loss of a child. Twenty years ago, she almost got into motherhood, according to her. Recently she opened up regarding the abortion she had in her early twenties.
Hilton added that she didn't want to explain the world during that period. she further added:
"This was also something that I didn't want to talk about because there was so much shame around that," she said. "I was a kid and I was not ready for that."
For decades Paris kept it secret until Roe V. Wade, a landmark decision of the U.S. Supreme Court about abortion regulation was overturned.
Paris Hilton's Sweet and Wonderful Romantic Journey With Husband, Carter Reum!
Paris Hilton started her married life with her husband, Carter Reum, in November 2019. Hilton was facing a breakup when they began their relationship. During the Golden Globes party in January 2020, they were spotted making out and spending quality time together.
Many insiders claimed they were serious about the relationship and teased them with proposals and weddings. On February 16, 2021, during the birthday of Hilton, the pair announced their engagement and grabbed the attention. During the month of love, Reum got onto his knee and proposed to his love of life on a private island during the holiday.
Carter popped up the question with a ring designed by Jean Dousset. The response was a big and happy yes from the reality star, and they finally got engaged. During the proposal, the pair went matching white. Most of their family were present at the time due to family vacations.
Beautiful Wedding Ceremony
On November 11, 2021, after several months of engagement, the duo tied their wedding knot. The ceremony was held at the Bel Air estate, in Los Angeles, which was owned by Paris's grandfather. During the lavish event, Bride wore four different custom-designed gowns and stole the show.
Hilton dawned a long-sleeved floral gown paired with a matching long veil for the main event. It was designed by Oscar de la Renta dress. Also, Paris wore a tulle ball gown off-the-shoulder dress with a V-neck designed by Galia Lahav. Paris completed the look by wearing a diamond necklace.
On the other hand, the groom dashed in his neat and clean look. He wore a black tuxedo teaming with a black bow tie and white shirt. The beautiful event was witnessed by close friends of the pair, including their family. A few stars, including Paula Abdul, Bebe Rexha, Emma Roberts, and Kim Kardashian, present to congratulate the newlywed couple.
Paris Hilton Called Off Engagement With Chris Zylka
The Golden Rasspery Award winner, Paris Hilton, had faced several breakups in the past. Most of them are high-profile personalities from around the world. Before having the wonderful love journey with her husband, she was an engaged woman. The TV personality was previously in a relationship with American actor and model Chris Zylka.
Recalling their old days, the duo first met in 2010 at the Oscar Party but were dating different people. In 2016 they didn't go to the coffee but texted almost a year before dating in February 2017. Soon the duo officially began their romance and started appearing in several public places together.
In January 2018, during the trip to Aspen, Colorado, on New Year's weekend, Zylka proposed to Paris. She nodded yes with a tearful smile, and they got engaged.
The actor popped the question with a $2 Million 20-carat pear-shaped ring. Moreover, the ring created a tremendous buzz in the industry. However, they called off their engagement in November 2018, dating for almost two years.
For More Content, Visit Glamour Fame
-->