Parker Kligerman Wife - is the American Race Driver Married?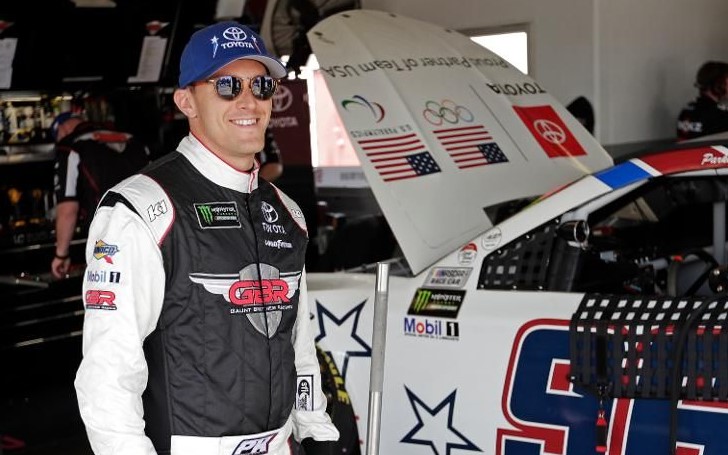 Parker Kligerman is an American professional stock car racing driver who was born on August 8, 1990, in Stamford. The race car driver then moved to Westport, Connecticut, at the age of 11.
The pro-racer, after moving to CT, remained there until he first tries his hands on NASCAR. While he is thriving on his career, there are a few more things the 29-year-old has tried his hands on.
Parker, who won his first Camping World Truck Series on October 6, 2012, at Talladega Superspeedway, has also tried his hands on writing as he is a writer at the auto blog, 'Jalopnik,' NBCSports.com, and also runs a podcast called "Kickin' It With Kligerman."
Moreover, the race car driver is also the co-founder and president of Focus Now Solutions, the manufacturer Focus7 Shot. While everything looks good for the 29-year-old when it comes to career, we were just eager to find out more about his personal life.
When it comes to personal life, it's obvious the first thing that crosses our mind if the person is dating or married. So, when we are digging some information, we found out Parker is married to his beautiful wife, Shannon Leigh.
Parker Kligerman is Married to Shannon Leigh
The NASCAR car racer is married to Shannon Leigh, who is a youtuber. It's still unclear how the couple met but it's reported the two met back in 2014. Apart from their photos and videos together, there's very less information about the couple.
Parker Kligerman's wife, Shannon Leigh, is a YouTuber. She makes Travel videos.
Photo Source: Shannon Leigh Instagram
Shannon Leigh is a travel vlogger; she has a YouTube channel with the same name as her. On her channel, she promises her subscribers a new video every week, however, her channel has not gained the spotlight she deserves just yet.
The YouTuber often is seen traveling to different locations, which she films to cater to her viewers. And in some videos, the YouTuber is tagged along by with her husband, Parker.
Parker Kligerman was previously married to Skye Edwards
They have a very humble beginning of their relationship. It all goes back to 2010 when both were new to NASCAR racing; the two met at the Fall Texas race of 2010.
Parker Kligerman was previously married to Skye Edwards, but later split up. The reason for their split is still unknown.
Photo Source: Gazette Review
The time they met, the couple instantly clicked; however, the two did not start dating right away. After waiting a couple of months and being friends, the couple decided to start their relationship on November 11, 2010.
The couple, however, did not wait too long to exchange the rings. Some reports suggest Parker and Skye got engaged during the taping of the Nationwide/Camping World Truck Series Championship Award Ceremony. After the ceremony, both announced their engagement on Twitter.
After a year and a few months into their engagement, the couple walked down the aisle on June 9, 2012. The wedding took place in Fort Worth, Texas.
Who is Skye Kligerman?
Chances are you are well aware of who Carl Edwards. Just in case you don't, Carl Edwards II is an American former professional stock car racer, just like Parker Kligerman. Well, you might be thinking about what Carl has to do with Parker's relationship.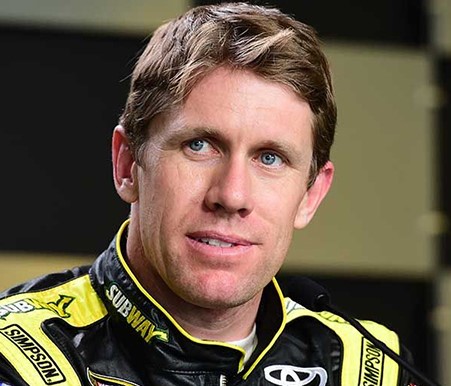 Skye Edwards is the sister of Carl Edwards.
Photo Source: Gazette Review
Well, because, Parker Kligerman's wife, Skye Kligerman, is the younger sister Carl Edwards. Well, what's more, interesting is, Skye is also NASCAR racer, just like her brother, and her husband.
Skye Kligerman (nee Skye Brooke Edwards) made her debut in the 2010 season at Daytona International Speedway in the NextEra Energy Resources 250. She finished second on her debut race, but it's just the last lap she missed, after leading 99 other laps.
The NASCAR racer stress she got the passion for car racing from her brother, Carl Edwards.
For more information on your favorite celebrities' lifestyle, stay tuned to Glamour Fame, and don't forget to sign up for the newsletter.
-->