Paul Anka Girlfriend: Find Out About His Relationship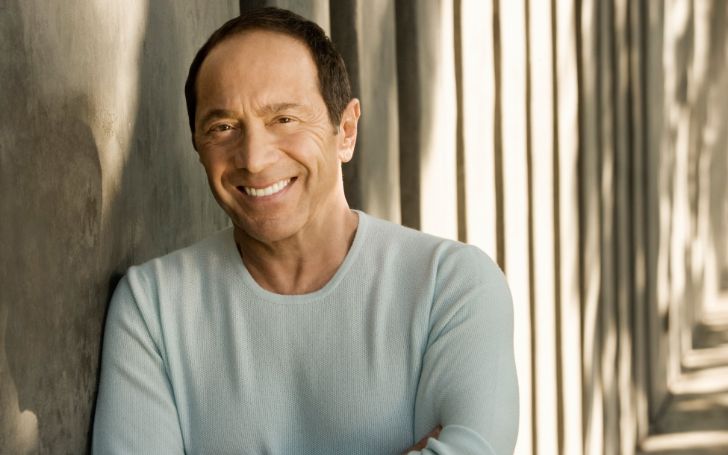 Grab all the details you need to know about the girlfriend and relationship details of Canadian-American singer and songwriter Paul Anka.
The Fox singing competition television series 'The Masked Singer' unveiled the famous singer Paul Anka as the Broccoli, who became the latest celebrity to be revealed on the hit show. The revelation came in the special Thanksgiving episode, in which he also got knocked out of the Group C of the competition.
Paul Anka really enjoyed his time on 'The Masked Singer,' as it helped him freshen his mind during this difficult period. 'I was really locked in a studio and with COVID-19, not socializing or getting out, obviously,' he told Variety. 'Once I talked to my son and my girlfriend and then some people in my staff, I said, yeah, I got to get out of here, and I think it'd be a lot of fun.' Paul's girlfriend has been an important person in his life and also a subject of interest for many of his fans.
Who is Paul Anka's Girlfriend?
Paul Anka is tied to Lisa Pemberton, whom he married in 2016. Lisa and Paul wed in October 2016 at the Four Seasons Hotel in Beverly Hills. The wedding was the singer's third one, and it came after dating Lisa for six years. The wedding ceremony of the couple was attended by producer Brian Grazer and billionaire financier Warren Buffet. Other guests included Carlos Slim, Ghada Irani, Bob, and Tamar Manoukian, and Katya and Meir Teper.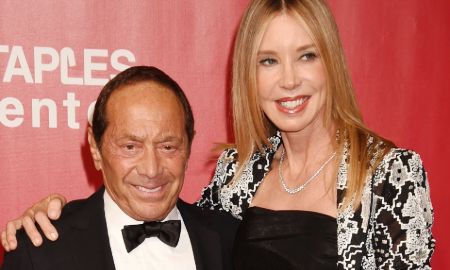 Paul Anka is currently married to Lisa Pemberton.
Source: Daily Mail
'She's a great lady and a big animal lover like me,' Paul Anka says about his partner Lisa. On Instagram, too, he shared photos of one of the happiest days of your life, with a caption on one of the photos: 'Yesterday I married an incredible woman...the love of my life!!.' The two currently lead a happy married life.
Also See: Who is Chase Severino's Girlfriend? Details of His Relationship Status!
At the time of the wedding, Paul Anka's then 11-year-old son Ethan escorted the singer's bride-to-be as she walked down an aisle covered by white rose pedals to meet Anka at the altar. In addition to Ethan, Anka also has five daughters named Amelia, Anthea, Alicia, Amanda, and Alexandra.
Paul Anka Was Married Two Times Before
Paul Anka was first married to Anne de Zogheb, on February 16, 1963. They wed in a ceremony at Paris-Orly Airport. Anne was the daughter of a Lebanese diplomat, Charles de Zogheb. The couple met for the first time in 1962, in San Juan, Puerto Rico, where she was a fashion model on assignment and under contract to the Eileen Ford Agency. Brought up in Egypt, Anka is of Lebanese, English, French, Dutch, and Greek descent.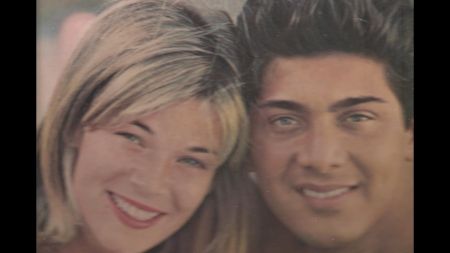 Paul Anka was first married to Anne de Zogheb, on February 16, 1963.
Source: YouTube
Anne worked as a model for most of her professional career but after the birth of her second child. Anne and Paul Anka share five daughters: Amelia, Anthea, Alicia, Amanda (who is married to actor Jason Bateman), and Alexandra. The couple split in 2001.
Check Out: Who is Tiffany Pollard's Boyfriend? Details of Her Dating History!
In 2008, Paul Anka married his personal trainer, Anna Åberg, in Sardinia. During their marriage, they welcomed their child, son Ethan. The marriage did not last long, and they divorced in 2010, with Paul taking full custody of their son.
Stay tuned to Idol Persona for more net worth related content of your favorite celebrities.
-->