Perfect Skin Starring Richard Brake Arrives In The U.S. On DVD And VOD
Published Wed Aug 07 2019 By Travis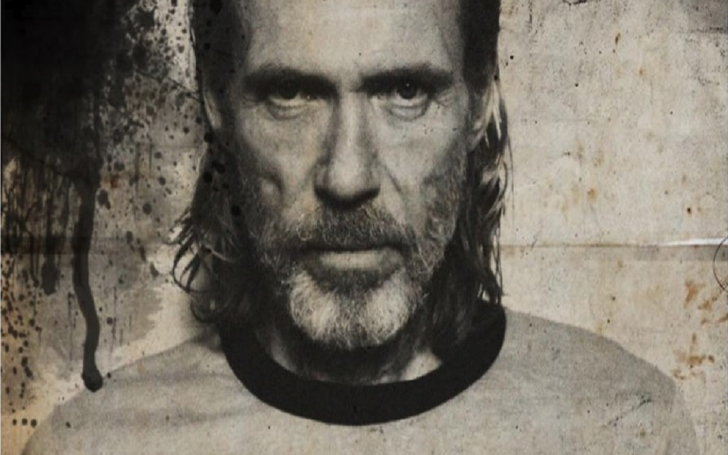 Richard Brake's first starring movie is coming to the US on DVD and VOD.
For an actor to be in the movie industry and act in over 30 movies and never star in a single film is something which is extremely rare. But it is precisely what happened to Richard Brake, the prodigy of Sam Kogan and a character actor, he made an appearance in almost 50 movies and TV shows but never in a leading or supporting capacity.
It all changed in 2018 when he was hired to play 'Bob Reid' in the horror thriller movie 'Perfect Skin'. The actor, who played the main villain of Game of Thrones as Night King and was replaced before season 6 ended due to a scheduling conflict, was offered a job to star in the body horror movie, the first movie of his career.
The movie came out in 2018 and made the rounds in the festival circuit all over the world. Directed and written by Kevin Chicken, the film found a release date in the UK and finally the brilliant horror film is coming to the US.
Watch: The trailer for Perfect Skin
Richard Brake starred as the obsessed tattoo artist who meets 'Katia' a girl with perfect skin, and he decides to take her through a horrific transformation to make his most fabulous piece of art.
While talking to Dread Central Richard Brake talked about the complexity of his character. He said;
I'm pleased you enjoyed it. I'm very proud of it. I think what drew me to it initially was the complexity of the characters, especially Bob. He wasn't just some evil, crazy, torture-loving madman. In fact, I think there is something incredibly sad and very human about Bob. I really wanted the audience to feel some sense of understanding, maybe even pity for him.
The synopsis for the film on the official website reads;
Perfect Skinis a contemporary chiller set in the worlds of tattooing and body modification. Katia, an eastern European ex au pair adrift in London, is drawn to and befriends Bob, a seemingly friendly tattoo artist. His life, however, is spiraling out of control and in his final attempt to fulfill his dream, he kidnaps her, intending her to be his muse for his lasting work of art. Her body will be his canvas."

"A unique and thought-provoking modern classic that exudes feelings of trepidation and intrigue from the outset, echoing classic British chillers of the 60's – 10 Rillington Place and Peeping Tom, Perfect Skin is a twisting two-hander that grips as compulsively as Hard Candy."

"A dark and thrilling tale of unfulfilled passion and ambition that slides into obsession."
The movie is available on VOD and on DVD from 6 August 2019. For more information, visit the official site.
-->