Who is Peter Nygard Girlfriend? Find Out About His Relationship in 2020
Published Fri Dec 18 2020 By Bran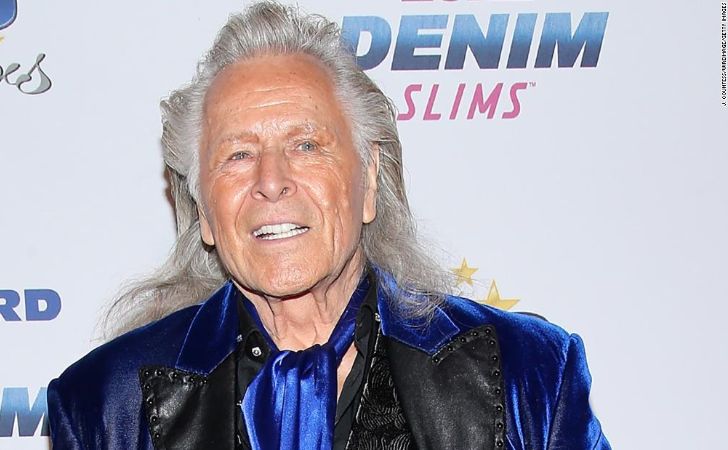 Grab all the details about the love life and dating history of sex trafficking culprit, Peter Nygard.
Peter Nygard is one of the wealthiest Canadians alive, who gathers a net worth of over $900 million. His introduction would be incomplete without mentioning that the 79-year-old is the founder of Nygard International. His work in the fashion sector, designing the best apparel and clothing for women, has helped both himself and his business take a massive surge to get a massive value for himself.
Peter Nygard might be a top personality in the showbiz sector following his design for several celebrities and actresses. Unlike other successful personalities who credit their wife or partners for their respective accomplishments, Nygard is someone who did it all by himself. However, he did experience great company with several girlfriends or wives in his short-tenured married life. Stay right here as we take you close to the dating life of Peter Nygard in 2020.
Peter Nygard's Dated A Playboy Model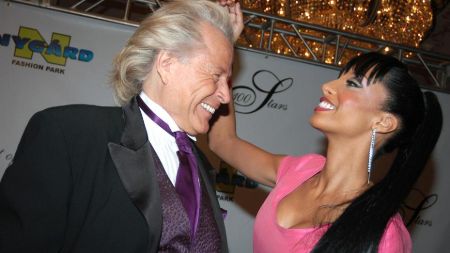 Peter Nygard is dating their girlfriend, Suelyn Medeiros, in 2020.
Photo Source: Forbes
The year 2020 was probably the worst year in the new century due to the COVID-19 outbreak and several other horrors. In the case of a business tycoon, the year was even more disappointing considering how his love life with his girlfriend ended up haunting his professional life and hard-earned goodwill. In 2020, the multi-millionaire business tycoon is currently dating supermodel and former Playboy star Suelyn Medeiros.
Related: Marcus Lemonis Is A Married Man! Who Is His Wife?
Peter Nygard might be approaching his eighties shortly, but his relationship status definitely shows how his heart is still very young. His girlfriend, Suelyn Medeiros, is a juvenile Instagram model who gathers over 2.6 million followers on the online platform. In fact, her online handle is so captivating as she flaunts her sexy figure and curves around several beautiful places across the world.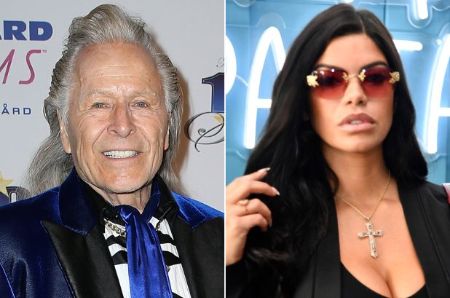 Peter Nygard's girlfriend Suelyn Medeiros was accused of helping her partner in rape.
Photo Source: New York Post
The romantic affiliation between Peter Nygard and his partner, Medeiros dates way back to the Virgin Unites Midnight Magic Gala in 2007. As per several media reports, the pair lived together in his lavish mansion at Marina Del Ray for around five years. She even earned a lot of money, got flashy jewelry, and even some transformative yet expensive surgeries.
Peter Nygard's Girlfriend Involved In Trafficking Charges
Well, if the sexual allegation and rape charges against Peter Nygard shocked you, his fans got furthermore surprised knowing how his girlfriend even received some blame. As the fashion executive was arrested with charges like racketeering and sex trafficking, the 29-year-old victim, Jane Doe, disclosed how his girlfriend, Medeiros, was responsible for luring her to the Bahamas. As per her statement, she told how the Instagram model coerced her into traveling to Peter's mansion in the Bahamas and forced her to sleep with the 79-year-old business tycoon.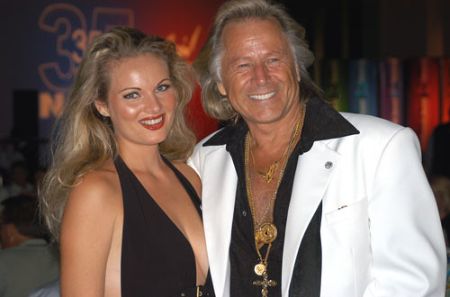 Peter Nygard is a father of seven kids.
Photo Source: American News Network
The love history of Peter Nygard isn't just limited to his current girlfriend, as he experienced a fair share of success in the past. He was previously married to Carol Knight in the 1970s. Likewise, he even dated fellow actress Anna Nicole Smith from 1998 to 2001. Interestingly, he is a father of seven children split around four different women.
Also See: Who Was Melanie Olmstead's Partner? Know It All Here!
For more news and updates about your favorite stars, please stay connected with us at Glamour Fame.
-->