Who Is Phoebe Bridgers Dating? The Singer's Dating History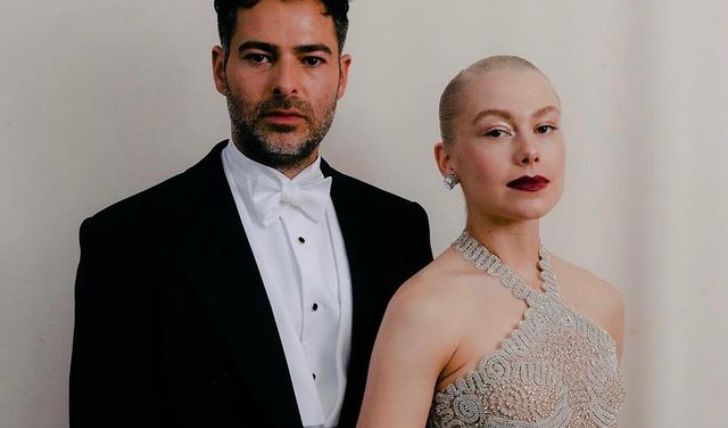 Singer Phoebe Bridgers is dating actor Paul Mescal: The complete story here!
Phoebe Bridgers is one of the notable indie-folk singer-songwriters today, who's garnered a legion of ardent fans through her critically-acclaimed albums Strangers in the Alps, Punisher, and her recently-released song, Sideline, featured on Sally Rooney's novel adaptation, Conversation with Friends. Bridgers also draws her celebrity as part of indie-rock supergroup, Boygenius and the former member of avant-garde rock band Sloppy Jane.
Phoebe Lucille Bridgers was born on August 17, 1994, in Pasadena, California. From busking at her native's farmer's market for some extra cash to finding her record label, Saddest Factory Records, in October 2020, Bridgers has proved herself as a rockstar to be reckoned with. Bridgers, 27, identifies as bisexual and is dating the Irish actor Paul Mescal. Rumors have been swirling about the couple being engaged since Bridgers casually called Mescal her fiance.
Are Phoebe Bridgers and Paul Mescal engaged?
The I Know the End hitmaker and her boyfriend, Paul Mescal, 26, are currently deeply embroiled in secret engagement rumors. The rumors don't seem to bother the adorable couple, who haven't addressed the topic yet but were pictured having a blast at a Met Gala afterparty on Monday night. Although no engagement ring was in sight on Bridger's finger, the Motion Sickness singer herself was the first to spark the rumors.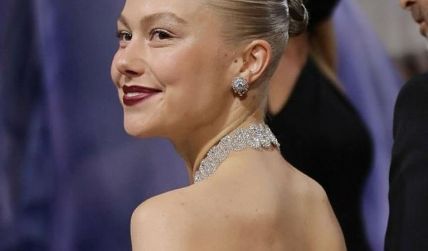 Bridgers referred to Mescal as her fiance.
Photo Source: Instagram
The Irish Mirror shared Phoebe referred to Mescal as her fiance when they were partying at the Coachella festival over the weekend. A witness has even chimed in, saying that Bridgers made it pretty clear about the two soon walking down the aisle. As we await the pair's official confirmation on the new exciting journey of life, let's look at Bridgers' and Mescal's whirlwind romance.
Check Out: Is David Coulier Married? Learn His Relationship History Here.
The California-born singer and the Irish actor were first linked in August 2020. It wasn't much of a surprise to see the pair hit it off, considering Phoebe and Paul had a little Twitter exchange, subtly flirty, a few months before. Bridgers, like the rest of us, was instantly infatuated with Mescal after seeing him nail the character Connell in Normal People when she took her newfound crush on Twitter.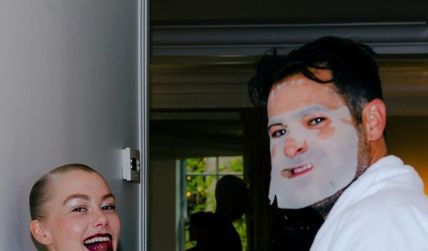 The pair were first linked in 2020.
Photo Source: Instagram
"Finished Normal People, and now I'm sad and horny oh wait," the singer tweeted. And to Bridger's surprise, Mescal responded with the same enthuse. "I'm officially dead," Mescal tweeted back. "Nooo, don't die you're so talented aha," wrote Phoebe while fangirling on the actor, who later made it clear that he was a fanboy of Phoebe's music. The sweet Twitter exchange soon led to the two following each other on social media platforms and even hosting Instagram live together for Wonderland magazine.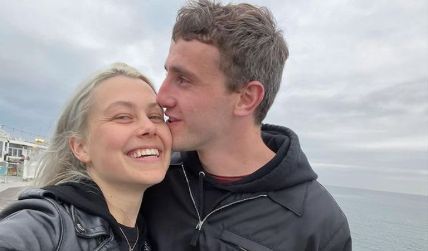 Bridgers and Paul made their relationship official in November 2021. Photo Source: Instagram
After a few months of online meet-ups and flirting, because the duo's romance ensued during the beginning pandemic, Bridgers took on herself to see Mescal in real life in July 2020, as she flew to Ireland. Despite several sources claiming the pair to be the latest lovebirds, Bridger and Mescal kept it low and ambiguous until their red carpet debut at the 2021 LACMA Art + Film Gala in November.
Phoebe Bridgers reveals her abortion story!
Phoebe may not be ever-pumped up to opine on every swinging social issue or share a piece or two about her personal life, but the singer sure knows when to talk and for what. As a Supreme court leaked draft alluded to Row v. Wade getting overturned by the summer, many women have come forward to share their abortion stories, Bridgers being one of them.
Bridgers revealed she had an abortion last year.
Source: Vogue
"I had an abortion in October of last year while I was on tour," the singer tweeted. Phoebe adds, "I went to planned parenthood where they gave me the abortion pill. It was easy. Everyone deserves that kind of access." She also shared a link encouraging her followers to donate to abortion funds.
Recommended: Who is Tara Jayne? Who Is She Dating Currently? All the Details Here.
While the overturning of Roe v. Wade, a landmark decision of the supreme court, which gave women their liberty to choose abortion, isn't final yet, with reports hinting at a slight chance of votes change, Bridgers' followers are grateful that she stood up for the right citing her own story. "Thank u to phoebe bridgers for sharing your abortion story. this kind of transparency helps," a user wrote. Before Paul, Bridgers's name was linked with Bright Eyes frontman Conor Oberst.
Stay connected to glamour fame for more.
-->