Phoebe Waller-Bridge Said She Regrets Not Protecting Her Family Better From The Effects Of Fleabag's Success
Published Tue Jul 02 2019 By Travis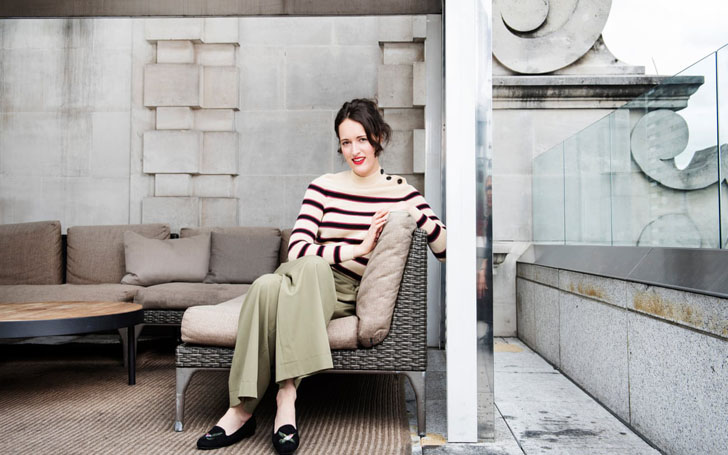 Fleabag has reached immeasurable heights and Phoebe Waller-Bridge regrets not protecting her family from the success.
'Fleabag' is a comedy drama or more accurately, a tragicomedy, which is about a character known as 'Fleabag', played by the creator of the show Phoebe Waller-Bridge. She is a confused, angry, and sexually voracious adult living in London.
The show gained popularity because of the lead characters frequent fourth-wall breaking when she talks directly to the camera. But the success of the show was something that even took Phoebe by surprise. The reaction people had to the show was something unexpected for the talented writer. The problem with success was, people, connected her family to the story.
Watch: Phoebe Waller-Bridge in the first scene of Fleabag
Everyone assumed that the story was based on her family, and Phoebe explains how her family has taken the brunt of the show's success. In the show, Phoebe has a bad relationship with her sister and godmother, and she lost her mother and close friend. The assumption people made about her character and her real family was the unintended side effect of the show. She said;
Because it's about family and everything, my family suddenly experienced this really intense focus from people in their lives, and people asking about the show and asking about me, and one of my regrets is I wish I'd seen that coming. They were actually taking the brunt of the profile of the show getting bigger. They were being asked all the questions about the show... basically, there was just a communication breakdown with my family."
The writer recently made an appearance on an upcoming episode of 'How to Fail with Elizabeth Day' where guests are asked to talk about their biggest failures, and this is what Phoebe had to say;
I'd underestimated, as we all had, what impact it was going to have and that people were going to want to talk about it so much and like it so much. And I was essentially just so far away from everybody and in a different timezone doing the play.
The problem with the assumption people made with the series is, Phoebe has an excellent relationship with her sister and her mother is still alive. Her mother and father are divorced, and she said that this series was like "biggest fears" of her life.
Watch: The hilarious prank clip from Fleabag
Ever since creating and acting in Fleabag, Phoebe has reached tremendous heights, playing a role in a Star Wars movie, writing one of the biggest TV shows, Killing Eve and then being asked to rewrite the script for 'Bond 25', by Daniel Craig himself. She has come a long way; she also questioned if the male screenwriters also get scrutinized the same way for the scripts they write. She said;
That autobiographical assumption is something I'm asked about a lot. It is either because the show feels so raw and real that people think it's real, or it's because people assume there's a limit to a woman's imagination. I'd always rather believe the former.
The series is so visceral in its portrayal that it is hard to imagine the show is not based on real life. The raw power of the show creates a believable nature about the character, which is a testament to the writer. Phoebe who joked, "Women can make things up too! It's not all our diaries!" said she did base some of the characters from her real life, like her stepmother in the show and real life is an artist, but the connections she made are the worst case scenarios for her.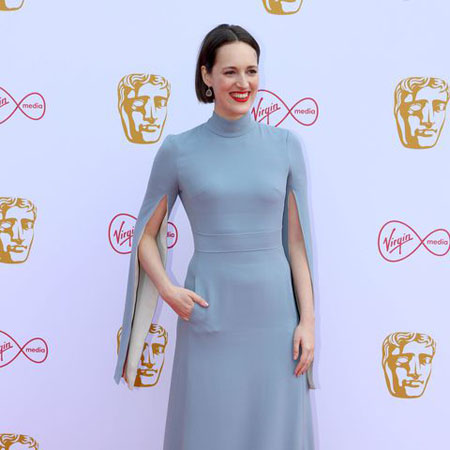 Phoebe said, she regretted not sitting her family down to explain the show. She said it would have been easier to bring her family in and tell them, "it's not about you guys, but there's a few degrees of separation in other people's minds because it's so personal and it's about family, and because there are strange links, like I did have an ex-boyfriend with a motorbike or my stepmother is actually an artist - all those sorts of things."
The show is so great that now it has taken a life of its own, it is a beautifully crafted story by a writer at the top of her game. The unintended comparison to her family is a nuisance, but still, she created a brilliant show that was so believable that people can't help but feel like it was a biography of some sorts.
-->