Political Activist Cassandra Fairbanks - 5 Rarely Known Facts!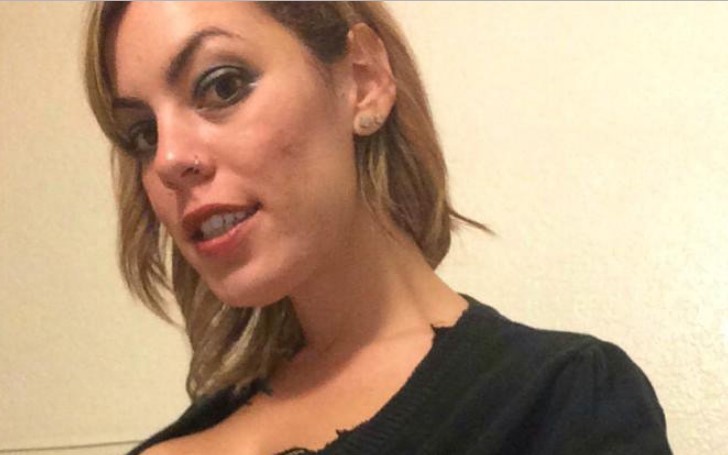 Cassandra Fairbanks, who is an American Journalist and social media influencer, but recently she is known for her political activism.
Fairbanks rose to fame as a political activist when she started a liberal campaign - 'Find the Dancing Man,' in the quest to find a person who went viral after his dance. The reason for his overnight fame, when one of the users of 4chan shared the video to the body shame the dancing man.
So, to slam the body shamers, Cassandra, along with other activists, organized a dance party to celebrate life. Since then, she is pretty much occupied herself with political activism. There are a few other interesting things we thought you might like to know about Cassandra, which you can find below.
5. Cassandra Fairbanks was Openly Pro Bernie Sanders but that Changed
Watch: How I went from left to right
We all know how it all went down during the presidential election. To be honest, we heard and saw a lot. While it seemed Bernie Sanders would win the election, Mr. Donald Trump played his card to be the President of the United States.
Many of Barnie's supporters were shocked to see the results; Fairbanks was one of them as well. Cassandra had openly supported Bernie during the election.
But since it's bygone, Fairbanks is a pro-Trump now. Once Cassandra used to Tweet, "Trump is a lunatic," it has changed since then. As Fairbanks become more disenchanted with the left, she kind of liked Trump's views on education.
She further added she liked it when Trump promised to pull out of the Trans-Pacific Partnership, a significant trade agreement that critics say would have shipped more jobs overseas.
4. Cassandra Fairbanks' Body is a Canvas of Tattoos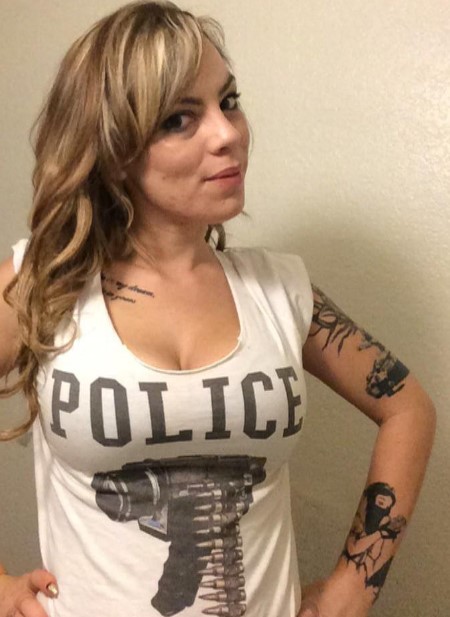 Cassandra Fairbanks tattoos are based on graffiti.
Source: Cassandra's Twitter
While people may have different picture imagined for herself, she is a living canvas for tattoos. Fairbanks advocates the body-positive movement, and she is a perfect example of it.
When you meet Cassandra, you will observe her tattoos draw inspiration from street art. Moreover, she confessed, most of her tattoos are based on actual graffiti on her social media.
3. Cassandra Fairbanks is a Member of Capital Confectioners
Watch: Cassandra Fairbanks, WikiLeaks supporter, shares what she witnessed during Assange's arrest
Capital Confectioners, which is based in Austin, TX, runs an event with a name 'The Day of Sharing (DOS).' The event is a yearly fundraiser hosted by the Capital Confectioners to bring all the cake enthusiasts to mingle with new and old friends.
While that already sounds like fun, the member of the confectioners gather to donate something useful for persons in need. Since it's all about cake, the group once baked 600 cake, which was part of 'Bake a Wish,' all for donation.
Cassandra could not hold herself back but be a member of the fun group, and she also volunteered for the event. Moreover, she also helped bake 400 pies.
Fairbanks said, "I wanted to help others who may not have the family or means to get a warm meal on Thanksgiving. I wanted them to know that someone remembered them."
2. Cassandra Fairbanks is a Julian Assange Activist
Watch: Cassandra Fairbanks Discusses the Latest on Julian Assange
Julian Assange stepped aside as editor-in-chief of WikiLeaks, saying his departure was due to the "extraordinary circumstances." Those circumstances include being unable to communicate with anyone but his lawyers.
Assange appointed Kristinn Hrafnsson, and we feared we might never get the updates from Julian again.
That's when Cassandra Fairbanks came to the rescue. If you follow Fairbanks, she conducts extensive research on Julian Assange. Cassandra even interviewed him on multiple occasions in the Ecuadorian embassy located in London. Fairbanks describes herself as anti-war and an advocate of information.
1. Cassandra Fairbanks Appeared in a Few TV Series
Watch: Man Body-Shamed For Dancing Is Thrown Dance Party By The Internet!
Cassandra Fairbanks, no doubt, is active on her field, but it's really interesting to know she made her appearance in a few TV documentary series as well. The journalist has appeared on BBC's Panorama (2016), Black and Blue (2016), Dancing Man - the Documentary (2015).
For more information on TVs and Movies and celebrities' lifestyle, stay tuned to Glamour Fame, and don't forget to sign up for the newsletter.
-->