Is Porsha Williams Getting Married? Know About Her Relationship and Boyfriend
Published Sat Oct 02 2021 By pragya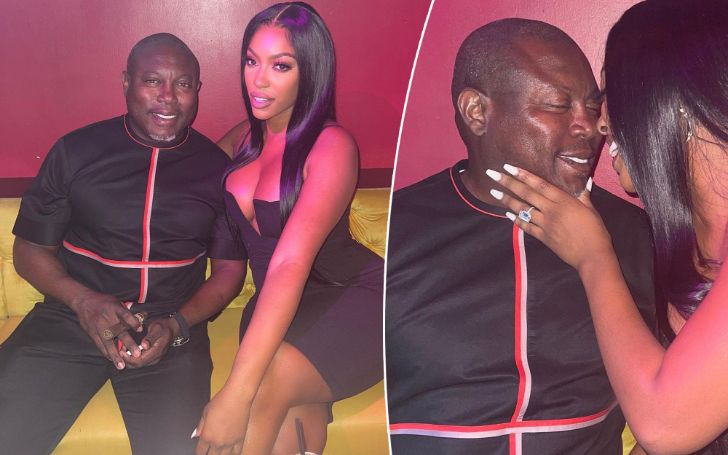 Porsha Williams Is Relationship Status: Is She Getting Married?
Porsha Dyanne Williams, better recognized as Porsha Williams, is an American reality media personality, multi-talented television host, businesswoman, actress filled with big dreams and the ambition to make them a reality. For pursuing her career, she was inspired by her parents at the age of 24 in 2005.
After her appearance on the fifth season of The Real Housewives of Atlanta, Williams gained millions of popularity, a reality show television series that started in 2012 and is still going in 2021. Also, she was part of The Celebrity Apprentice, the reality competition show, as a contestant.
Apart from TV, 40 years old internet sensation is also a better singer. She launched a play, Flatline, in 2014. In addition, Williams fans are curious to know more about what's going in her personal life. So, let's find out.
Porsha Williams Relationship Status: Single, Engaged, or Married?
Porsha Williams is currently an engaged woman. She exchanged rings with Simon Guobadia in May 2021. Her fiancé is an entrepreneur, philanthropist, and executive producer. Now, he serves as the CEO of KLC Petroleum Transport LLC and Simcol Petroleum Limited Company, LLC.
Simon seems to be blessed to have Williams in his life as he expresses his feelings through Instagram. He states, "I found love in you, and I claimed it INSTANTLY. My love for you, Porsha, has not diminished one bit; in fact, it has grown exponentially."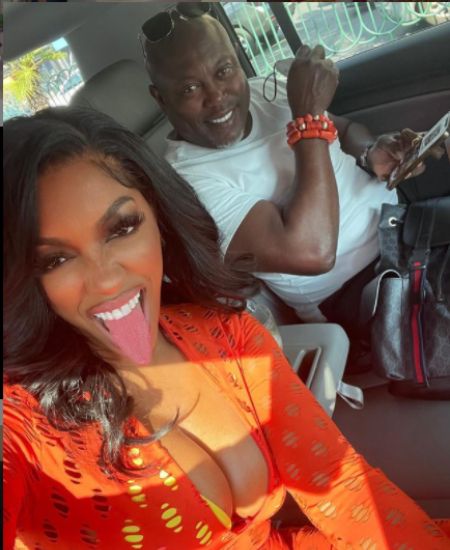 Porsha Williams and Simon Guobadia are officially engaged.
Photo Source: Instagram
He added, "I make a public declaration of my feelings. I want many others like us to follow their hearts and be purposeful and intentional. I want us to live our lives like every day is our last. I challenge anyone with a heartbeat to lead with love for a change. You might find someone you are equally yoked with if you travel this road. God bless."
Know About: Who is Phoebe Dynevor Dating in 2021? Learn About Her Relationship Status Here
After announcing their togetherness, the duo has shared many sweet messages for one another on social sites. Williams and Simon make quite a good pair in Instagram snaps. Currently, they are planning three weddings, as noted by Page Six.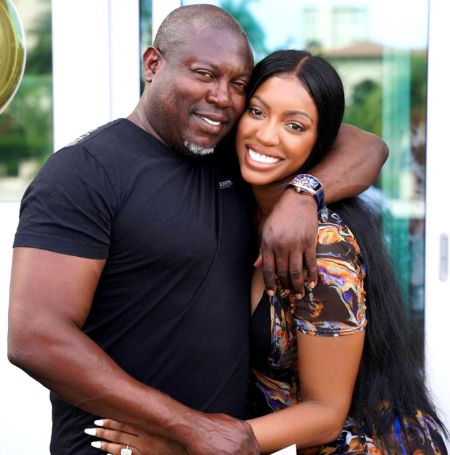 Porsha Williams and Simon Guobadia are planning for three weddings.
Photo Source: Instagram
Talking about Williams and Simon's past life, both couples were married before. William has a daughter from her previous relationship whereas, Simon's relationship with Falynn Guobadia makes him blessed with five children. According to The Sun, he is the biological father of Quentin, Nicole, Christian, Benjamin, and Ximena.
Porsha Williams Was With Dennis McKinley And Kordell Stewart Before!
In 2019, Porsha Williams was briefly engaged to entrepreneur Dennis McKinley. A daughter, Pilar Jhena, blessed the lovey-dovey couples in March 2019, which was Porsha's first child.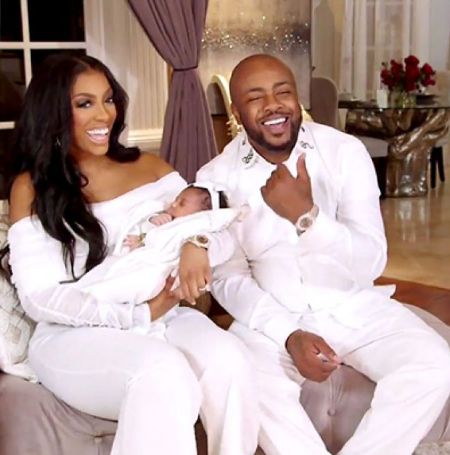 Porsha Williams and Dennis McKinley with their daughter, Pilar Jhena.
Photo Source: What The 411
Williams and Dennis seem to have poor communication. As Porsha says, ''If we didn't have a baby, you and I probably wouldn't even be talking anymore.'' As per People, Porsha and her ex-fiancé Dennis are still learning how to navigate their non-romantic relationship.
Also, See: Who is Kristin Cavallari? Is She Getting Married After Divorce? Know About Her Relationship
Comming on Porsha romance with Kordell Stewart, they first met in 2009. Footballer Kordell and Porsha tied the knot in May 2011. The duo marriage was even filmed and broadcast for the WE tv television series Platinum Weddings.
Kordell was married to Tania Richardson before Porsha, which made Porsha a stepmother of son Syre. The couples were together for two years and had a heartbreaking split in 2013.
For more information on celebrities' personal life, stay tuned with us in Glamour Fame.
-->