Prince Harry and Meghan Markle's 'At-Home Docuseries is Coming to Netflix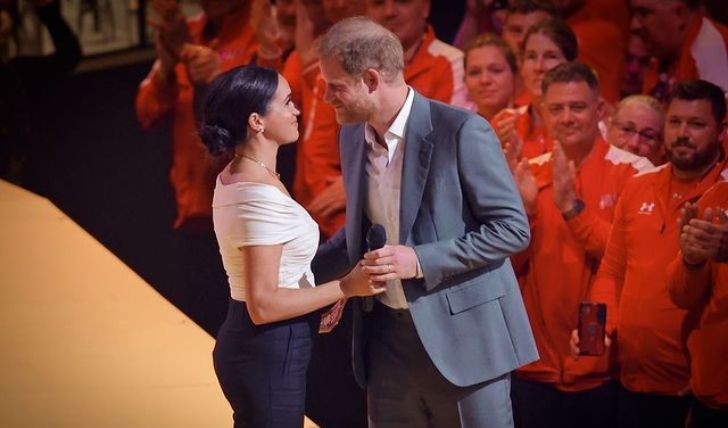 Prince Harry and Meghan Markle are already filming their at-home docuseries for Netflix: Complete story here!
Are you ready to keep up with the Sussexes? Because the news is Prince Harry and Meghan Markle's hotly-anticipated docuseries is finally under development. The upcoming docuseries cited "at-home with the Duke and Duchess of Sussex-style" is part of the pair's multi-year deal with Netflix.
The pair have already welcomed cameras into their $14 million mansion in Montecito, although it is highly unlikely the doting parents would let their kids, Archie and Lilibet, be filmed. Markle, 39, and Harry, 35, had signed the deal with the giant streaming service in 2020. The deal entailed that the Duke and Duchess develop documentaries, docuseries, feature films, and children's programming for Netflix.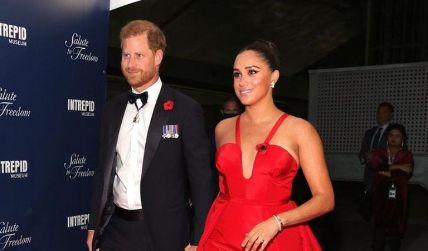 Prince Harry and Markle signed a multi-year deal with Netflix.
Photo Source: Instagram
"Our focus will be on creating content that informs and gives hope," Meghan and Harry told the Times, adding, "as new parents, making inspirational family programming is also important to us." The agreement then didn't reveal if the royal couple would make onscreen appearances themselves, but looking at the recent development, the high-profile pair are indeed due on our screen.
Don't Miss: Trevor Noah and Minka Kelly have Parted Ways After Almost Two Years Together.
"I think it's fair to say that Netflix is getting its pound of flesh," said a highly credible source. It is not known what story the at-home series will feature or if it will follow the pair's" lives since they relocated to Montecito, Calif, with their then-one-year-old son Archie. But sources say the release date of the series is being discussed at the moment.
Netflix wants the docuseries to be released by the end of the year.
Source: Page Six
"The timing is still being discussed. Things are up in the air," said one producer while revealing that there is an ongoing disaccord regarding the drop date. While the Duke and Duchess and their production house, Archewell Production, wants the series to be released in 2023, Netflix would rather want it on screen by the end of the year.
The couple's at-home docuseries' news comes days after Netflix axed Markle's kiddie cartoon series, Pearl, first announced in 2021. The animated series unveiled the inspiring journey of a 12-year-old girl. "Like many girls her age, our heroine Pearl is on a journey of self-discovery as she tries to overcome life's daily challenges," the Duchess said at the time.
Stay connected to glamour fame for more.
-->