Prince Williams & Kate Middleton Attend Top Gun: Maverick premiere in London
Published Tue Jun 14 2022 By sujan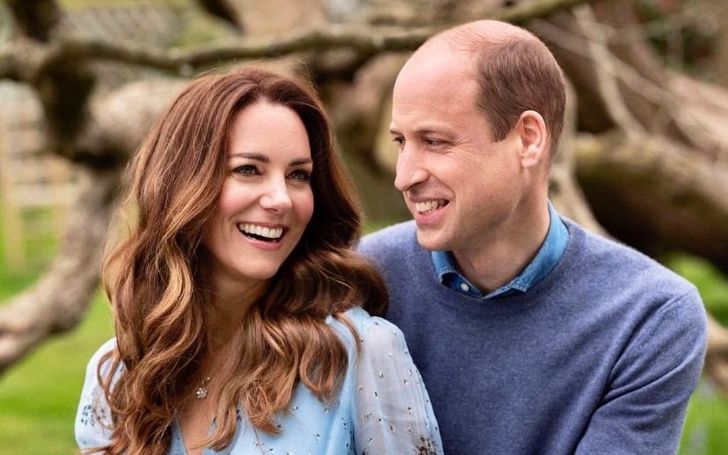 Know who Prince Williams and Kate Middleton are? And details regarding their attendance in Top Gun in London are here in this article.
Prince William is the eldest son of Princess Diana and Prince Charles of Wales. He is currently the second in line to the throne of the United Kingdom, following in his father's footsteps. The second in line felt uneasiness with the increasing attention received as prince Williams entered adulthood. He attributed this to the fact that his parents had divorced in 1996, and his mother had passed away in 1997. Both of these events had a profound impact on him.
The title of Duchess of Cambridge currently belongs to Kate Middleton. She tied the knot with Prince William, Duke of Cambridge, in 2011, the second-in-line to the throne of the United Kingdom. The pair currently share parental responsibilities for their three children: Prince George, Princess Charlotte, and Prince Louis. She is involved with a wide variety of organizations that strive to improve the mental health of young children, combat addiction, and promote the arts. She also serves as a patron for several philanthropic and military institutions.
Kate Middleton and Prince William recently appeared alongside Tom Cruise on the red carpet for the Top Gun premiere. Stay tuned to Glamour Fame to find out everything there is to know about the event, as we will be discussing it in great detail here in this post. Therefore, let's get started on the subject at hand without further delay.
Prince Williams & Kate Middleton Attend Top Gun Premiere
At the premiere of Top Gun: Maverick, Kate Middleton, Prince William, and Tom Cruise all made an appearance on the red carpet. On Thursday evening, the Duke and Duchess of Cambridge attended the United Kingdom premiere of Top Gun: Maverick in London's Leicester Square. Accompanying them on the red carpet was the film's star, Tom Cruise. Kate dressed in a floor-length black gown with a strapless white off-the-shoulder neckline, enhanced by leaving her hair loose but tucked behind her ears, bringing attention to her striking earrings.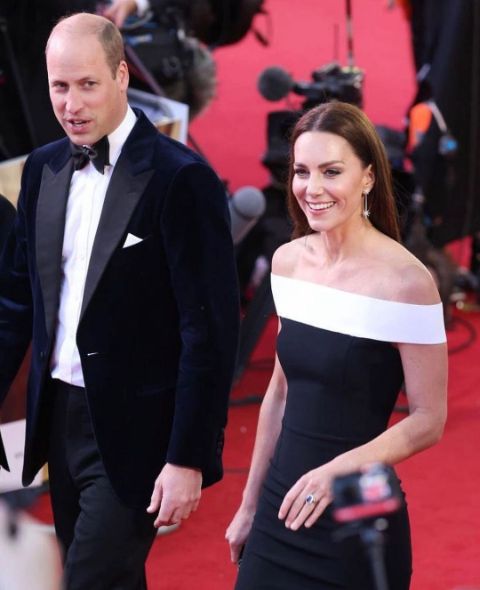 Image: Prince William and Kate Middleton made an appearance at the premiere of Top Gun: Maverick
Source: Instagram @thecambridgessussex
On the other hand, Prince William opted for a traditional black tuxedo and bow tie, but he injected some personality into his look by matching his shoes to the theme of the evening. He wore loafers made by Crockett & Jones that had F18 fighter jets embroidered on them.
You May Also Like to Know: What is Chris Wallace's Salary? Also Learn His Net Worth
William, who had previously served as a helicopter pilot for the Royal Air Force, and Kate were introduced to other cast members such as Jennifer Connelly and Miles Teller. They had previously portrayed the son of Tom Cruise's fellow soldier Goose in the original film. During the evening, Cruise extended his hand to Kate and helped her up a few flights of stairs.
Is This the First Time Tom Crusie meeting a Royal Family?
It won't be the only time Tom Cruise talks to a royal family member. At the Royal Windsor Horse Show on Sunday, the actor served as a co-host for a star-studded televised event marking Queen Elizabeth's 70 years as monarch of the United Kingdom. The monarch, who is 96 years old, made an extremely unusual public appearance to attend the performance of "A Gallop Through History." She was delighted as she witnessed acting and musical acts and horse exhibitions.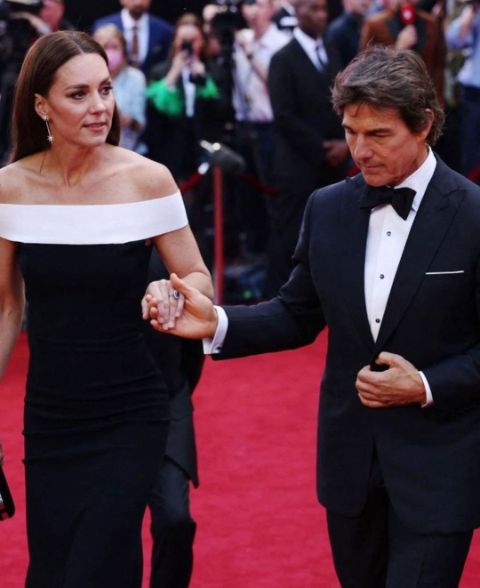 Image: Tom Cruise with the royal family member, Kate Middleton
Source: Instagram @thecambridgessussex
Before his passing in 2017, Cruise had a chance encounter with the late Prince Philip at a banquet held at Buckingham Palace to celebrate the 75th anniversary of The Outward Bound Trust. And in 1992, he attended the opening of the romantic drama film Far and Away at the Leicester Square Empire Cinema, where he again interacted with the late Princess Diana. In 1997, both Kidman and Cruise were present for the funeral of Princess Diana.
Who Hosted the Premiere?
The Film and TV Charity will be putting on the 72nd Royal Film Performance throughout their nearly 100-year history when they host the premiere. Both Paramount Pictures and The Film & TV Charity were involved in hosting the event.
During the COVID-19 epidemic, many technicians and skilled craftspeople lost their livelihoods. Thus the charity that helps hundreds of thousands of individuals working behind the scenes in Britain's film and television industry was solicited for assistance.
Don't miss: What is Sienna Miller's Net Worth as of 2022? All Details Here
For more news and information related to your favorite celebrity, stay connected to Glamour Fame.
-->