Rachel Platten Announced She Is Releasing Her First Book, 'You Belong' After The Song Of The Same Name, And The Fans Are Super Excited About It
Published Wed Sep 11 2019 By Sea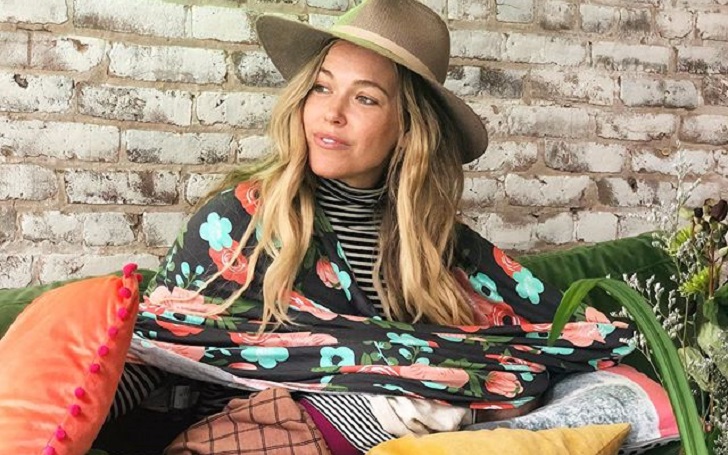 After releasing a song dedicated to her daughter, Rachel Platten is set to release her first book, of the same title.
'You Belong' was a hit song among numerous mothers of the world and her remaining fans alike. And now, she has another huge announcement to make, after her daughter came into her life earlier this year.
American singer/songwriter Rachel Platten wrote & performed her song on October 2018, while she was pregnant with her first child, Violet Skye Lazan. The song was an instant hit as it touched the hearts of her fans all over the world.
Watch: Rachel Platten - You Belong
On September 10, Wednesday afternoon, the 'Fight Song' hitmaker made a bigger announcement for her half a million followers on Instagram — she is turning 'You Belong' into a children's book. The photo, which is probably going to be the cover of the book, depicts the cartoon version of herself, Violet and her dog, Dino. The illustrations for the book were done by Marcin Piwowarski, Rachel told TODAY's Parents in an exclusive interview.
"My loves - i am so excited to tell you that i have a children's book coming out!!"
Source: Rachel Platten, Instagram
An additional message was left in the caption along with the above words.
"I can't put into words how special it is that 'You Belong', the song I wrote for my sweet baby Violet, has been turned into a children's book for all to enjoy! 🌼. I'm beyond proud of her each and every day for just being her, she will never ever have to earn my love. I hope parents and kiddos alike will feel this same message of inclusion and the warmth of unconditional love through these words. You belong you belong."
Watch: Rachel Platten - Better Place
As soon as the announcement was made, a flood of comments started coming in from her friends & fans. They too were excited about its release and were congratulating her for it.
The song that made the early impression only got positive reactions for being turned into a book. Lots of moms say they sing the song to their kids every night. One of them is even going to tattoo 'You Belong' in her handwriting because of its significance for them.
Among the 38-year-old's friends was fellow singer Christina Perri who just needed to post an emoticon of excitement three times to exclaim her own. While some fans couldn't believe it, others were ready to buy it right then and there, if it was available.
The book-thing just swung into her feed, but the announcement was not a surprise. The 'Broken Glass' star declared, about a couple of hours before the post that she had exciting news to share. As fans saw the Instagram story clip, they must have been eager for what the announcement was.
Hi guys. I have an exciting announcement coming soon. So... Stay tuned!
After the Trinity College alum posted her news, she went in Violet's (Vi Vi, as she calls her) room and posted another clip asking her fans what they thought of the news. She certainly got the response that she deserved.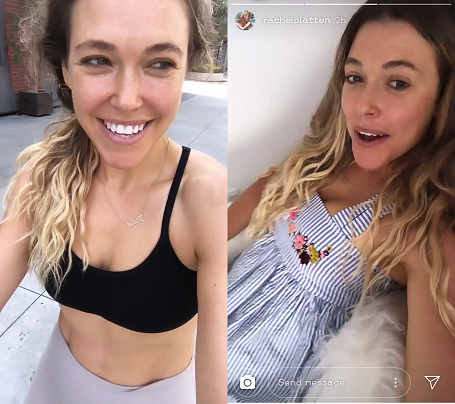 Before and After the Announcement.
Source: Rachel Platten, Instagram Story
Violet was born on January 26, 2019, to Rachel and her husband of over nine years, Kevin Lazan. Before the birth of their first kid together, the singer almost always expressed her anticipation for their daughter. She was so overfilled with love that she wrote all her feelings onto a song.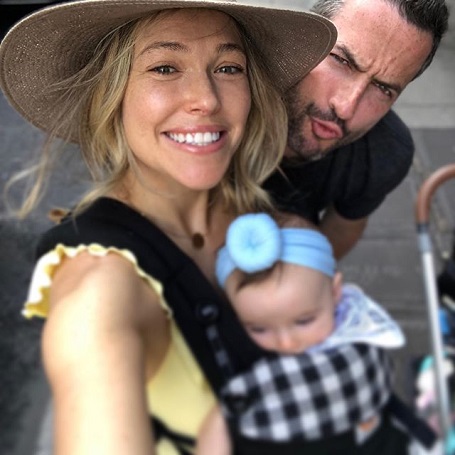 That would be the father at the back, if you didn't know.
Source: Rachel Platten, Instagram
It wasn't enough for the 'Daytime Emmy Award' winner. As she spent the last eight months of motherhood, she is falling more in love with Violet every day and is vocal about the things she had to tackle while taking care of her. She had to write a book.
The pop star went to concerts, before and after the birth, and always had to keep her fed in between performances. The fans too needed to be fed, and she always gave them her best.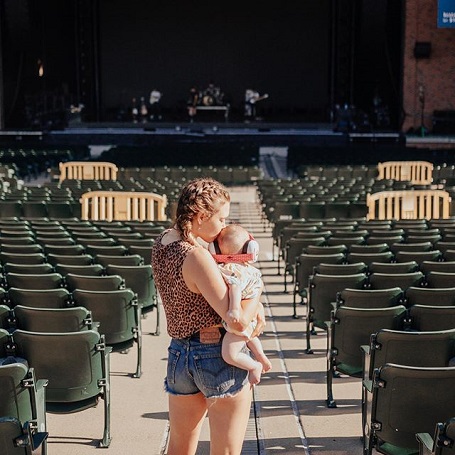 "Violet, now repeat after me. 'I will never date musicians'."
Source: Courtney Kiara/Rachel Platten, Instagram
The caption for the current post concluded with the release date & place of the book. The 'You Belong' children's book will be coming out on March 31, 2020, on the 'Feiwel & Friends' publishing company. It is a long wait, but the fans have to be patient. She will be updating information on social media about it.
-->