Rajinikanth and Akshay Kumar "2.0" Hit the Big Screen on Thursday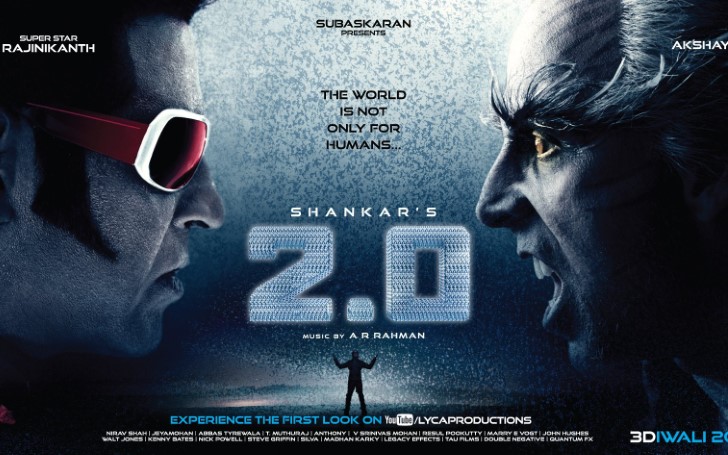 Rajinikanth and Akshay Kumar's 2.0 released across 10,500 screens worldwide on Thursday to beat Baahubali 2's global screen count of 9000.
Fans have waited a long time to see Rajinikanth and Akshay Kumar in the big screen. The much awaited 2.0 released on Thursday which marked Akshay Kumar's first collaboration with Rajinikanth. Directed by S Shankar, Akshay Kumar plays the antagonist in the film.
Akshay's character Dr. Richards is the result of a scientific experiment gone wrong at a laboratory which turns him into a villainous birdman like creature. Dr. Richards targets human beings for their exhaustive use of cell phones which he believes is disastrous to birds and animals.
Scientist Dr. Vaseegaran (played by Rajinikanth) wages a war on the human world, as he resurrects his creation robot Chitti to deal with Dr. Richards. As a matter of fact, it appears the only match to the antagonist is Chitti (also played by Thalaiva).
The trailer as expected merely showed glimpses of how much onscreen battle between Chitti and Dr. Richards we can expect in the actual movie. Earlier in the 2010 film Enthiran, Chitti was dismantled by Dr. Vaseegaran after he went dark side. 2.0 is a sequel to the blockbuster 2010 movie.
The Hindi version of the film is being distributed by Karan Johar's Dharma Productions. Bollywood fans are twofold excited about 2.0 because of Akshay, who recently revealed interesting trivia about his scary look.
Apparently, the Bollywood star had to sit with the prosthetics team for over 3 hours every day to get the look right.
2.0 is said to be made on a budget of Rs. 500 crore. Impressively, it recovered as much as Rs. 370 crore ahead of the film's release through satellite and digital rights.
-->