What is Rajon Rondo Net Worth in 2020? Here's the Complete Breakdown
Published Sun Dec 27 2020 By Bran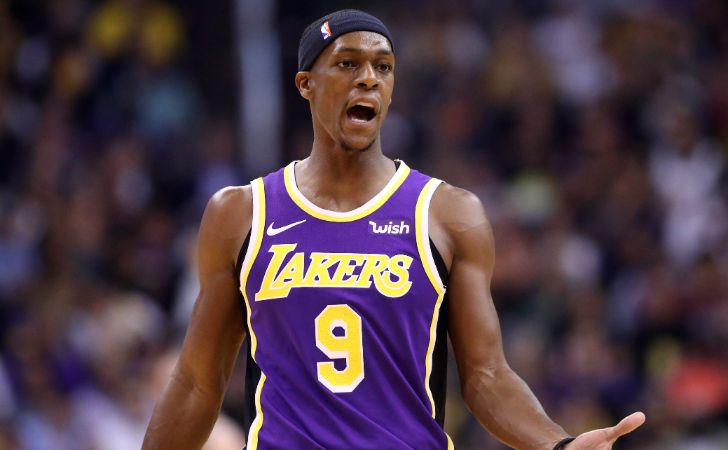 How much is the 2020 NBA Champion Rajon Rondo's net worth? Grab all the details!
Rajon Rondo is one of the most talented players in the entire NBA when it comes to the defensive half. For the past fourteen years. the athlete has been delivering top performances at the very top level, which makes him one of the very best. The 34-year-old recently won his second NBA title with Los Angeles Lakers alongside the likes of Lebron James and Anthony Davis. His first experience as a champion came for his first team, Boston Celtics, in 2008.
Rajon Rondo's career portfolio has seen him play in numerous NBA sides such as Boston Celtics, Dallas Mavericks, Sacramento Kings, and Chicago Bulls. Following the championship win with the Lakers, he recently made a big-money signing to Atlanta Hawks, which did cause a big surge in his net worth. Stay right here as we bring you all the details about the net worth and income of the Kentucky born basketball player.
Rajon Rondo's Whopping Net Worth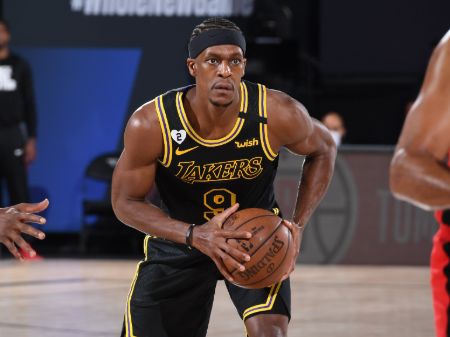 Rajon Rondo made his NBA debut for Boston Celtics.
Photo Source: GQ
When it comes to finances and income, Rajon Rondo has nothing to worry about, as his investment in the game for the past decade has provided him enough dividends. With each past year, his game kept on getting better, helping him to get blockbuster deals with better contracts. As of December 2020, he gathers a staggering net worth of $35 million, which is quite huge for real.
Related: How Much is Fez From That 70 Show - Wilmer Valderrama's Net Worth?
Considering the career highlights of Rajon Rondo, which includes some great feats like being in the NBA All-Star team four times, and being the NBA assist leader twice, his colossal bank balance is quite justified. According to several reports, he earned a base salary of $7.5 million for his former side, Los Angeles Lakers. While his age might play a factor in a pay cut, Rondo made the most out of the opportunity by moving to the Hawks for a possible pay raise.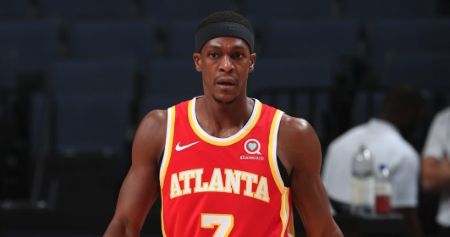 Rajon Rondo owns a staggering net worth of $35 million.
Photo Source: Lakers Daily
Rondo signed a one-year contract with LA Lakers in July 2018, which was worth a whopping $9 million. However, with an interesting first year, he was handed a contract extension, which possibly led them to an NBA title. His recent contract with Hawks is a multi-year deal, but the financial details aren't disclosed yet.
Rajon Rondo's Lavishing House
The multi-millionaire athlete, Rajon Rondo knows a thing or two about spending money as well, as the NBA star lives in a luxurious house in Louisville, Kent. His property includes all sorts of modern-day amenities, including a huge compound,big rooms, and even a trophy room that comprises all of his accolades. You would be surprised to know how the Kent house wasn't his first one.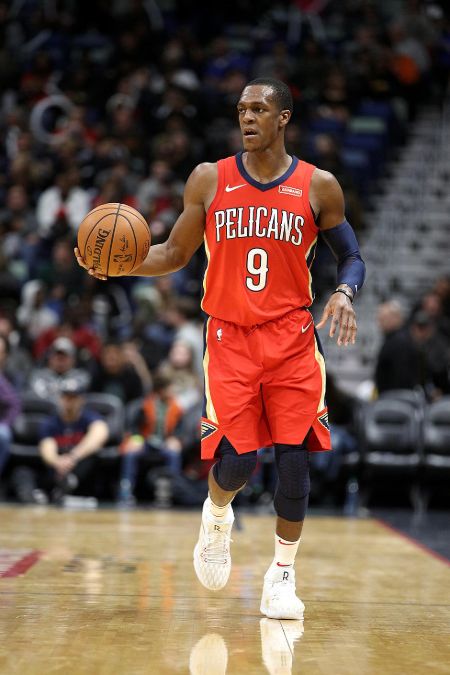 Rajon Rondo sold his house at Lincoln after listing it in 2015.
Photo Source: Espn 1420
Rajon Rondo previously used to live in his former house at Lincoln. He used to live at the 6,513 square foot shingle-and-stone house for several years before putting it into the market in 2015. The mansion-like property included five bedrooms and five full bathrooms.
Also See: What is Cris Collinsworth Net Worth in 2020?
For more news and updates about your favorite stars, please stay connected with us at Glamour Fame.
-->