Know about Rapper Termanology; Famous for Crack Kills and Watch How It Go Down
Published Sun Nov 24 2019 By Sea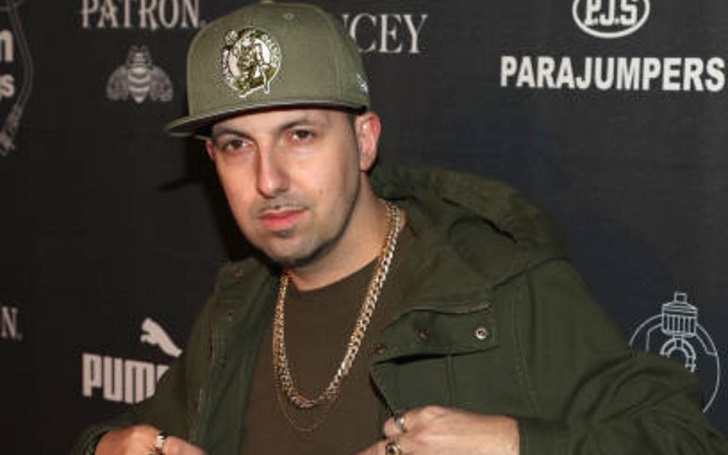 The name is not a typo. Termanology is the stage name of an American rapper and record producer, Daniel Carrillo. He's got quite the fame with sold-out blockbuster performances in his longer-than-a-decade career and album songs that have revolutionary essence in them.
'Watch How It Go Down' in 2006 was the first hit that got the attention of the public, but his career began as a teenager. He released his first song collection as a mixtape in 2003, titled 'Hood Politics'. Since then, he has 37 projects in total as of now.
Watch: 'Watch How It Go Down' by Termanology
He's still going on with his career in the underground world, but he's likely not coming up. Not that he won't get to, he doesn't feel the need to.
Slaine, Statik Selektah, DJ Premier, and Boot Camp Clik Helped a Lot in Taking Him This Far
During his early years, he emphasizes that he grew up poor (wears the rings to remind himself of how far he's come). But he paid for all his earlier CDs and tapes himself as an independent solo artist. After doing hundreds of small-time shows, he got noticed in his town.
The real attention came when he was performing in New England and NY. Fellow rappers Krumbsnatcha, Statik, Dan Green, Lil Fame of M.O.P., DJ Premier, Buckwild, Nature Sounds Records, Brick Records, among others got a hold of him. He's been friends with Statik for a long time. They released the album '1982' (Termanology's birth year) in more than one occasion with a compilation of different tracks.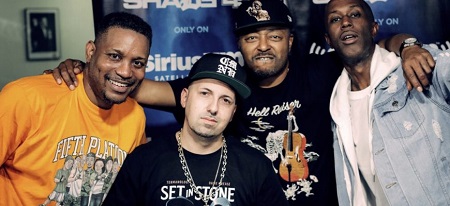 Assists include DJ Premier, DJ Boogie Blind and Dame Grease
Source: Premier Wuz Here
Premier has been the biggest help for him as they recorded 10 songs together, including his hit single 'Watch How It Go Down'. For 'Politics as Usual' in 2008, Nature Sounds collected a number of well know hip-hop artists with DJ Premier, but the reviews were a little harsh.
Termanology's latest project is the album 'Set in Stone' that he collaborated with Dame Grease to release it in August 2019.
He is Puerto Rican and Half French-Canadian
There are not a lot of Puerto Ricans in the hip-hop industry. But he made it through. Big Pun was the last Puerto Rican to have gained more fame than him. While he does his work considering himself the best, people have been calling him out with "you're not better than Big Pun" claims. He also mentioned that he's part French-Canadian in an interview.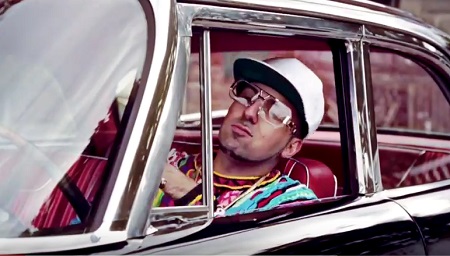 He is one of the few that mixed Puerto Rican with Rap.
Source: The Source
He claims to be an underground legend, which is fairly argued. He kind of is and often gets assumed to be rich. In monetary terms, he says he's not, but in a way, he is satisfied with his wage. He still shops at the dollar store
Personal Life - Two Daughter to Care For and Making Amends with Abusive Father
Music isn't the only thing he loves most. His family always comes first, especially his two daughters. His Instagram feed gives us a preview of how precious they are to them. To let you know, their mother is Yolanda, Termanology's wife (He uploaded an R.I.P. post on Instagram in August; if she's his wife is not clear).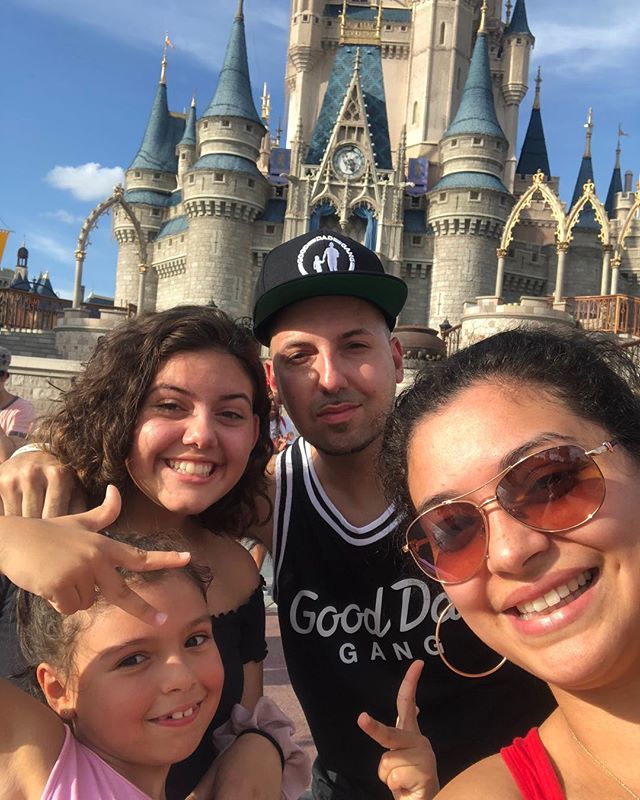 Termanology's Family Goals completed with a visit to Disneyland.
Source: Termanology, Instagram
Balancing his career with raising the daughters has been the greatest challenge for him. His oldest is 15, and for managing time with the kids, he's had to travel more than 1000 miles back and forth between Boston and New York. But he doesn't mind it one bit. For him, the greatest moment of being a dad is the birth of the two daughters.
Being a dad himself has helped him turn things around with his father too. His father was a bit too abusive, beating him up in front of his school teachers, and he abandoned him at a young age. Now, Daniel has realized he deserves a second chance and has made amends with him.
81 Tattoos
Aside from music and family, the one thing he loves most is tattoos. But the ones he gets are not just for himself. Most of them are dedication tattoos. He regularly gives his tattoo updates on social media. The last he got, he counted the number of tattoos to 81.
Most tattoos are about being a proud dad.
Source: Termanology, Instagram
It is possible the count was for every piece of tattoos he did individually as they can be seen cramped in certain parts of his body. The 'Good Dad Gang' tattoos are probably his favorites as he's gotten them numerous times.
Termanology made one custom-made T-shirt with 'Good Dad Gang' imprinted on it and put a picture of him wearing the shirt beside his two daughters up on social media. People started asking him where they could get it, he discussed it with his business partners, and they launched the shirt up for sale on his website. It grew so big, they had to create a whole world for the shirt alone, Facebook, Websites and all.
Watch: His Younger Daughter, Remy (Reminisce), Features in One of His Interview - 'She's The Cutest Thing'
Termanology's popularity will no doubt increase, but as he said, he doesn't need to keep doing it. He just wants to see his girls all happy and healthy, and that's all that matters in the end for him.
Stay tuned and connected to GlamourFame for more Entertainment updates.
-->