Rapper Tyga Dragged Out of Floyd Mayweather's Birthday Party, Grabs For Gun in Response!
Published Mon Feb 25 2019 By Ness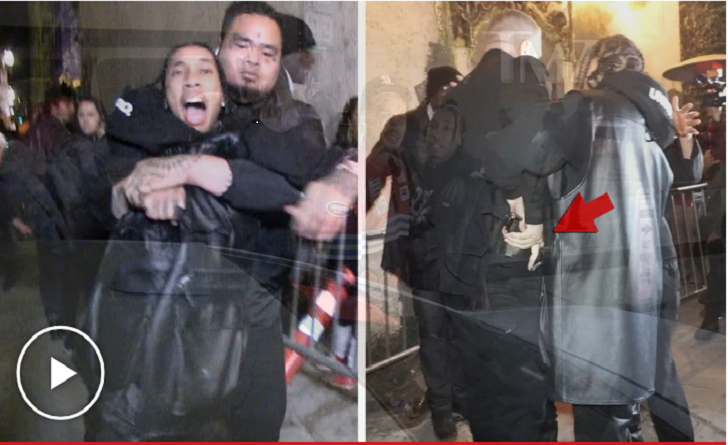 Tyga seemed to be beefing hard with someday on Saturday night at Floyd Mayweather's birthday party, it got so bad that security forcibly threw him out of the party. Tyga even reached for a gun afterward.
However, it looks like that he has finally made peace with whoever it was including the security guard who yanked him out of the Sunset Room.
Tya posted a photo on his Insta Story on Sunday with a text that read:
"No rap cap. Real street s***. Sat down face 2 face & spoke, & turned it into some real men s***. All love. Back 2 the bag."
Here's the photo: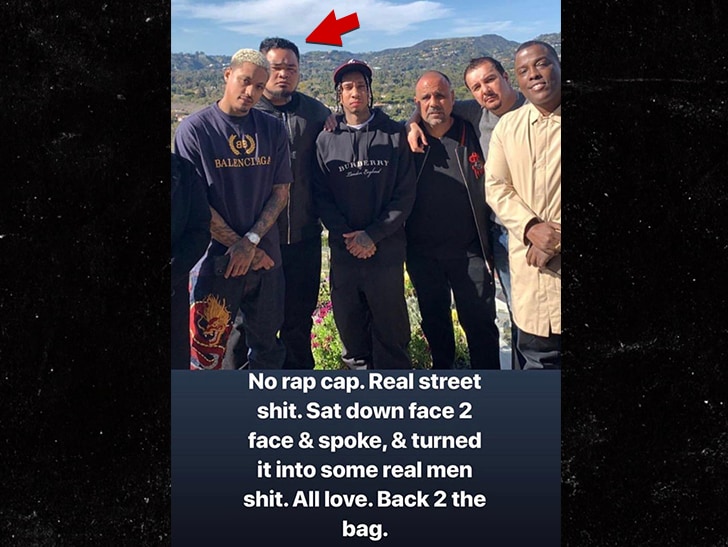 CAPTION: Tyga Makes Peace After Sunset Room Fight
SOURCE: Instagram
We still don't know why it happened but it sure has ended on a peaceful note. After all, after what has been going on in the hip-hop world with Takashi 69, the rap world needs less gun drama right now.
Recap of the Events on Saturday ( Tyga Tries to Pull Out a Gun After a Scuffle)
Rapper Tyga, now known mostly for once dating Kylie Jenner, was seen entering into Floyd Mayweather's Birthday Party venue recently.
One minute paparazzi were asking him how he felt about the whole Kylie Jenner and Jordyn Woods situation and the next minute Tyga was seen being carried out by the security out of the venue.
Here's the video by TMZ that shows Tyga thrown out of the Sunset Room:
Tyga was shouting, ''No'' and his security was seeing pulling Tyga away as well. Once outside, his entourage surrounded him. In the video TMZ released, Tyga seemed quite upset about the whole situation while everyone around him, including the paparazzi, is trying to calm him down.
You can hear a bystander, could be a paparazzi saying,'' Don't do it, please Tyga, you're a good guy Tyga, don't do it. Think about your kids" "He's not worth it'', as Tyga grabs for the gun.
He is seen asking his security to hand him the gun while the paparazzi and others around him are trying to console him.

CAPTION: Tyga Grabs for Gun
SOURCE: TMZ
Tyga doesn't respond to being asked, '' What happened. What's your story?'' One person from his entourage starts yelling, '' Stop that sh**t. Take your f**g camera off right now, this is some real shi**t.'' Then Tyga is seen driving away in his car.
Tyga was in Hollywood at the Sunset Room, celebrating Mayweather's 42nd birthday. Nothing is known except for the fact that someone in that crowd got into it with him and that security wanted him out. Tyga was yanked out of the club by the security who grabbed him by the neck.
-->