Ray Kroc Net Worth: How Much Was the McDonald's Founder Worth?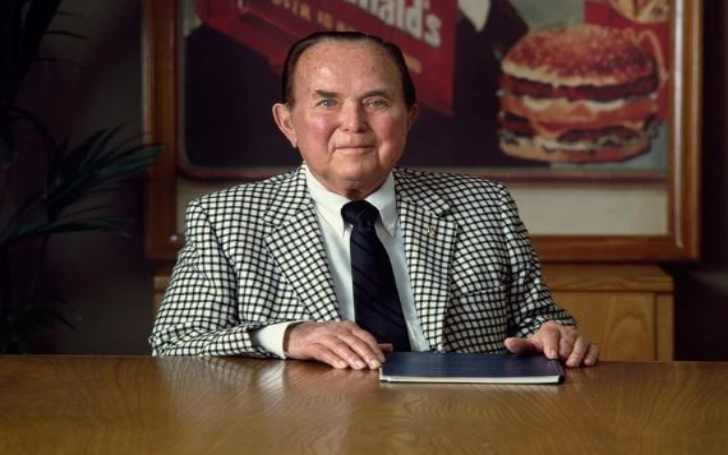 Raymond Albert Kroc (1902-1984) was an American businessman widely recognized as the mastermind behind the global success of McDonald's, the iconic fast-food restaurant chain. Born in Oak Park, Illinois, Kroc had a diverse career before his fateful encounter with the original McDonald's founders, Richard and Maurice McDonald, in 1954.
Impressed by their innovative assembly-line cooking system and efficient operations, Kroc saw the potential for rapid expansion. He purchased the franchise rights, refining and expanding the business model to transform it into a global phenomenon.
How Rich Was Ray Kroc?
Ray Kroc, the American businessman and entrepreneur, had a net worth of $600 million upon his death in 1984, equivalent to $1.4 billion today when adjusted for inflation. He passed away at the age of 81 due to heart failure.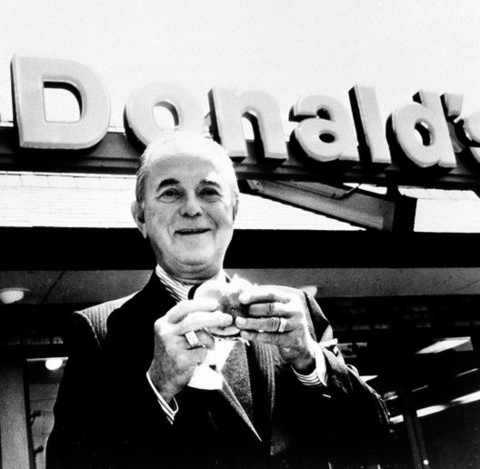 Kroc's widow, Joan Kroc, had a net worth of $3 billion when she passed away in 2003. Remarkably, she donated nearly her entire fortune to charitable causes.
If the Kroc family had retained their wealth, it would be valued at an astonishing $18 billion today, based on McDonald's current stock price. Joan Kroc's philanthropic actions left a significant impact, diverting their wealth toward charitable endeavors.
Incredible Earnings From McDonald
Ray Kroc's journey began selling milkshake mixers after World War II, leading him to meet Richard and Maurice McDonald, founders of the original McDonald's. Hired as a franchise agent, Kroc rapidly expanded McDonald's by opening his own locations nationwide.
In 1961, he bought out the brothers for $2.7 million, gaining full control. Kroc's innovations revolutionized the fast-food industry, emphasizing consistency and standardization in cleanliness and menus.
With the help of financial expert Harry Sonneborn, he orchestrated the McDonald's buyout and expanded it to 7,500 U.S. outlets and numerous international locations. By his passing, the McDonald's corporation was valued at a staggering $8 billion, a testament to Kroc's visionary leadership and business acumen.
Retiring From McDonald
Ray Kroc retired from McDonald's in 1973 and turned to his lifelong passion, baseball. He purchased the struggling San Diego Padres for $12 million, preventing their relocation to Washington, D.C. In his first year of ownership, the Padres, despite losing 102 games, drew over a million fans to games, a significant achievement.
Kroc was an ardent fan and occasionally voiced his frustration with the team's performance publicly. In 1979, he received a $100,000 fine for publicly discussing potential free-agent signings.
Eventually, he handed over team operations to his son-in-law, stating that there was more promise in hamburgers than baseball. After Kroc's death, the Padres made it to the 1984 World Series and honored him with a special patch. He was posthumously inducted into the San Diego Padres Hall of Fame in 1999.
Also See: McDonald's Got Itself Into A Bit Of A Pickle After An April Fool's Joke Backfired
His Multi-Million House
In 2020, a 554-acre property once owned by Ray Kroc was listed for $29 million in the Santa Ynez Valley. Kroc and his wife Jane had bought the property for $600,000 in 1965, shortly after McDonald's went public, making him a millionaire.
Initially named the "J and R Double Arch Ranch," it served as a research and vacation site for Kroc and his trusted executives. In the 1970s, he added an iconic circular home known locally as "the hamburger."
This stylish structure boasts open spaces, high ceilings, and stunning 360-degree views of the valley, with a central fire pit as its centerpiece, reflecting Kroc's unique vision.
Ray Kroc's Hamburger-Shaped House
Ray Kroc's famous hamburger-shaped house, built in the 1970s after his remarriage, features an open and stylish design with high ceilings and breathtaking 360-degree valley views, centered around a fire pit. Initially adorned with stylized golden arches as a nod to McDonald's, they were later removed.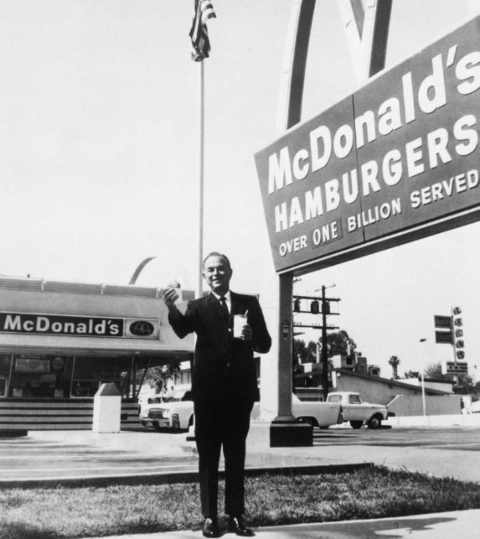 The property also boasts a 17,000-square-foot lodge, constructed in the late '60s, with a spacious dining room seating 100, a 3,000-square-foot great room, and a 5,200-square-foot conference hall.
In 1989, Joan Kroc listed it for $14 million, intending to donate the proceeds to charity. It was eventually purchased by Gerald Kessler, founder of Nature's Plus vitamins, and later renamed the Circle K Ranch. Legal disputes among Kessler's beneficiaries followed his passing, with his widow eventually listing the property in 2020.
Was Highly Active in Social Works
Ray Kroc's philanthropic efforts through the Kroc Foundation supported research, treatment, and education related to various medical conditions.
His most notable contribution was the establishment of the Ronald McDonald House, providing free housing to parents near medical facilities where their children received treatment.
Kroc was a staunch Republican who opposed government welfare and donated to Richard Nixon's 1972 reelection campaign.
Ray Kroc Died At the Age of Eighty One? know About Ray's Cause of Death
In 1980, Ray Kroc suffered a stroke and sought treatment in an alcohol rehabilitation facility.
Four years later, on January 14, 1984, he passed away from heart failure at the age of 81 in a San Diego hospital. Kroc was laid to rest at El Camino Memorial Park in Sorrento Valley, San Diego.
Ray Kroc Was Married Thrice
Ray Kroc had two unsuccessful marriages, first to Ethel Fleming (1922–1961) and later to Jane Dobbins Green (1963–1968), both ending in divorce.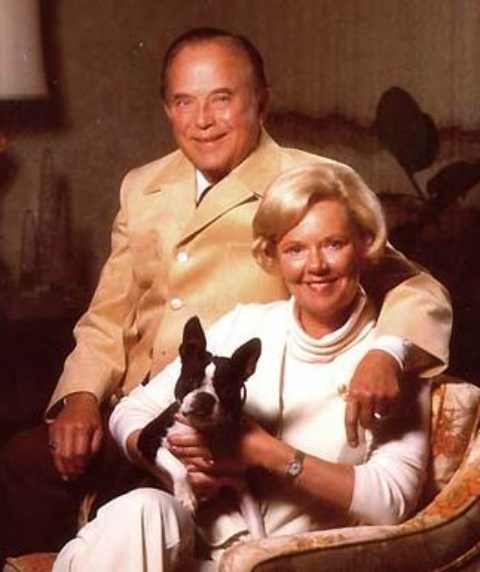 Kroc and Fleming met in 1919, married in 1922, and relocated to Chicago, Illinois, where they had a daughter named Marilyn in 1924.
His third wife, Joan Kroc, was a philanthropist who significantly increased her charitable contributions after Kroc's passing. Her donations supported various causes, including the promotion of peace and efforts to prevent nuclear proliferation.
Wiki and Bio
Ray Kroc was born on October 5, 1902, in Oak Park, Illinois, to Czech-American parents, Rose Mary and Alois "Louis" Kroc. His father, Alois, originally from Horní Stupno near Břasy, had immigrated to America and briefly amassed wealth speculating on land in the 1920s, only to lose it all in the stock market crash of 1929.
During World War I, Kroc falsely claimed to be older and served as a Red Cross ambulance driver at just 15. In the Great Depression, he held various jobs, including selling paper cups, working as a real estate agent in Florida, and occasionally playing the piano in bands to make ends meet.
Visit Glamour Fame For More Related Content
-->